Phicubo / Ristogatto and Gattomaca, feline design in Florence it has been modified: 2011-12-10 di
In Florence, a project for the 500 feline colonies, Palazzo Vecchio has decided to make the colonies for "cats" in the historic center functional and elegant.
The proposal to redevelop these urban spaces came from the architect Alessandra Bertini of the Phicubo architecture and design studio who, knowing the reality of free cats in the city, studied a project that aims to solve various problems of the current situation, through the design of a manger and a kennel.
Ristogatto is a manger that protects food from insects and rain, serves water, is easy to clean and has a small pantry to help those who care for cats. The bending of the steel characterizes its shapes and gives it strength.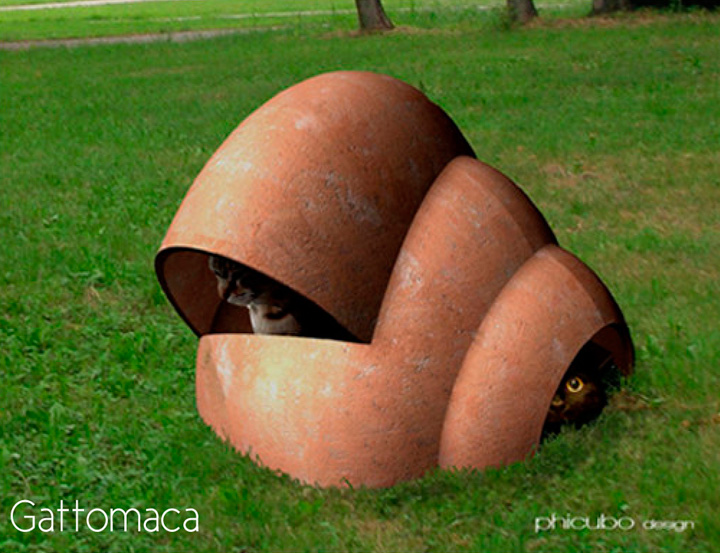 Gattomaca is the kennel, designed to offer shelter, accommodate more cats, has two openings and inside it can be "furnished" as needed: baskets, boxes, blankets etc.
to solve the climatic problems we used the basic principles of bioclimatic architecture, to which the choice of terracotta and the solution for accurate internal ventilation were fundamental.
By proposing the project as street furniture, thus further formalizing the existence of the colonies, pleasant environments will be created to see and to have near the house.
Florence re-discovers itself once again as a cat lover with the installation, in the coming months, of the first 25 free cat feeders