My Beautiful Backside - Moroso / cultural fusion India-Europe it has been modified: 2013-01-13 di
The sofa My Beautiful Backside di Nipa Doshi e Jonathan Levien to defaulting enhances the cultural fusion between India and Europe.
The real stars of this realization are the coloratissimii pillows: embellished by tissues hand embroidered, Are mobile and multiply depending on the size of the seat.
The large cushions attached to the structure that serve as backrest give harmony and make all natural. In aesthetic balance from every angle you look at it, breaking up the idea of ​​a sofa with his back to the wall or irrelevant when viewed from behind. The unusual and contemporary lines, the same way, compensate the ethnic details, in a balanced fusion of two worlds: the Indian and European.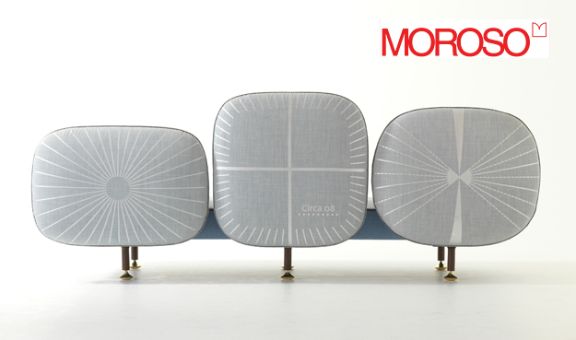 My Beautiful Backside has a lacquered wood base frame with large cushions set to form the back. The cushions are made with Indian fabrics and decorated with large buttons. The fabrics used are silk, cotton and Kvadrat wool fabric designed by Giulio Ridolfo, worked like Indian silk with weft and warp in two different colors, a combination that recalls ancient clothes with rigid starched collars.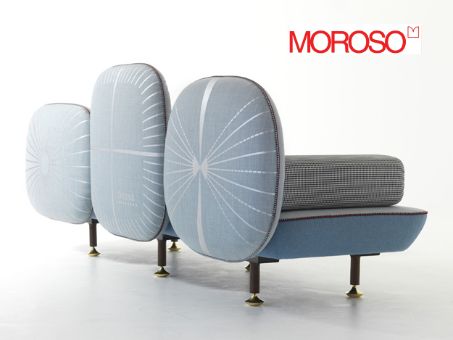 Presented at the Salone del Mobile in Milan 2008 this sofa comes in four different sizes with a rich variety of colors: london fog, Dove beige, Lichen gree, Yellow gree, Cinnamo, terracotta red, red india, Bronze gree and accompanied by a tender number of cushions of various shapes: Cushion Stationery Tool, Cushion Sent, Cushion Sewing Tool, Cushion Rangol, Cushion Rangol. No detail is therefore left to chance, starting with the fabrics used. Each fabric is hand embroidered in bright colors.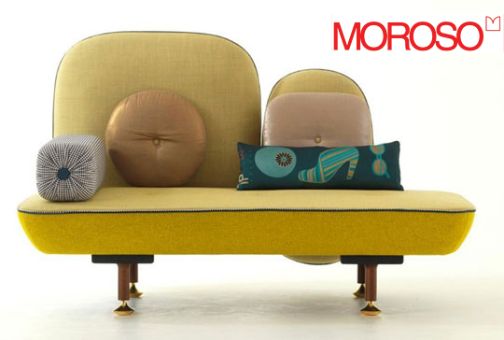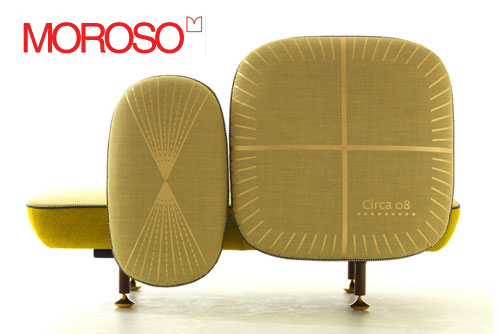 Nipa and Jonathan have thus their project:
"My Beautiful Backside is a collection of seats whose backrests are a composition of colorful, floating cushions in various shapes. The use of oversize symbols, such as on the back of the cushion, is a way of transmitting a series of messages. These symbols also provide a tool for customization of each session, which make it unique, just like you would do by adding small touches of a distinctive piece of clothing. We used a new wool fabric designed by Giulio Ridolfo for Kvadrat. We teamed up with felt, a combination that reminds us of old-fashioned clothes with stiff starched collars "
Read full article: click here