Morelato, contemporary nell'arredo wood, previews Furniture Fair 2012 it has been modified: 2012-04-04 di
Morelato continues to offer solutions of high design, where research and design blend with the craftsmanship that for over 50 years distinguishes the brand.
The news that the company is presenting at the Salone del Mobile in Milan 2012 are numerous and range from design solutions for living and sleeping areas of the home including the desk Eugenio, the Burton rocking chair, the sofa bed Gio, the library Balocco, tables and Carambola library Shark.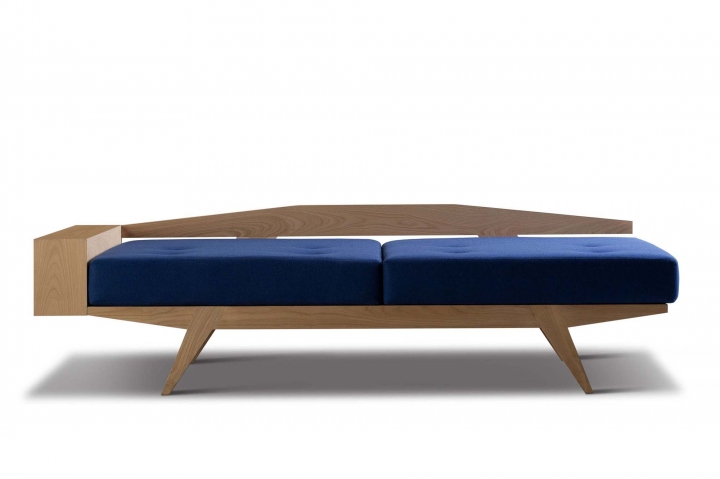 Sofabed Gio designed by Centro Ricerche MAAM Morelato
after presenting the single and double bed offers the new version of the model Gio: a practical and stylish sofa made entirely of cherry wood.
For the small size is an ideal model for small rooms. A sofa bed features a sophisticated design and style. Dimensions: L H 215 80 93 P cm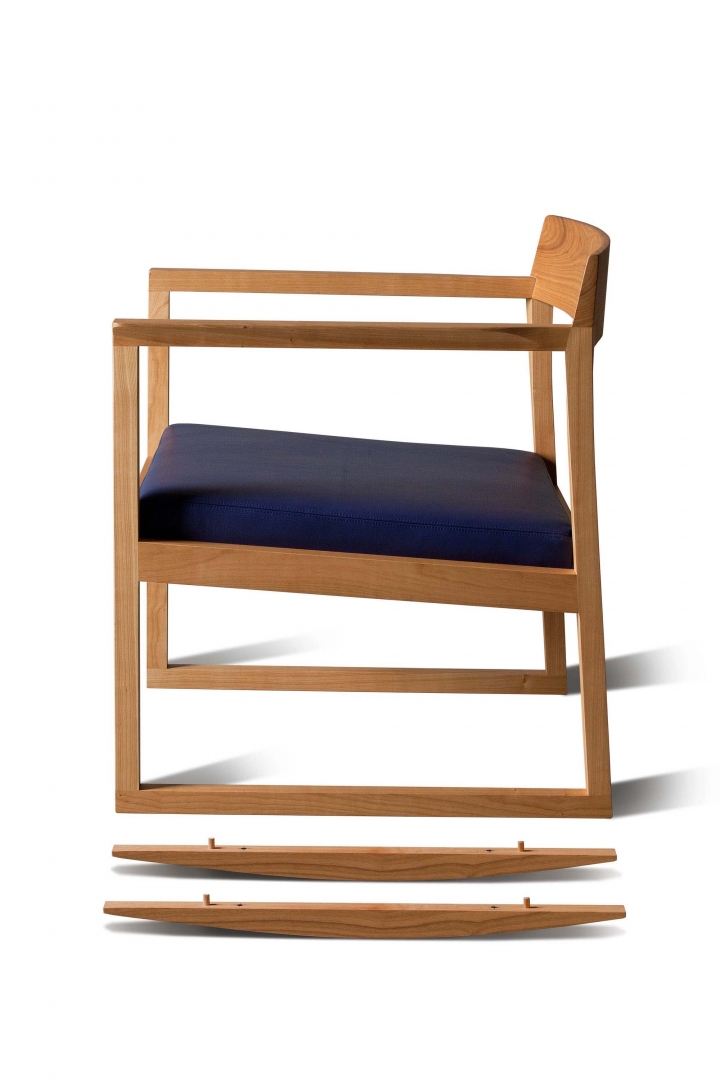 Rocking armchair Burton designed by Centro Ricerche MAAM
With the application of two magnetic shaped skids, the armchair transforms into a dream swing. A seat that allows you to relax surrounded by a welcoming backrest and a soft and comfortable seat available in a wide range of leathers. Dimensions: L 65 H 78 P 65 cm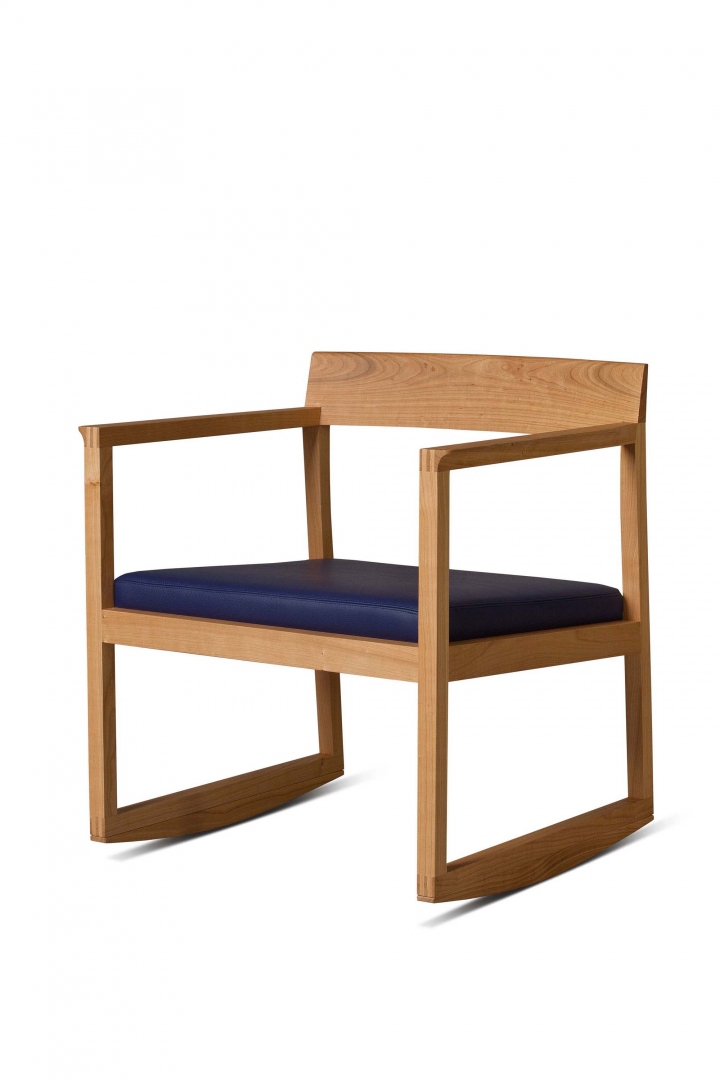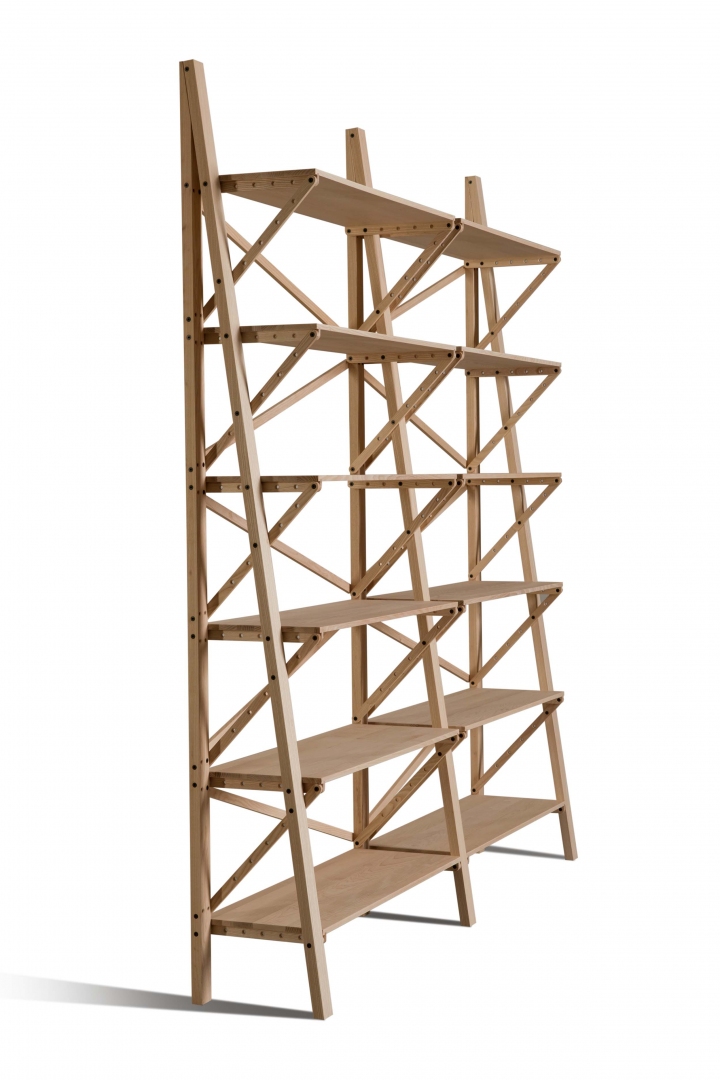 Library Balocco designed by Giuseppe Serafino
Balocco by Giuseppe Di Serafino, winner of the 2011 edition of the Il Mobile Significante Competition announced by the Aldo Morelato Foundation, consists of "open" modular structures that can be assembled at will to form multiple solutions for spaces. These elements can be positioned on the wall (even in a corner) and / or as room dividers, side by side or in a single version. Dimensions: L 206 H 233 P 36 cm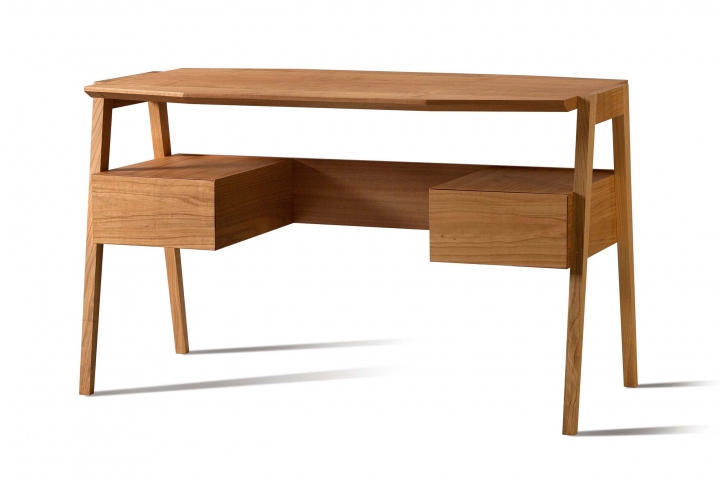 Writing Eugenio designed by Centro Ricerche MAAM
A new 60s-inspired desk equipped with a large worktop and two practical side drawers. Eugenio is completely made of cherry wood available in different finishes and lacquers to customize it according to your style. Dimensions: L 126 H 76 P 70 cm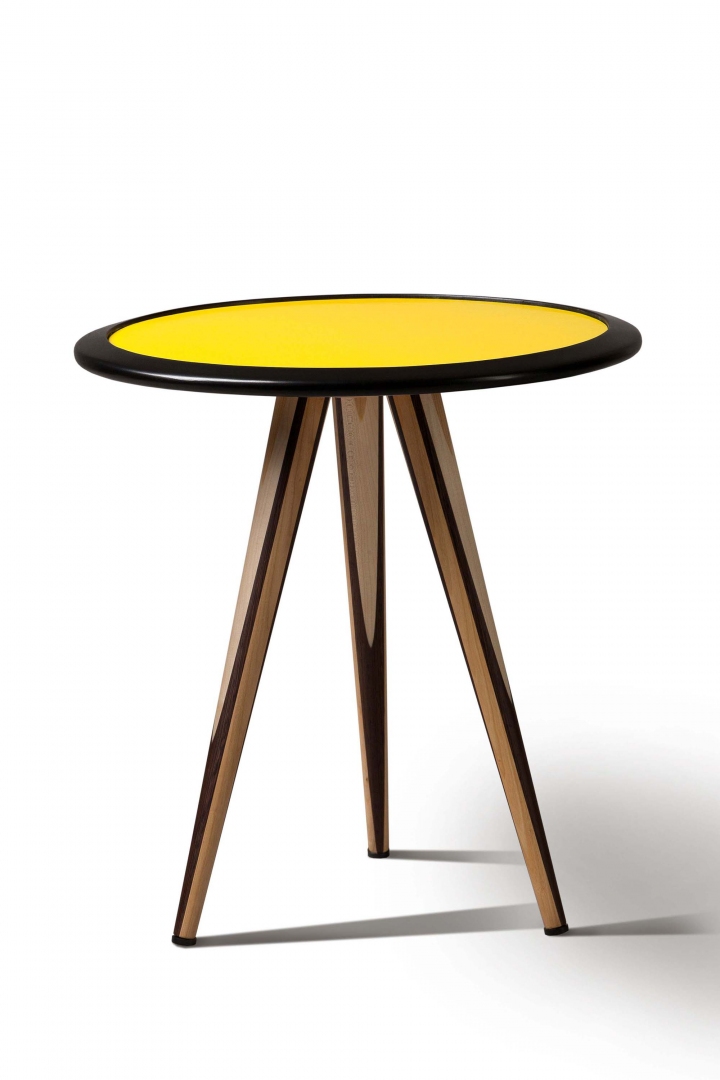 Carom tables designed by Maurizio Duranti
The three legs of the structure made of cherry, maple and wenge wood recall the shape of the billiard cues, hence the name Carambola. The tops are offered in colored lacquers, which can be customized, with an ebony-stained cherry wood frame. Dimensions: diameter 50 H 55 cm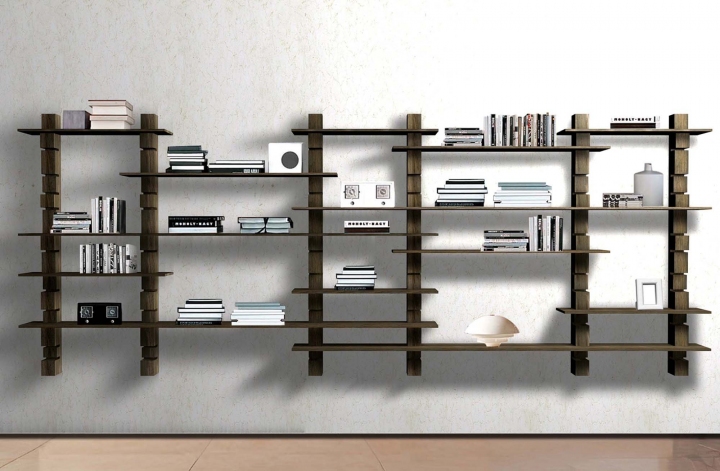 Library Shark designed by Giuseppe Viganò
Modularity, versatility and customization are a summary of the main concepts that are enclosed behind this new library designed for the company Morelato architect Giuseppe Viganò.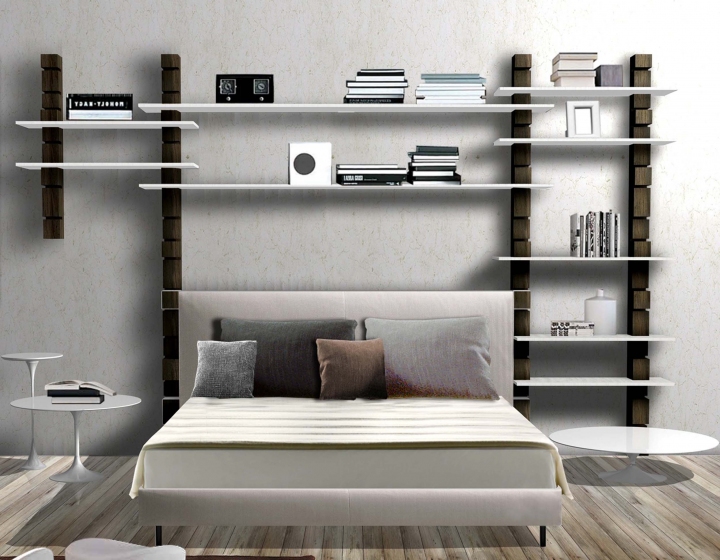 The model consists of two main elements, uprights and brackets, both made of solid wood, which combine to give life to different geometries for decorating with style and functionality all areas of the living and sleeping area turning into a wall furnished to be placed behind the headboard.
Uprights dimensions: H 108/216 cm - Shelves dimensions: L 100/150 D 25 cm