Maurizio Di Marzio / suggestion of Egyptian myths in the new session Zeen it has been modified: 2012-09-06 di
The small armchair - whose profile recalls the stylized image of a kneeling figure - is inspired by the female sculptures of ancient Egypt, in particular the goddess Isis.
Isis, goddess of magic, fertility and motherhood; "Lady of the" apex of the Egyptian pantheon, reigns over the sea and on the fruits of the earth, presides over the transformation of things and of all living beings. It is the iconographic representation of the Egyptian goddess, symbol of femininity par excellence, who originated the design input of Zeen, the new chair of Di Marzio Design: a tribute to the feminine principle universal, then, in all its different features and different facets.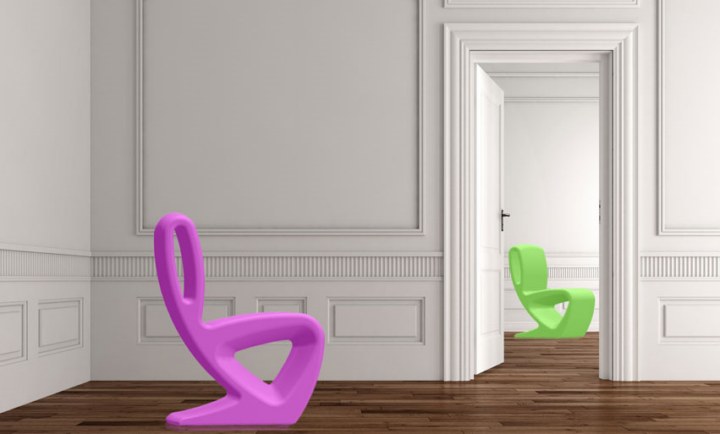 The new chair designed by Maurizio di Marzio reveals an aesthetic of great strength and particular visual impact: the profile of Zeen - which stands out for its discrete and essential linearity, as well as for the evident thinness of the forms - in fact brings to mind the stylized image of a figure in knee, the same iconography that often characterizes the figure of Isis in the paintings and bas-reliefs found inside the temples and tombs of ancient Egypt.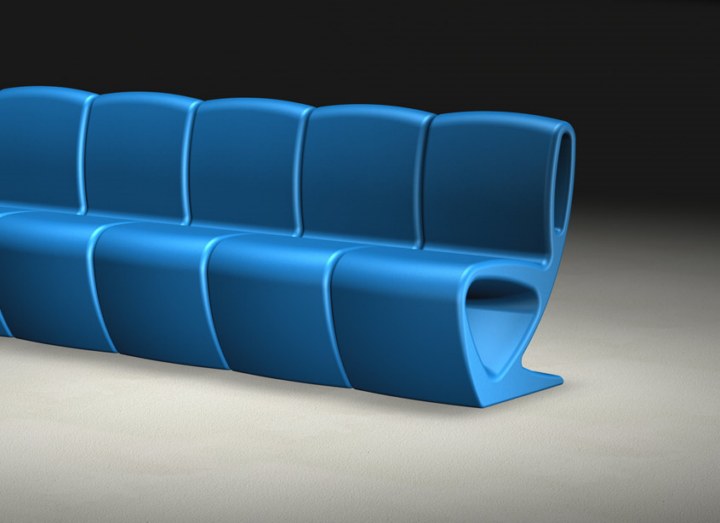 The slender linearity of Zeen appears accentuated by the material used for its realization: like Missix, Maurizio Di Marzio in fact once again chooses polyethylene molded with the rotational technique. The material choice made, in addition to characterizing the seat for its eco friendly nature - totally 100% recyclable - gives the armchair an excellent degree of lightness and manageability, to which are added a series of additional advantages such as ease of washing, resistance to shocks and atmospheric agents. In addition to this, a further plus characterizes the new armchair designed by Maurizio Di Marzio: the openings that distinguish both the backrest and the seat of Zeen are in fact particularly functional as storage - mobile phones and glasses, books and magazines, but also bags, flip-flops and beach towels find an easy place inside them - and add a further advantage in terms of usability of the seat.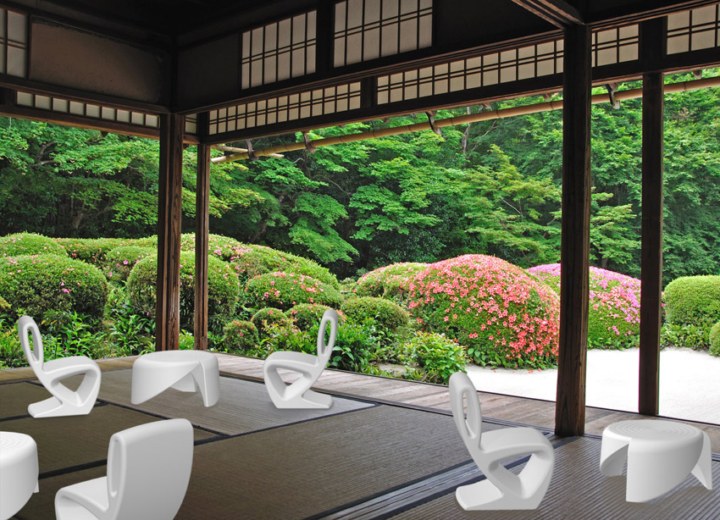 Essentiality and lightness, therefore, but also an aesthetic impact of great strength combined with a good degree of robustness and excellent functionality of the session: this composite set of features express clearly the heterogeneous nature of Zeen, the versatility of which fits in optimally to every type of environment, from home living outdoors, until the contract spaces both internal and external. Zeen is distinguished finally to be a modular product: not only single seat, then, but a composite system of combinations capable of adapting and interact with spaces of medium and large size, always in the double valence indoor and outdoor.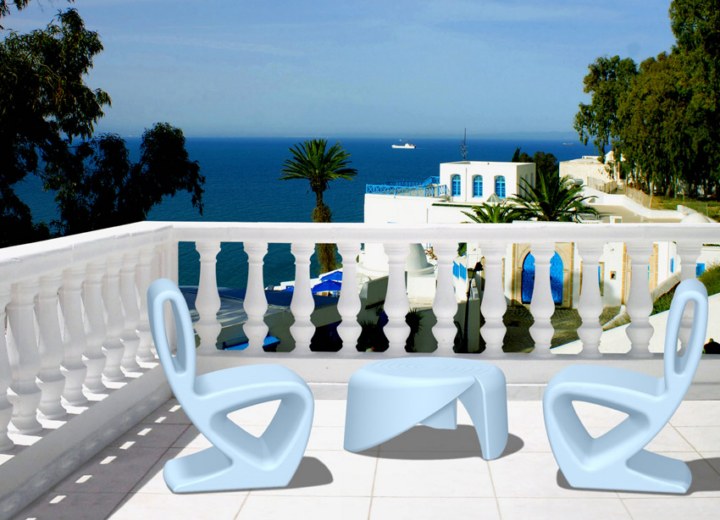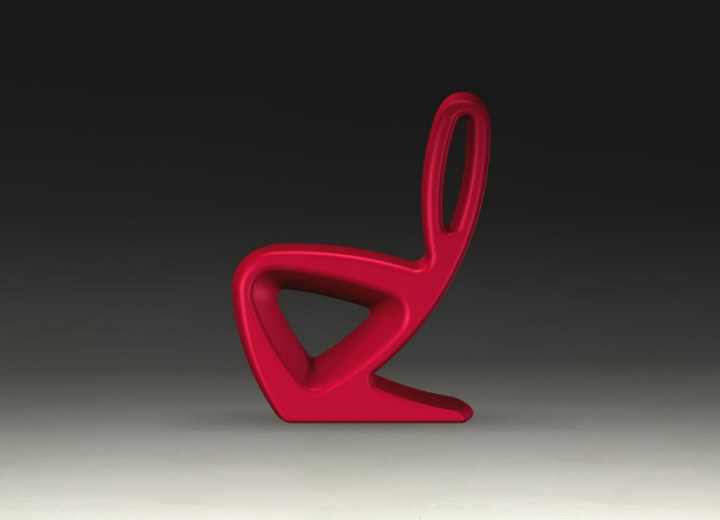 Zeen is designed to Leutman Lugano that has promoted exclusive productions in limited edition.