Maja: folding lighting that combines functionality and sustainability it has been modified: 2023-05-28 di
Maja is a folding lighting system designed by Magdalena Boggiano for OBLUMO. This innovative system reduces the carbon footprint by optimizing the use of packaging materials and storage and transport space. Maja stands out for its versatility, allowing you to create different combinations of cover plates and materials.
"When developing this system, I took on the challenge of minimizing the carbon footprint." Says designer and OBLUMO founder Magdalena Boggiano.
The system reduces the amount of packing material needed, as well as storage and transport space. A great analogy of this feature is an umbrella: the space required to store an open umbrella highlights the value of the foldable nature of the Maja system. Not only is the environmental impact minimized, but shipping costs are also reduced.
The foldable nature is what defines the morphology of Maja, its beauty is that of an object whose shape is determined by its function. Another feature of Maja is its versatility: by varying the number and dimensions of the plates, as well as the materials and colors used, many different models are obtained. Maja is essentially made up of two components: the rigid plates and the fabric that joins them, which acts as a hinge. No metal parts or screws are required. It is assembled very intuitively.
The foldable nature of the system has an added benefit: it involves the end user in an active role during the assembly process: a Maja luminaire invites the user to play for a while and to share the joy of making and transforming.
OBLUMO stands out in the lighting industry for its dedication to quality and innovation. Each product is the result of rigorous research and a creative process guided by a passion for design. Magdalena Boggiano, founder of the company, has always had an avant-garde vision and a deep understanding of the importance of light in the surrounding environment.
OBLUMO's lighting designs are not limited to functionality alone, but aim to create a unique aesthetic experience. Maja is just one of many extraordinary results of this corporate philosophy. The combination of intelligent design and high-quality materials gives OBLUMO luminaires distinctive character and durability.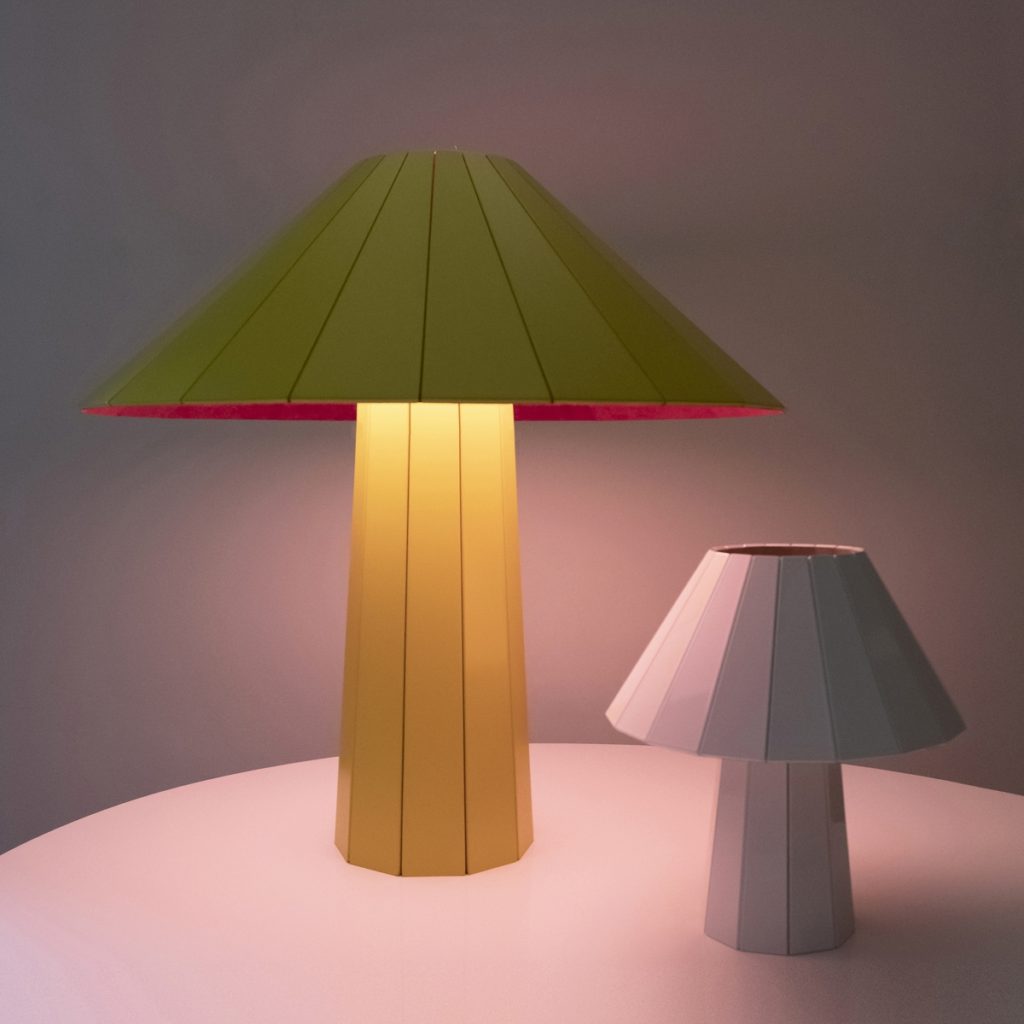 project info
Company: OBLUMO – Luminous objects
Lead Designers: Magdalena Boggiano
Completion Dates: 2021
Project Location: Buenos aires city
Project Links: View