Maggiolina, the new table lamp by Alessandro Zambelli for .exnovo it has been modified: 2015-02-02 di
The Maggiolina project, the new table lamp by Alessandro Zambelli recently presented at Maison et Objet, marks the further collaboration of the Trentino company with the designer from Afillia.
Sometimes the infinitely small is the gateway to infinite universes. Knowing systems classifiers rigorous, entomology maintains direct contact with the charm and beauty of the discovery: this is its secret charm, the starting point used by Alessandro Zambelli for Maggiolina, the new collection of table lamps and Wall .exnovo previewed at Maison et Objet.
Alongside science and wonder, the designer adds a fantastic dimension, which takes up the surreal theme of metamorphosis: the precedent can only be traced to Kafka's Metamorphosis, in which the protagonist wakes up transformed into a graceless animal. In Maggiolina, the Kafkaesque tale becomes the starting point for developing another metamorphosis, equally surreal but playful and engaging: a beetle turns into a lamp. Here then is that in the rounded shape of the sintered polyamide diffuser - made in professional 3D printing - we see the gentle armor of the elytra, ready to reveal the light source inside. The game continues and suggests, even in the handcrafted ceramic base, new parts and comparisons: at this point it is clear that Maggiolina belongs to the beetle family.
Available in white, teal, marsala and mustard colors, the new .exnovo lamps combine technical rigor and fantastic dimension, calculation and wonder, solidity and immateriality, compactness and lightness. Innovative technology and craftsmanship, digital manufacturing and analogue care: Maggiolina reveals a further metamorphosis - intrinsic to its creation - capable of uniting apparently opposing elements. The result - characteristic of all .exnovo production - is a synthesis in which technology is at the service of craftsmanship: thus, collections of manufacturing excellence are born that transform industrial production into limited series and unique pieces.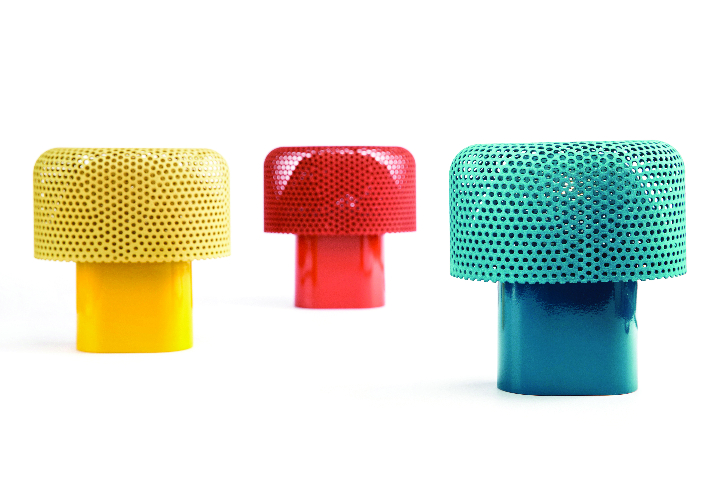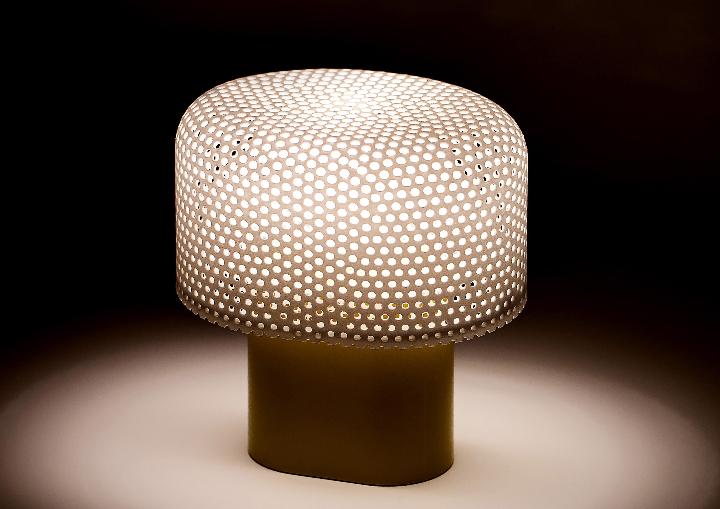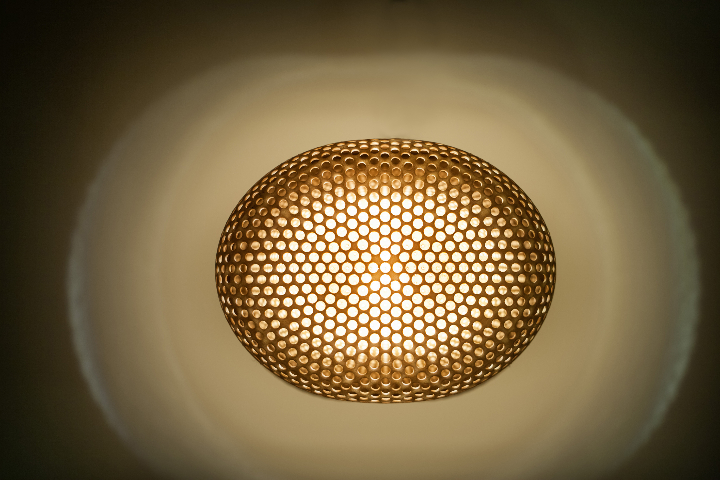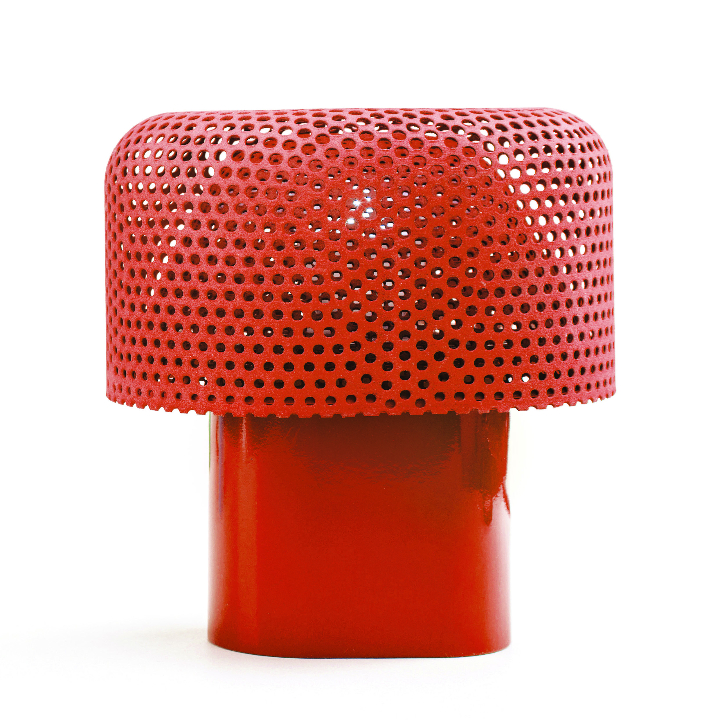 Maggiolina measure cm L x 14,8 15,3 11,5 cm cm H and P; supports a fluorescent source E14 3W.
More information about: exnovo-italia.com