Liu Yun / Health light it has been modified: 2011-04-23 di
Health light, by designer Liu Yun, is a solar-powered system that purifies water. Just set up the bacteria purifier in the contaminated water and let it do its job.
Soon it detoxifies a substantial amount of water through a filtration process and makes it suitable to be consumed.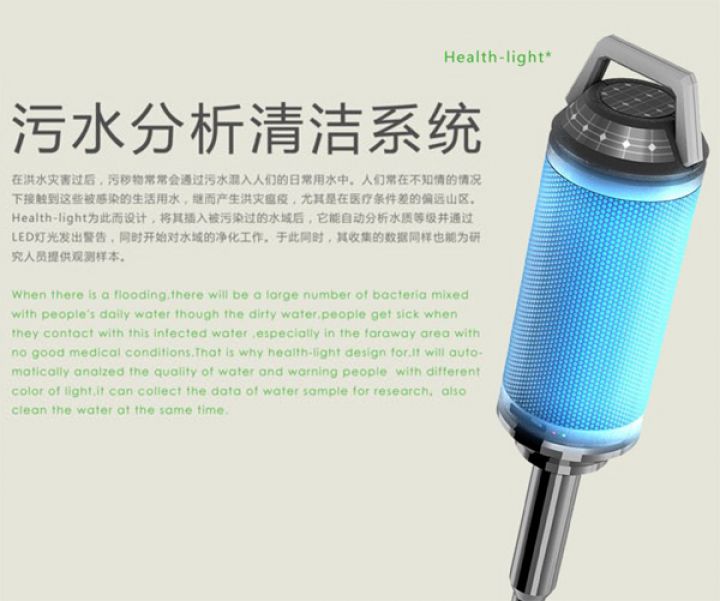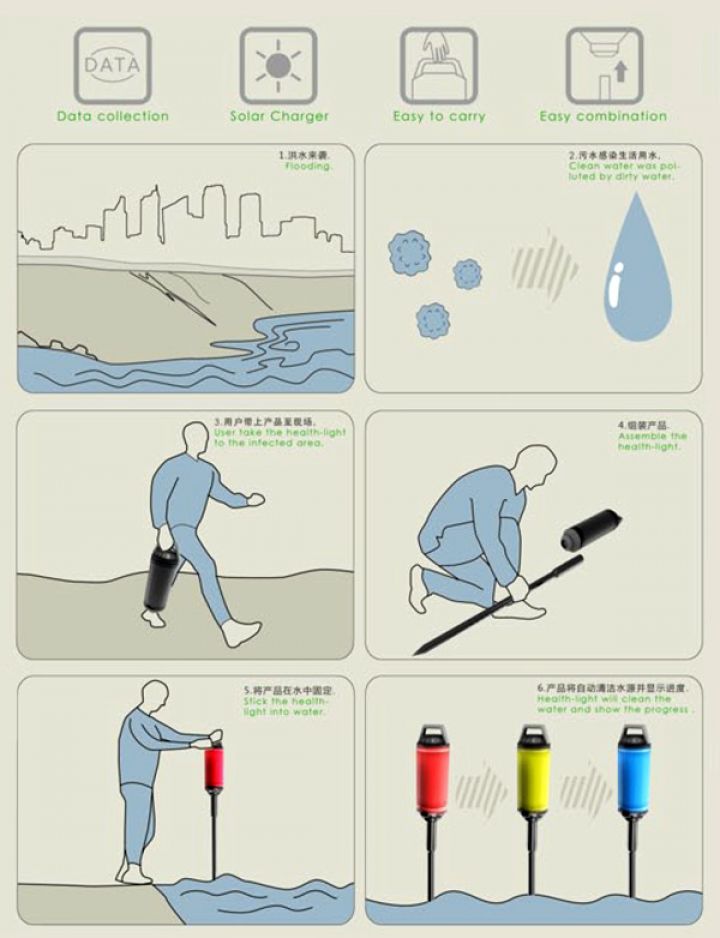 Street: yankodesign