The new Bertolotto doors at the Furniture Fair 2013 it has been modified: 2013-05-05 di
Bertolotto Porte celebrates 25 years of activities by participating for the first time to Salone Internazionale del Mobile 2013 Milan, exposing many innovations including several new lines of the project BIhome: A brand born in 2008 that offers design solutions, sliding doors and furniture products.
Among the many new features, in addition to swing doors Boulevard designed by architect Gianni Arnaudo and exclusive collection the removable covers in collaboration with Brooksfield, The company presented other lines as Constellations, CasaZen (both designed by the artist Elio Garis), Nature, the door system and flush furniture solutions Walldoor wall and sliding doors, doors and BIhome disappearance.
The removable covers // a patent Bertolotto Doors in collaboration with Brooksfield
It comes from the synergy of two solid companies the idea of ​​creating a collection that fuses fashion and fashion design. Two apparently distant worlds, but in reality they can be complementary, creating a line of original and exclusive ports: "The removable covers".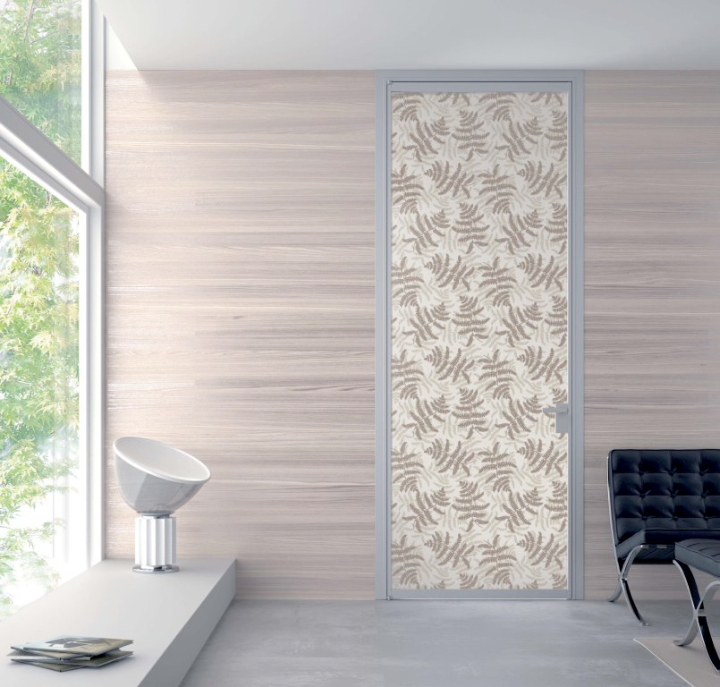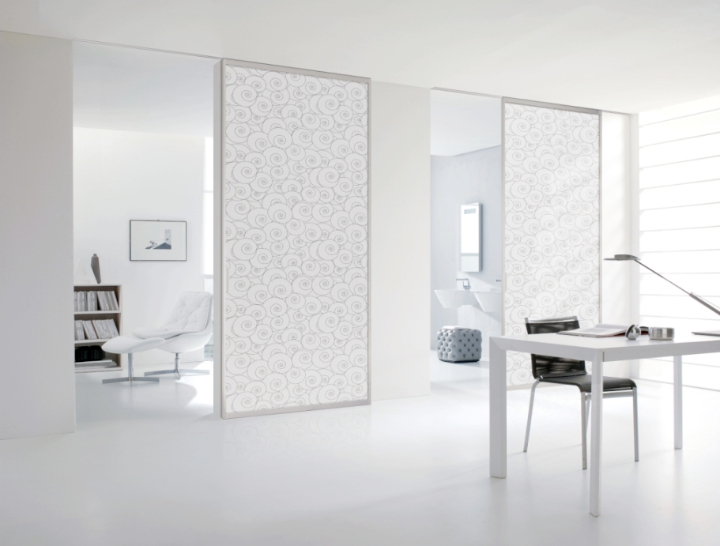 Bertolotto Porte offers models that include the panel coated with Brooksfield tissues. New textures and sought after are framed by an aluminum frame, as if it were some sort of framework.
The company has three variants: New York, London, Bali. Different styles that can adapt to urban environments as well as the more traditional. The special feature of this collection, exhibited at the fair during the Salone Internazionale del Mobile, is the ability to replace and change the fabric cover and is easy and fast. Why "The removable covers" are ideal for those who love often renew their environments, for those who want to customize them and make them unique. The extreme versatility and ease of use is certainly an advantageous feature of this new system.
Boulevard // Design: Arch. Gianni Arnaudo
The new line of collaboration between the company initials Boulevard doors Bertolotto doors and the well-known architect Gianni Arnaudo *. Models inspired by the theme of nature capable of furnishing the rooms with a unique style. The concept of the collection is irreverent respect to the parameters that determine the value of the door and what composes it. The "rigid symmetry," as defined by the designer himself, is abandoned.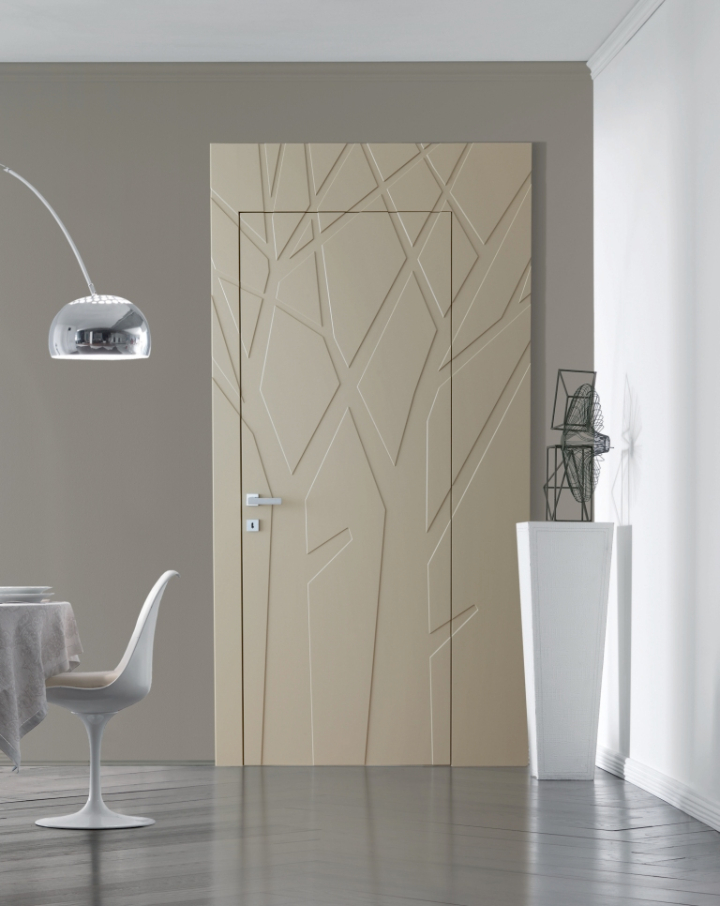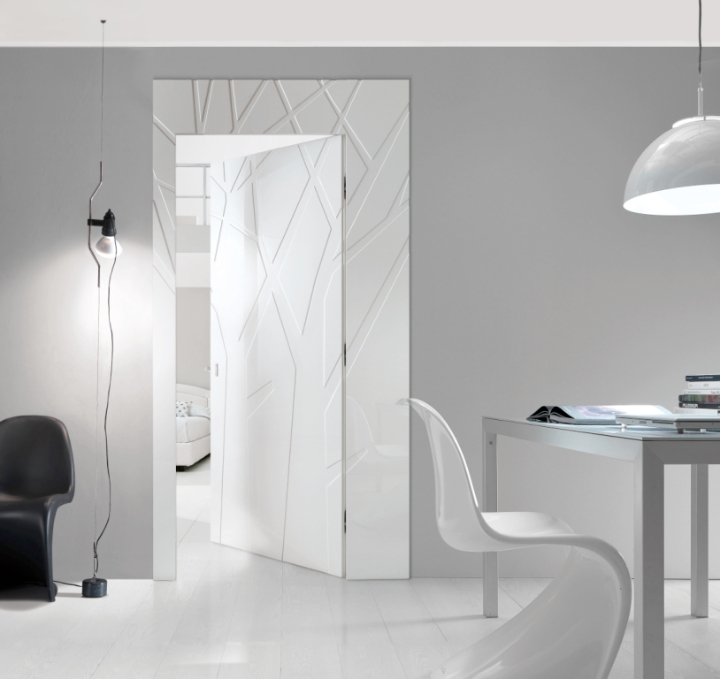 It revolutionizes the rigorous concept of port: "has destroyed the value of the material, which is deliberately a MDF authentic, in spite of any fine wood or some lacquer perfect." There is a real frame, as is co-planar to ' door. The drawing is in fact extended over the entire surface of the door and the sense of continuity recreates a sequence of stylized trees.
The striking effect that emerges is that of a street in perspective or fantastic wood. Everyone can play with their imagination, thus giving freedom to the imagination. As suggested by Gianni Arnaudo "into the new port planet" with the Boulevard line.