LAKE, Wood Wildwood / signs of wear and the passage of time, unique personality it has been modified: 2012-05-09 di
Among the innovations that LAKE presented at the Salone del Mobile 2012 there is a new finish called Wildwood wood, an aged oak, alongside the finishes already available (glass, lacquer, fabric), expands the finishes available today by offering the possibility of furnishing the house with 4 materials , each characterized by its own personality.
The glass is extraordinarily light and able to give great depth to the color. The lacquer is solid and reassuring, perfect for homes practical and functional. The fabric is warm, friendly, interchangeable; a real paradigm shift in the world of. From April 2012, the Et Voilà system is therefore perfect in texture and is enriched with a new striped fabric, Stratus, also matched to headboards and Air sofas. Finally, the wood, the last to enter the collection: a new finish called Wildwood, reminiscent of the trunk of a wood worn on the beach by storm and can be used to create shelves, tables, headboards, tops. The Wildwood finish has a texture that enhances the wood grain and manifest signs of wear and the passage of time. Each product acquires a unique personality, because each board is different.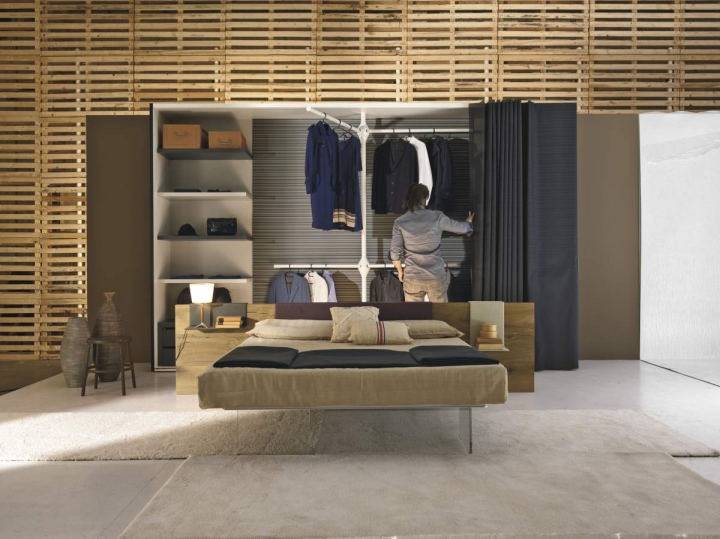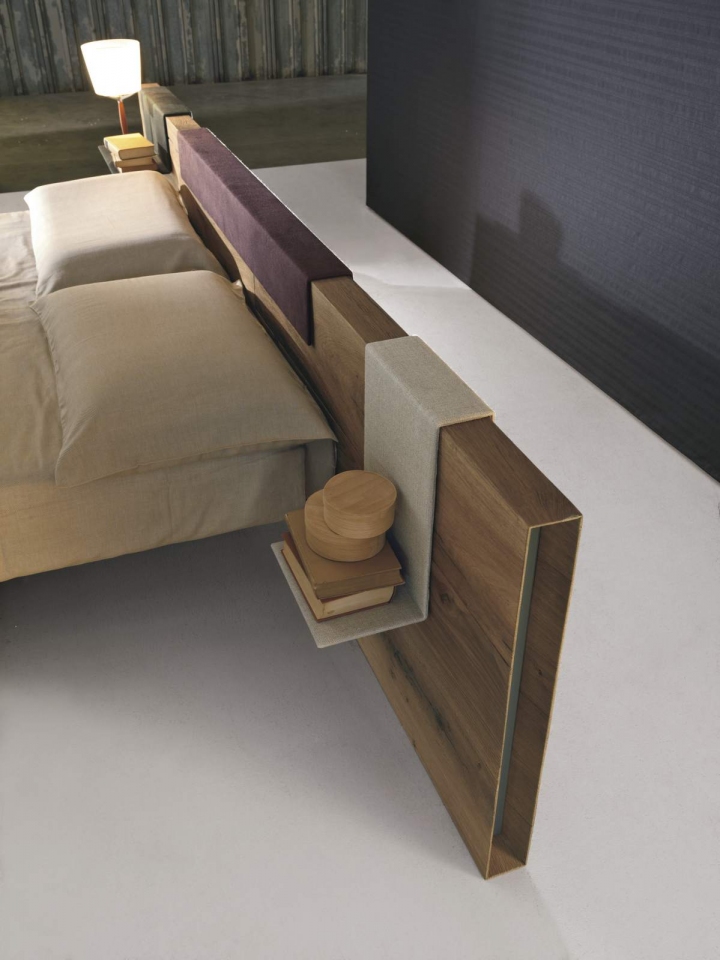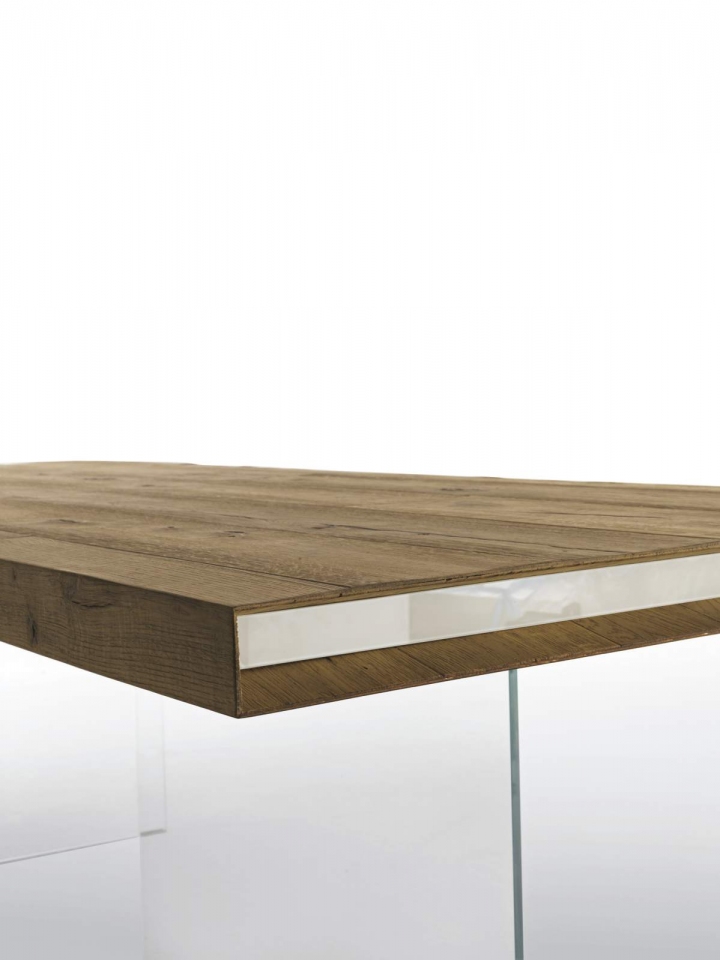 bed Wildwood
The Wildwood bed combines the transparency of glass with the warmth of wood. The headboard in a live oak can be embellished with a cloth band and personalized with the glass bands on the sides. At any point of the headboard can be attached accessories covered in fabric that serve as nightstands and glove. The legs are made of clear glass. The platform is in HPL.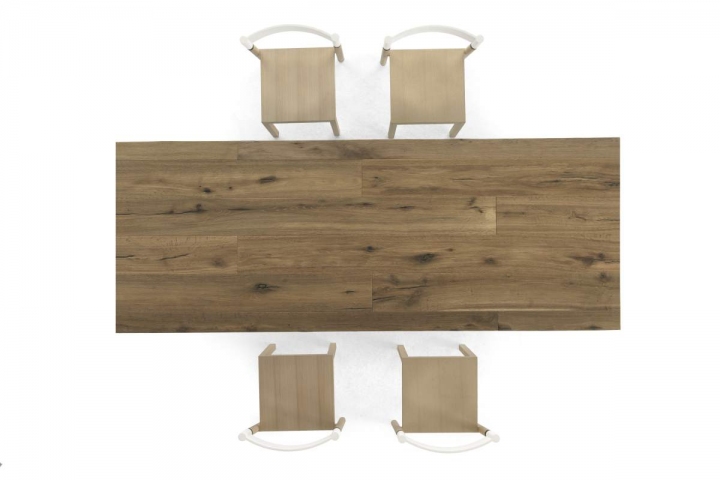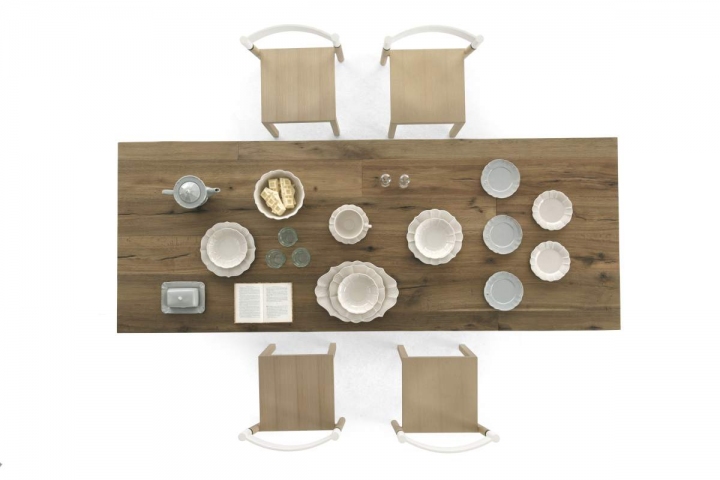 Table Air Wildwood
The Wildwood table is a warm and light table, made from a live oak. In the heads, the wood is processed so as to create a cavity that reveals the torso section and shows the soul of the wood, or alternatively may be coated colored glass. As in the Air tables, even in the Air Wildwood table legs are in clear glass.