Koloo / design yourself it has been modified: 2012-05-09 di
Koloo allows you to become a designer and create your own product. Koloo is a new brand of small furnishing objects: table and wall lamps, shelves, magazine racks, candle holders, mirrors, bio-fireplaces both mobile and wall-mounted, coffee tables.
The underlying theme of each piece is the metal structure of the base to which they apply panels of different materials (wood, glass, stone, leather, acrylic, ceramic, metal, corian) that adhere by means of magnetic strips, easily ponibili and removable.
Feature of the system "Koloo" is the interchangeability of the panels: the same structure can be coated, from time to time, with different panels, following the change of furniture and accessories.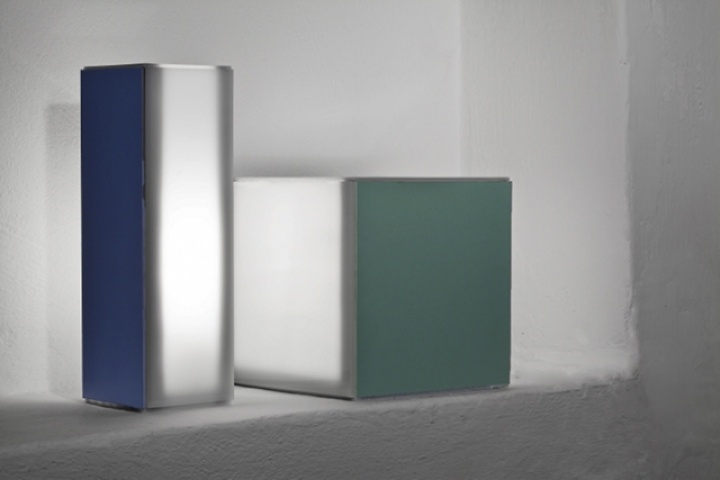 The panels can also be purchased in the following periods: always will adapt to the basic structures.
Koloo products fit harmoniously into any type of interior design, from modern to classic thanks to the wide range of materials offered.
Brand products "Koloo" are entirely made in Italy and you may only buy online here