Kaasa and Fireplace Iittala: the intimate and friendly atmosphere of the hearth it has been modified: 2013-09-24 di
The collections of Fireplaces iittala, Designed by established designers Finnish Ilkka Suppanen, create elegant and refined atmospheres, perfect for moments of relaxation or an evening with friends. A timeless design characterizes these collections, where the ancient charm of Finnish traditions meets a unique and modern style.
Kaasa: a modern fireplace inspired by an ancient lighthouse.
Kaasa is a hearth that takes inspiration from the ancient Finnish lighthouses. Once, in fact, the term Kaasa indicated a fundamental light signal to guide the sailors in the right direction and to warn of the arrival of the enemy. This ancestor of the lighthouse inspired Suppanen, a sailing enthusiast born on the Finnish coast, to create Kaasa, a modern fireplace that resembles a bonfire and creates the perfect atmosphere for pleasant moments of relaxation and conviviality.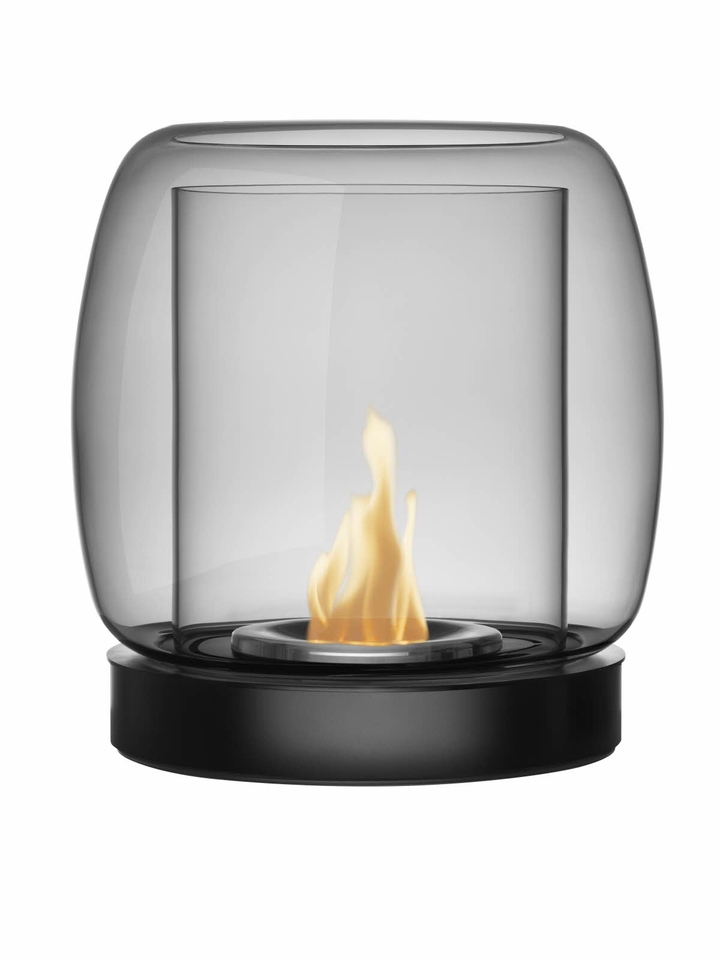 The Kaasa collection of Iittala is nice to decorate the room or other areas of the house, and is composed of lanterns in two sizes and three colors (transparent, red, gray). Kaasa is similar to a chimney-less fireplace and runs on ethanol: the flame is placed on a satin stainless steel base, surrounded by a layer of heat-resistant protective glass, and by an additional outer layer of hand-blown glass.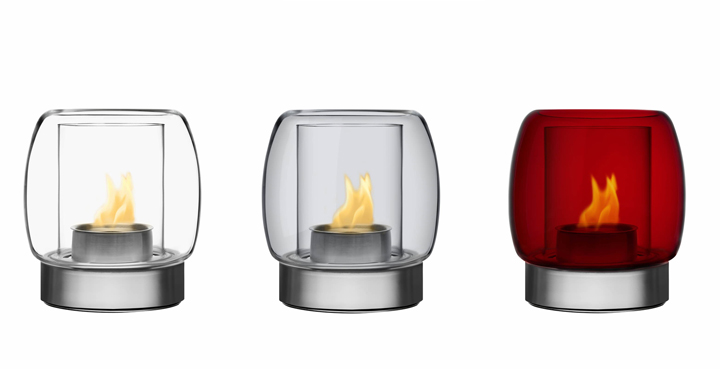 Fireplace: the encounter between fire and glass takes shape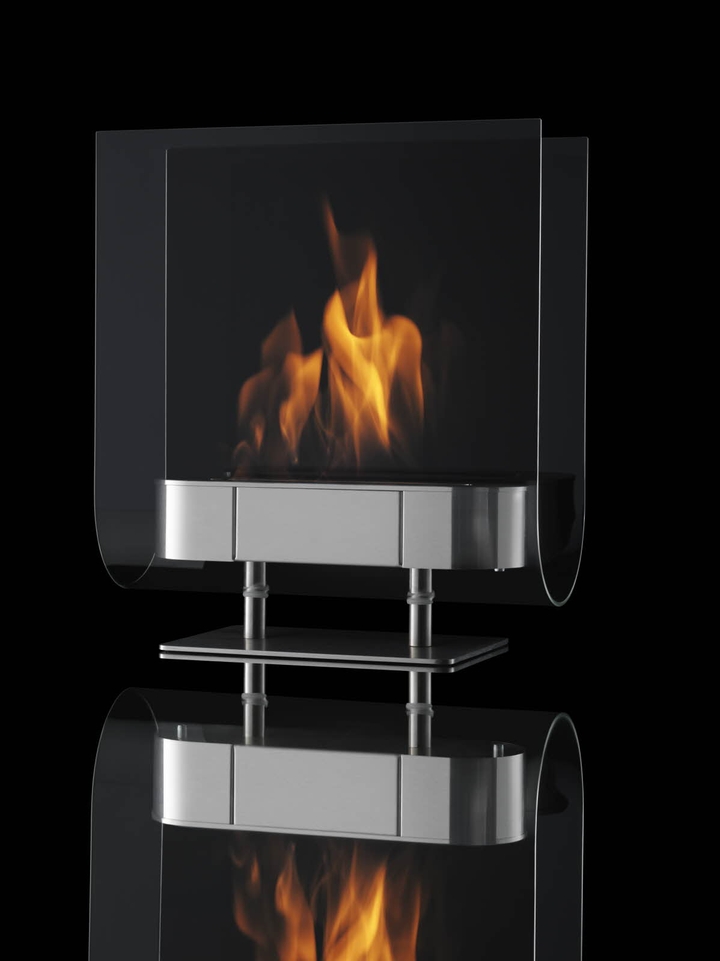 Fireplace It is the modern version of the hearth, a fireplace with a refined design and essential. Fireplace taming the raging flames and keeps them inside, creating an intimate and welcoming environment, particularly suited to tell a story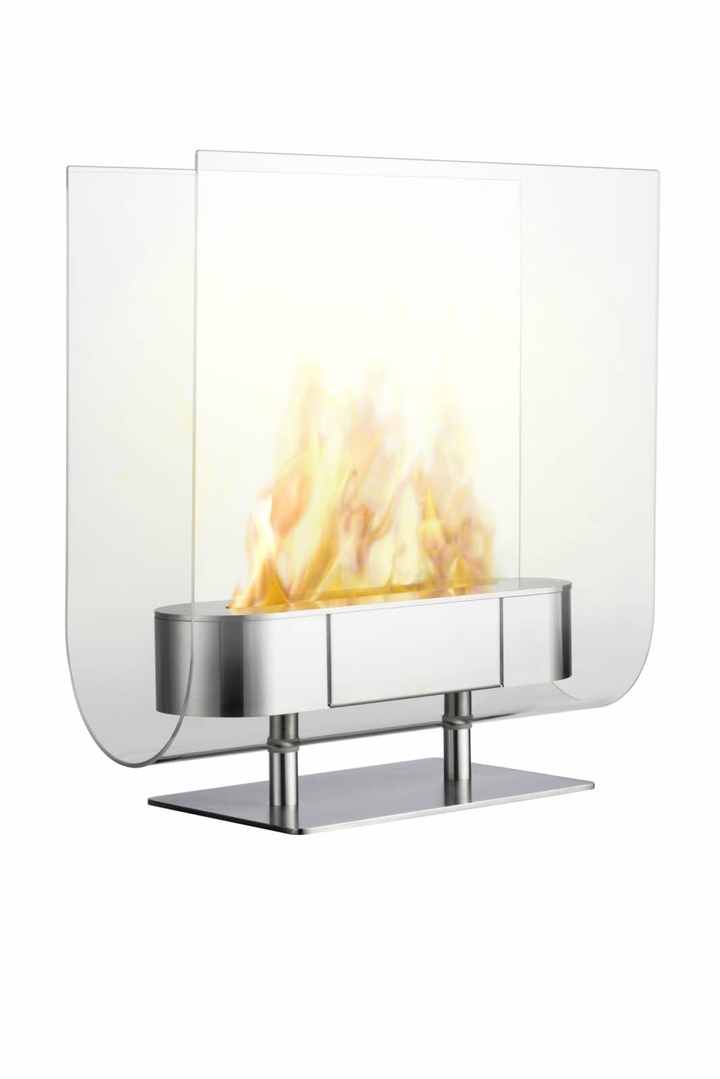 Inspired by open fires, Iittala Fireplace It is a fireplace for interior around which we can gather to spend an evening with friends, relax or just enjoy the warmth and beauty of the fireplace flame. In Fireplace, Suppanen combined pyrex glass resistant to high temperatures and metal. Fireplace is also fueled with bioethanol.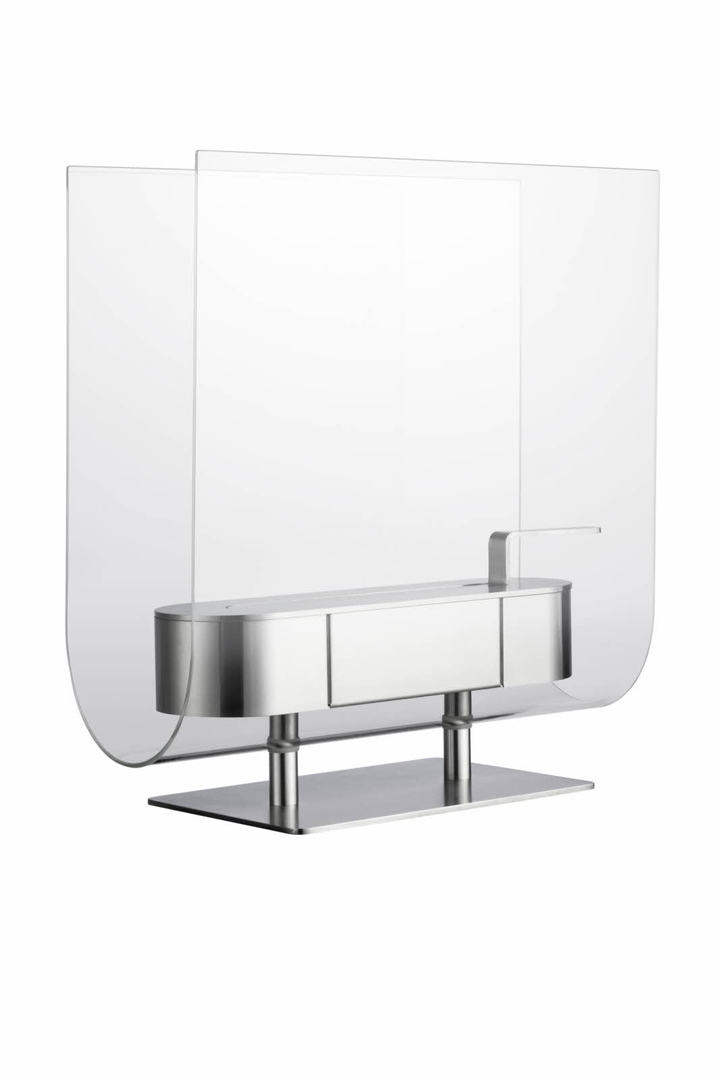 Kaasa and Fireplace are two essential pieces of Iittala collections for enlightenment. The Iittala products to create atmosphere have been developed in the context of the difficult seasonal changes and light that characterize the Finnish and Scandinavian climate. The blinds and long winters have placed the designers faced with the challenge of bringing a warm light and a welcoming atmosphere in the Finnish homes and beyond.
Suppanen, thank Iittala Fireplace won the Fennia Prize 2009, while Kaasa has received the prestigious Red Dot "Best of the best" 2012. In 2010, a large-scale reproduction of Kaasa was placed in Finnish pavilion at the Shanghai World Expo. Suppanen has also won numerous international awards and his works are exhibited in important world contexts such as the Venice Biennale, the Salone Internazionale del Mobile in Milan and the MoMA in New York, as well as being part of numerous permanent museum collections.
www.iittala.com
Iittala is a brand of Fiskars Group.