Infiniti presents the session Next, preview the Milan Furniture Fair 2013 it has been modified: 2013-02-17 di
Next is the new chair by German designer Andreas Ostwald for Infiniti. Designed for the community, Next is a chair with simple lines and attractive, that accord well with the special processing of the monocoque.
Available in several vibrant colors, the seat has an area dotted with numerous holes, placed next to each other, creating an unexpected optical effect is particularly welcome because the plastic covering.
Perfect expression of encounter between tradition and innovation, Next combines in a harmonious and balanced three different materials by origin and use: the shell is made of ABS / PC with a polished finish, material cutting edge and highly recyclable; the cruise is aluminum pressofusoe gives the chair a futuristic vision; the legs are finally in solid beech wood, to remain anchored to the great tradition of craftsmanship.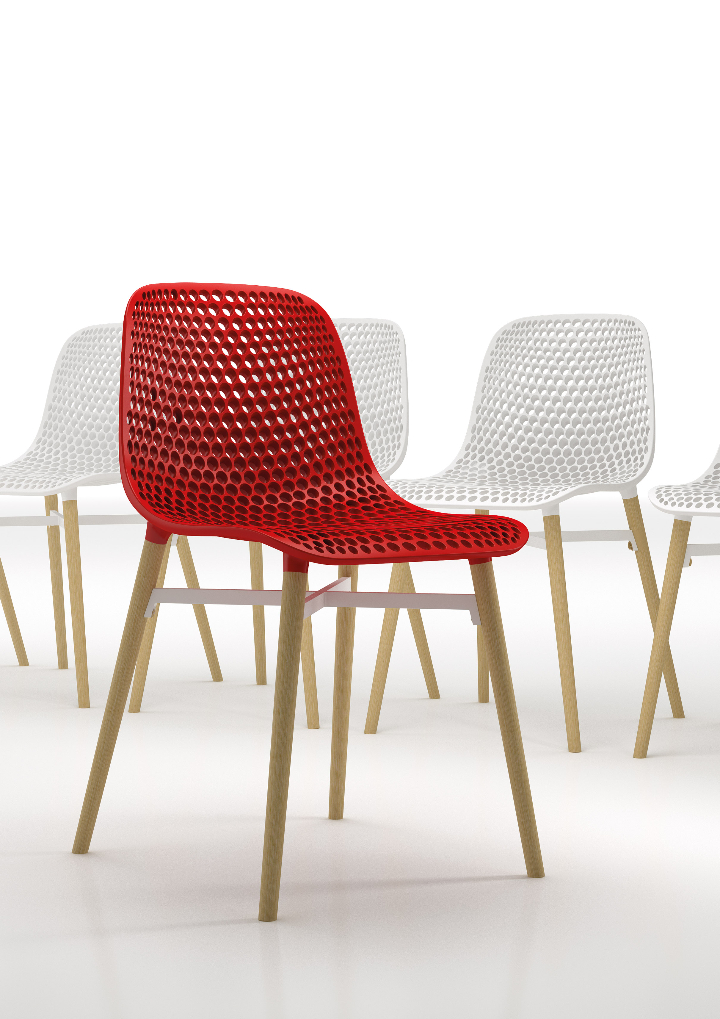 Dynamic and exuberant, Next is also available with armrests and sled base in chromed steel.
Dimensions: 430x547x804 h mm