Italian design in Poland: Emo design at the Design Festival in Łódź it has been modified: 2012-10-10 di
emo design, Consulting firm in industrial design based in Vittorio Veneto (TV) founded in 2008 by Lukasz Bertoli, Francesco Costacurta and Carlo Ciciliot, It is one of the top design studios in Italy to internationalize to the countries of Eastern Europe. Emo in fact, participate in, from The 18 28 October the Łódź Design Festival as a partner of the event with an exhibition space dedicated approximately 70mq.
The Lodz Design Festival is an event born in Poland in 2007 as local initiative and has grown in a few years becoming one of the major cultural events in the country. Each year has among its goals the deepening of current topics related to art and design through conferences, exhibitions and a contest for aspiring designers.
In an environment dedicated to contemporary art, Emo design will exhibit their projects demonstrating how, through a pragmatic design "surgical", It is possible to generate high-impact products. Among these are the flagship products of the study, the winners of the iF product design award prizes such as Toba stove MCZ, and remote controls for Edge and Multichannel Telcoma, the Prestige hood Falmec awarded the Red Dot Design Award and the 75 clock for Lorenz , winner of the prize 75 hours. The study will also be involved in a lecture on the topic of user experience from the perspective of industrial design entitled "A cool nail! Repositioning a commodity by using a deep user experience analysis on a product design exploration ".
The strategic decision to participate in the Łódź Design Festival is part of a larger project involving the study engaged in collaboration with some Polish companies, among which Deante, A major player in the country in the production of taps and washbasins, so Emo has interpreted the restyling of some basins characterized by decorations strongly related to Polish culture.
"Participation in this fair is a choice that comes from our cultural closeness with Poland due to the fact that Lukasz Bertoli, Partner of the firm, is Polish origin. L 'Emo design objective in the medium term is to open an office on site. Poland is a country that is growing very quickly and where the search for good design is increasing, there are many companies that do not have structured the culture to produce objects with a refined design, resulting in a very low differentiation. We are able to offer a different view of not only the product but also on the market while keeping a watchful eye on the local culture and the country's trend. We like to think of export the Made in Italy in the services sector." Said Carlo Ciciliot, managing partner of the firm.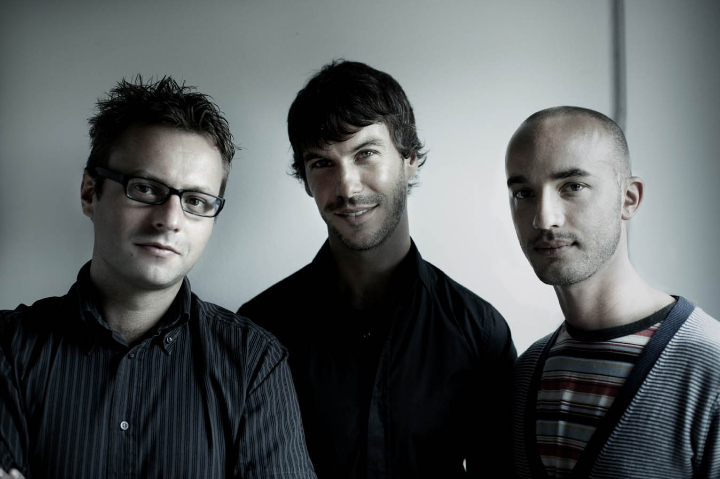 Emo Design: Lukasz Bertoli, Francesco Costacurta, Carlo Ciciliot