Idea Group / My Seventy Plus: the freedom to choose the design of the forms it has been modified: 2012-07-19 di
My Seventy Plus - L130 P50 / 36 Ash stained oak and top in Aquatek.
My Seventy Plus is the collection of bathroom furniture design signed by IDEA IDEAGROUP. It is characterized by four unique forms, for the wide range of finishes and the careful construction quality: a modular system complete, customizable, multi-functional, designed to make the most of the space and live moments of comfort and gratification.
The flexibility of My Seventy Plus allows for the first time to choose the form of the side between 4 different types: rounded, closed, structural and round.
Il

side rounded

: Simple but able to decorate with style, is ideal for those looking for essential surfaces, linear and functional.

Il

side closed

: With character and grit that the rules of the latest trends, thanks to the elegant geometry of a side closing 12mm often.

Il

alongside structural

: Minimal and hips without additional guarantees natural contact with the structure. The volumes are "fit" in a game of architectures, broken lines, technical materials, colors and finishes today.

Il

side in the round

: A new high-impact style, the result of a path to excellence. A project consists of elastic modules curved, shaped and linear, which integrates together provide a new convenience and ergonomics.
The flexibility of My Seventy Plus extends to finishes, with a new essence ash woodAvailable in variants stained oak, in six colors Mat lacquered decapè. These are supplemented version lacquered open pore in 40 of colors IDEAGROUP. Wide choice even for the smooth doors, In 40 colors matte and shiny brushed the sample IDEAGROUP.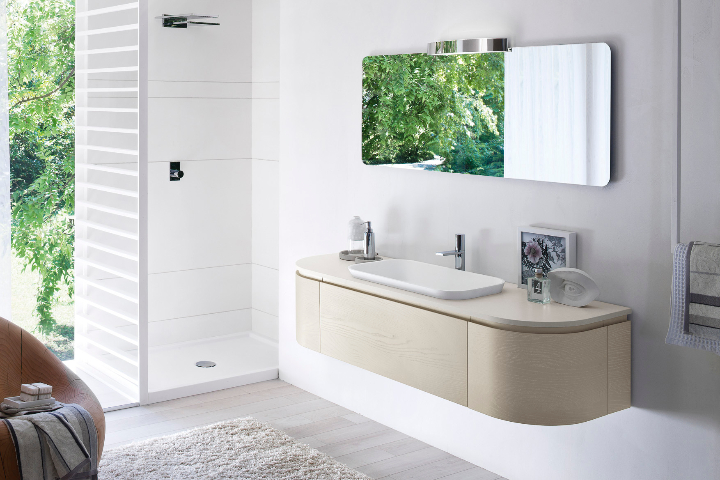 My Seventy Plus - L160 P50 lacquered ash Sahara decapè. Marble top with sink in Yukon Acquatek standing semi-recessed.
My Seventy Plus stands out also for refined details e highly functional solutions, Such as the innovative compartment or containment system which helps to keep order in the drawers. The handle is replaced by a groove that accompanies the entire performance of the wing and allows easier to handle and ergonomic.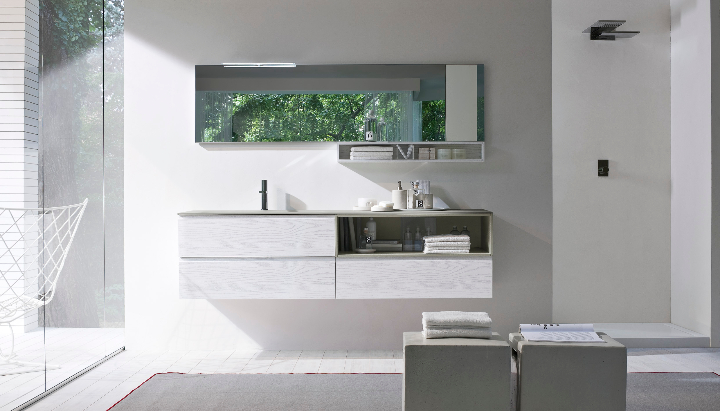 My Seventy Plus - L180 P50 Ash lacquered matt white pickled and lacquered ash gray silk pickled. Top in frosted gray lacquered silk.
Lighting and mirrors are perfectly integrated in the aesthetics of the compositions and are design elements that do not give up everyday practicality.
From the collection My Seventy Plus emerges a distinctive feature: the search for quality that is being IDEAGROUP a landmark in the field of bathroom furniture.
Collection: http://www.ideagroup.it/bagno-moderno/mobile-bagno-legno-frassino
Facebook: http://www.facebook.com/ideagroup
Twitter: https://twitter.com/_IDEAGROUP_