Givingshape / Wacom Sketcher it has been modified: 2011-12-11 di
Max Battle, Givingshape, Sent us his latest concept, Wacom Sketcher, a tablet designed specifically for illustrators and designers who are looking for the best design experience.
Although the common tablets allow you to use graphics software, not grant or accuracy nor levels of pressure sensitivity.
Sketcher is based on the know-how of Wacom, which is the world leader in professional graphics devices.
Thanks to its low weight Sketcher can be used anywhere as a real notebook, the 8 quick keys can be programmed with your favorite features, and allows you to turn the JogDial or zoom the canvas without changing position to the tablet.
Sketcher has a symmetrical design so that it can also be used by left-handed people.
The 5,0 Mpx rear camera can be used to capture hand-made paper sketches, so they could be digitally finalized.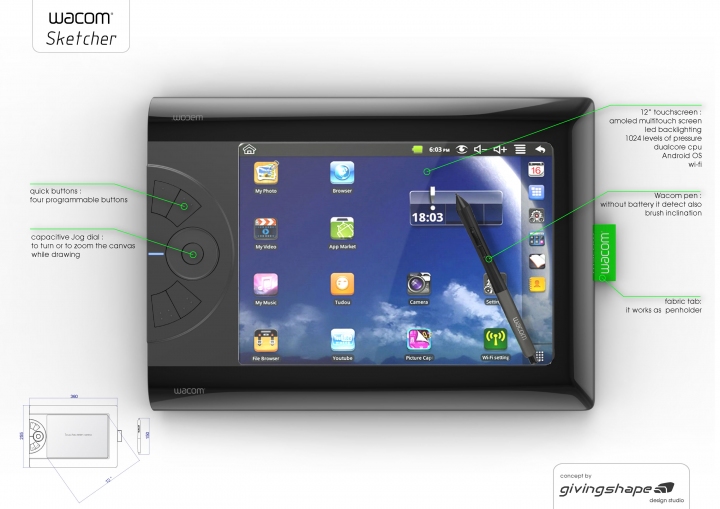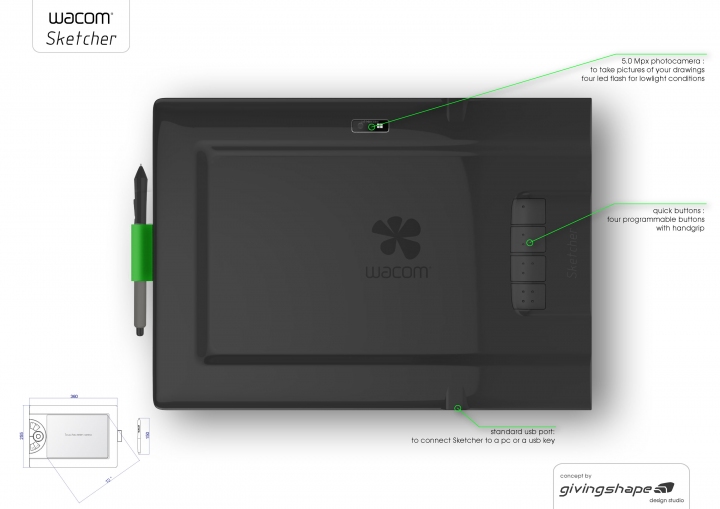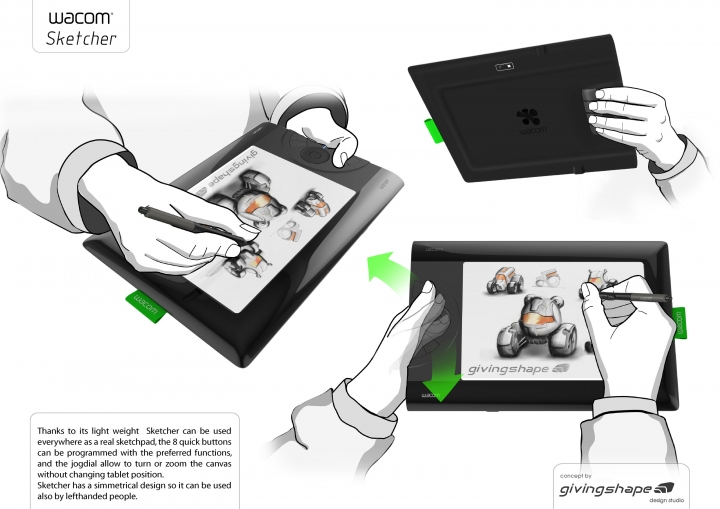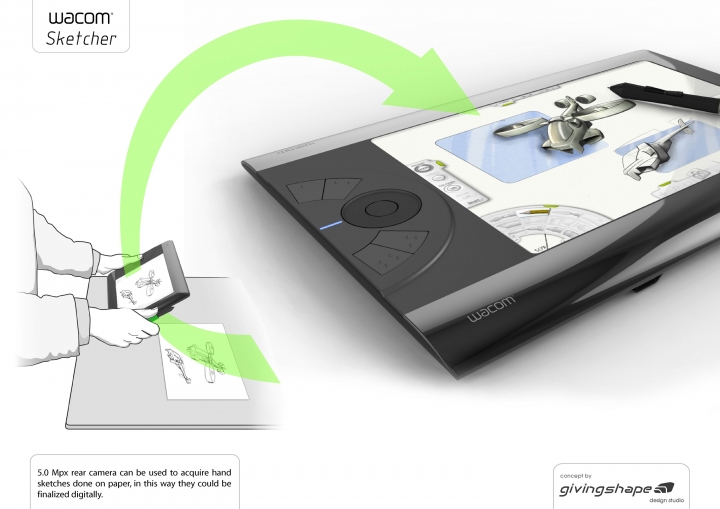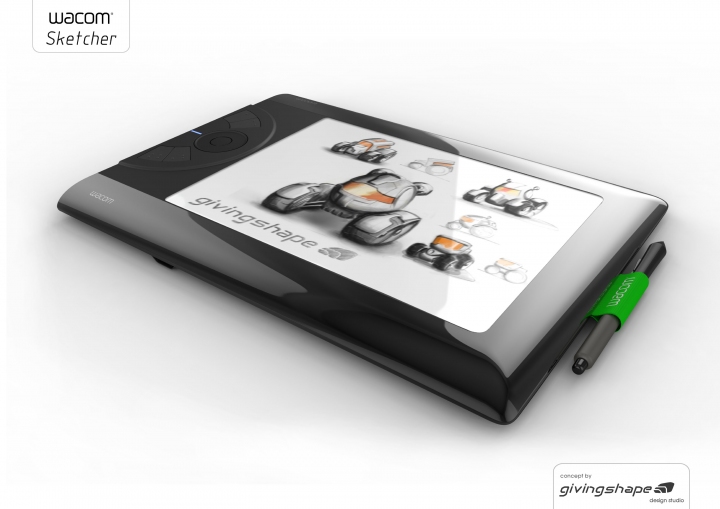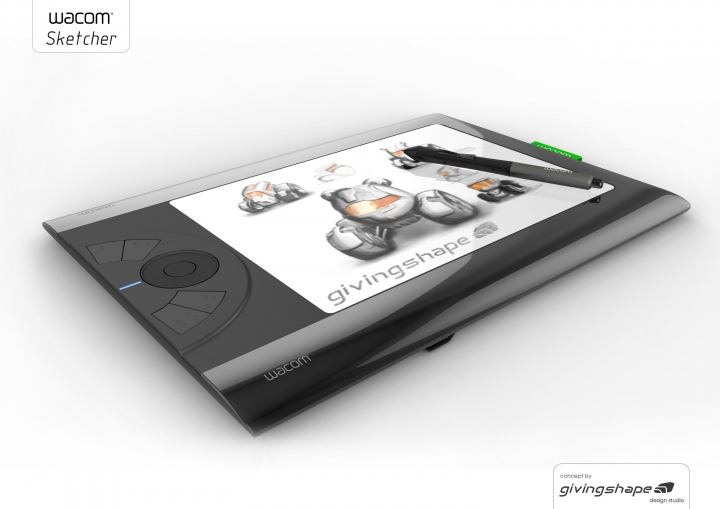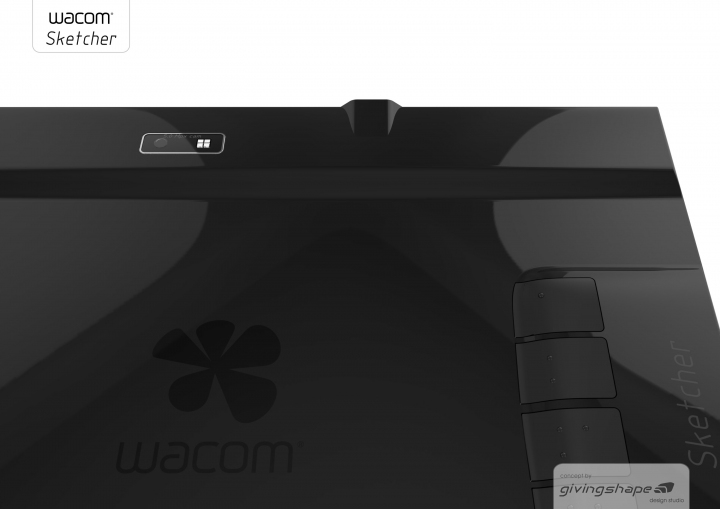 Specifications:
- 12 "AMOLED multitouch screen with LED backlight
- 1024 levels of pressure sensitivity
- DualCore cpu
- Android OS
- Wifi
- 8 programmable keys
- Capacitive JogDial
- 2 standard USB ports
- 5,0 Mpx camera with LED flash
- 1 standard wacom graphics pen
dimensions:
360x255x20 mm
weight 650gr