Gattoni Shower Program / RAMI and RAMINA it has been modified: 2014-02-24 di
A dynamic new space also allows the taps to express its presence and personality in the bathroom.
A shower without dividing walls will be the preferred sets to enhance the characteristics of Rami and Ramina BCF Design Studio Design Gattoni Technical Department, heads very scenic shower that take their inspiration from nature.
Their name derives from the "branches" of the trees: Nature has in fact inspired and guided the creative trait in using chrome-plated brass pipes, softening them in irregular and sinuous forms. The size of the heads is important: 70 42 cm in length and width for Rami, while 44,8 24,6 cm in length and width for Ramina.
The water flows from the plant in a protected room inside the tubes to go down to relapse, in addition to effect of the pressure definitely enhanced by the narrow space in which is located to slide.
Rami, 120 2,5 mm diameter holes, spaced evenly along each 24 5 of chromed brass arms that make up the head and extend towards the shower, providing an elegant and invigorating rainshower, great scenic effect.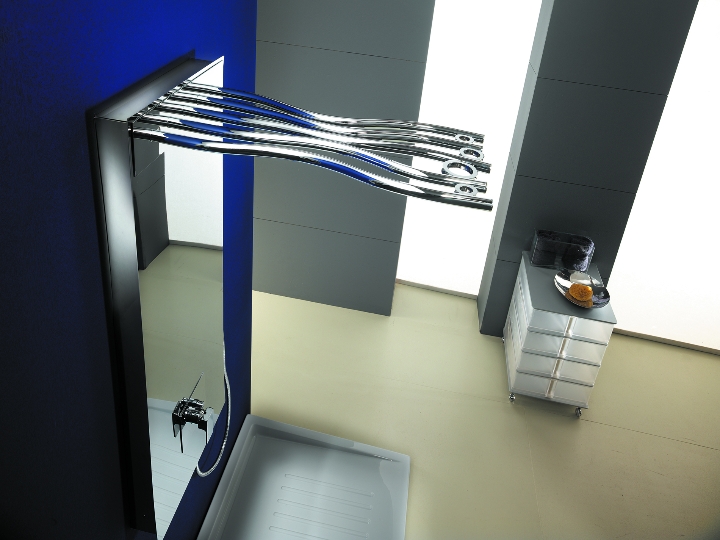 Ramina is the smaller version and instead it has a structure with three "branches" and two rings of 90 mm diameter, the latter equipped with 30 nozzles each.
The shower heads are distinguished by a minimum consumption. For a full and intense flow does not require large quantities of water: within only 12 l / min at 3 bar pressure for optimal operation.
There are two available versions of Branches: recessed wall (cod. 1000-SD) and overhead shower outside (cod. 1010-SD) adds an interesting piece of terrain thanks to the mirrored wall in stainless steel. Instead Ramina is available in recessed wall version (cod. 1020-SD)
The recessed version was created with the intention of facilitating the work of installation because the installer only has to connect the two water inlets and one outlet. It does not have the need to realize a classic system (which involves connections and pipes) and the installation time is very quick.
The shower heads are chrome finish, features that, in addition to ensuring an impeccable appearance, defends the product from corrosive agents such as limestone or the simple daily wear.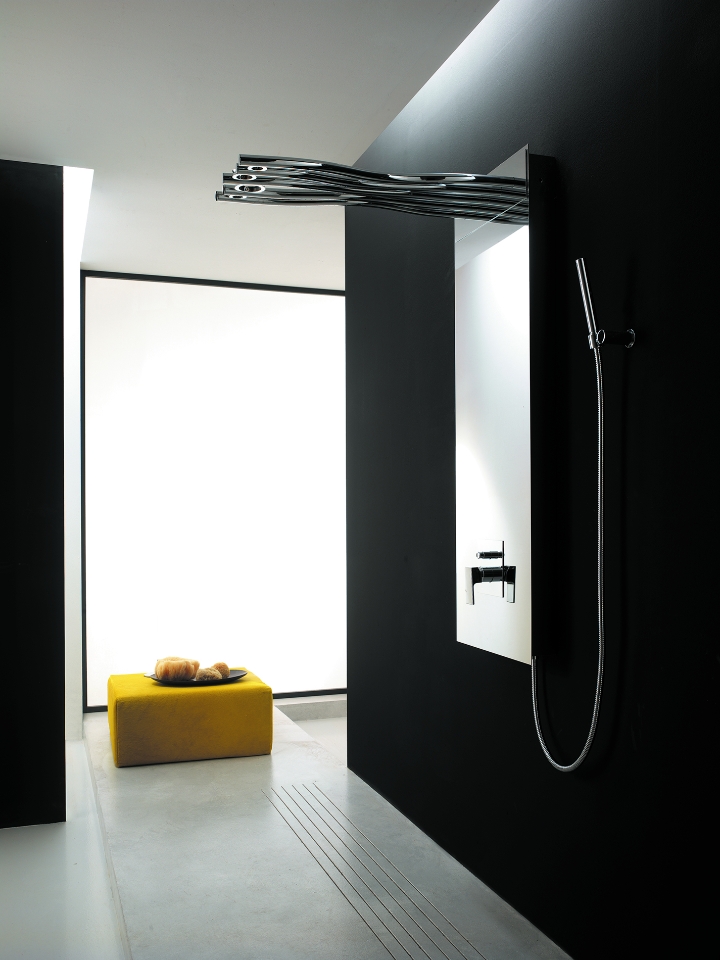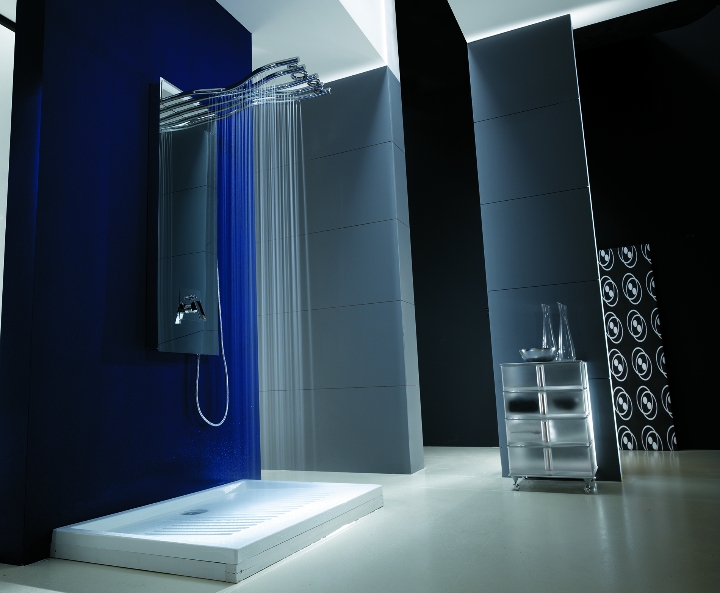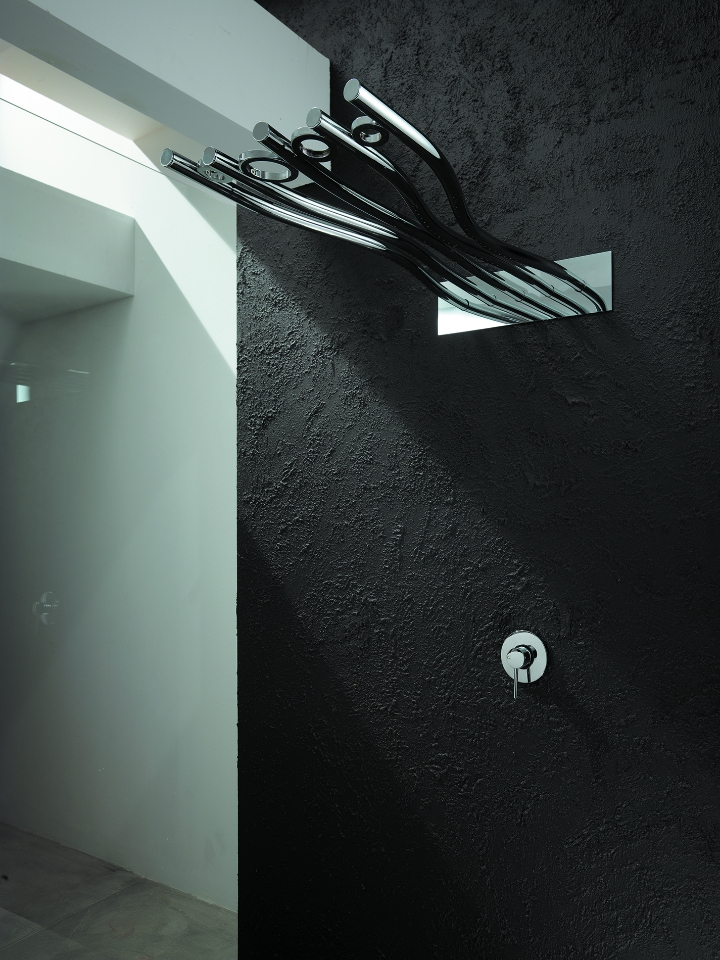 More information about: www.gattonirubinetteria.com