Foscarini / Suspension Behive it has been modified: 2022-06-01 di
Nature is one of the sources of inspiration Behive, whose name derives from the English beehive, a hive: a shape evoked by the sweetly bellied volume of the lamp, sensual and elegant at the same time.
designed by Werner Aisslinger to Foscarini, is composed of a series of overlapping rings of different diameters, Behive in the table version has already become a classic, thanks to the inimitable light effect and the perfect synthesis of technological research and formal purity.
Behive is now being proposed in the new suspension version, offering a warm light and soft as in Table Behive, to which it adds a direct downward light. A diffusing screen placed inside hides the technical components from view and leaves the light source free to illuminate downwards. The white light thus takes on a double value: it highlights the particular graphic sign of the rings and focuses the lighting on a specific area.
Also in the new version, Behive confirms a poetic and exciting lamp, from the pure form, iconic and technically perfect, which is transformed into a visual reference, a focus of light that is projected into any environment.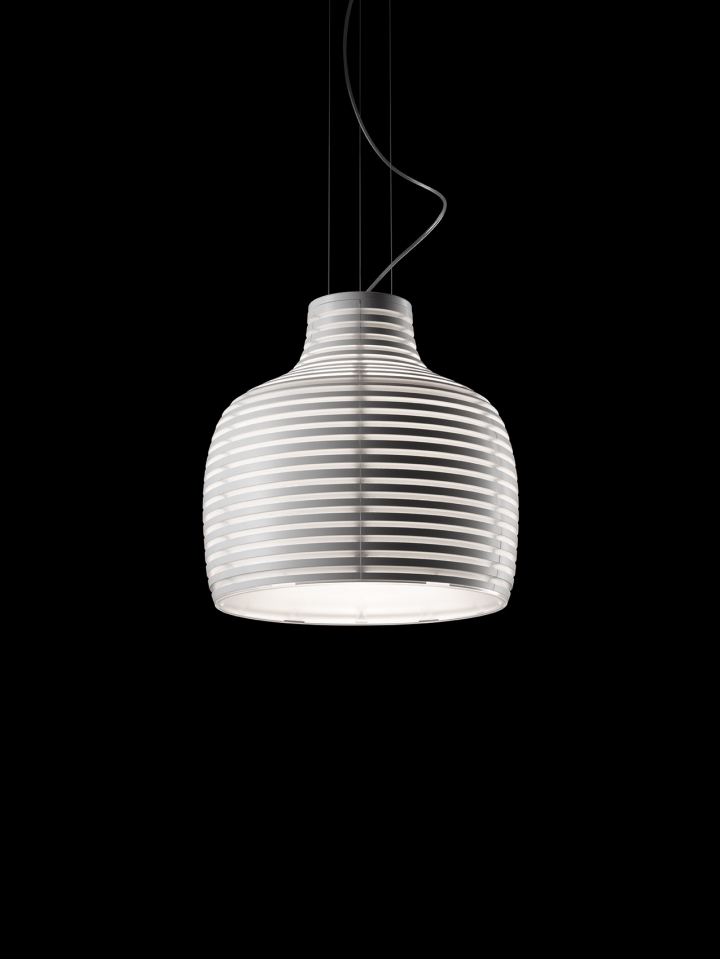 For more information: www.foscarini.com