FLACA, Roberto Paoli for Nemo Cassina, preview of the Milan Furniture Fair 2013 it has been modified: 2013-03-12 di
Among the projects that the study Roberto Paoli submit to Salone del Mobile 2013, For Nemo Cassina designed wall lamp Flaca.
Flaca is a small and sophisticated volume suspended on the wall. The soft and fluid lines of the lamp express the technology with which its metal body is made: the die-cast aluminum has in fact allowed the modeling of an object with rounded edges according to different radii, which join the non-orthogonal faces.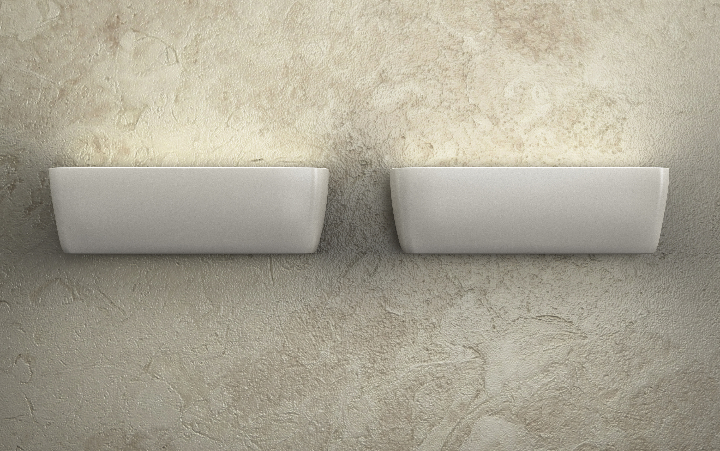 The canister is closed in the upper and lower sides with two sheets of opal glass which act as diffusers, drawing a decorative play of light on the wall.
Flaca is a Spanish word that means literally lean, in common usage "flaca" is the name used for the slender woman, sexy and harmonic proportions.
The work on the geometric shape of the box that is blunt, tapering, generates a thin applique that befit all the qualities of "flaca".