.exnovo Section presents, hanging lamp 3d printed it has been modified: 2022-06-02 di
Section, the new suspension lamp by .exnovo, a modern bright Wunderkammer.
At the end of the Renaissance, marvelous containers appear that wish to enclose "the world around them": they are the Wunderkammer - the rooms of sixteenth-century wonders - capable of merging nature and bizarre, fantastic and imaginative, intrigue and mystery. The Section suspension lamp, the new project signed by .exnovo, a pioneer company in the creation of digital design collections through professional 3D printing, looks almost like a contemporary Wunderkammer.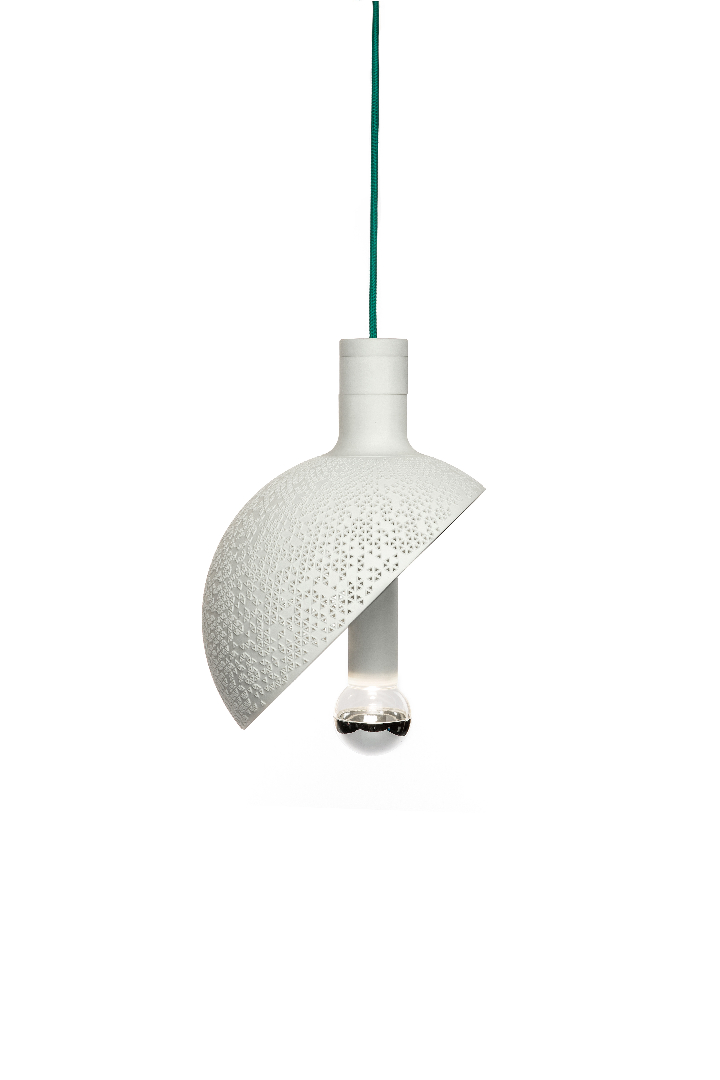 A modern Wunderkammer bright, able to reveal every detail in the details that make up: this, in particular, the distinction of Section created by designer Marco Lafiandra. A lighting body composed of a shaped tubular diffuser, combined with a hemispherical cap with a dotted texture - minimal and, at the same time, with a strong visual impact - represent the basic elements of the project.
The lamp also appears to be characterized by a mirrored metal surface - placed at the end of the cap - which represents the true uniqueness of the object: adjustable as desired, the surface is able to focus unprecedented perspectives of the lighting body, combined with completely "sections" unexpected events of the environment in which Section is located.
In a game with no stop lights and reflections, with unpredictable outcomes and endless variations, the reality as it leaves room for the amazing view, the fantastic and all'immaginifico; as in a "cabinet of curiosities" in miniature, the atmosphere totally contemporary.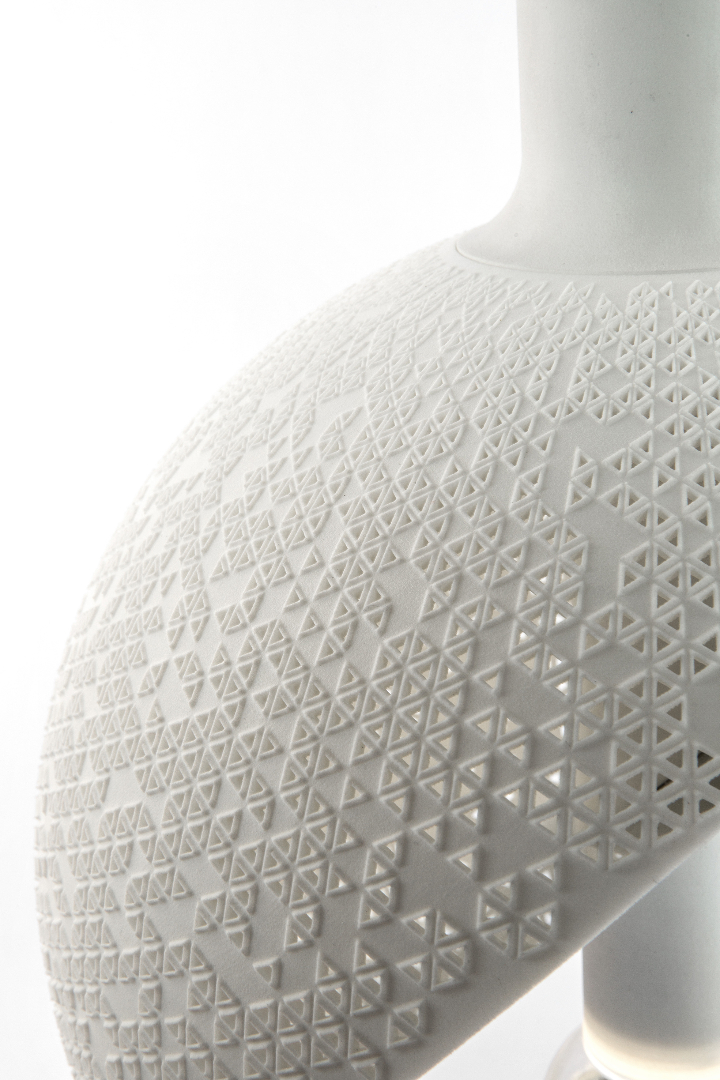 The tubular and the cap of the lamp designed by Marco Lafiandra for .exnovo are made of polyamide - sintered by professional 3D printing and available in the white color variant - the mirrored surface is instead made of stainless steel. Section measures 30,1cm W x 88,9cm H x 25,0cm D and supports max 18W LED light sources.