Elena Bellusci / Boule De Verte it has been modified: 2012-06-02 di
Elena Bellusci, Boule de Verte is a personal home window on green microcosms, of stories and fairy tales to watch, take care and let live.
The project was born from 'idea of ​​wanting to bring a green corner to' internal housing in the city, enclosed in crystal vases these micro-worlds, where we are the spectators and curators of all that occurs within them.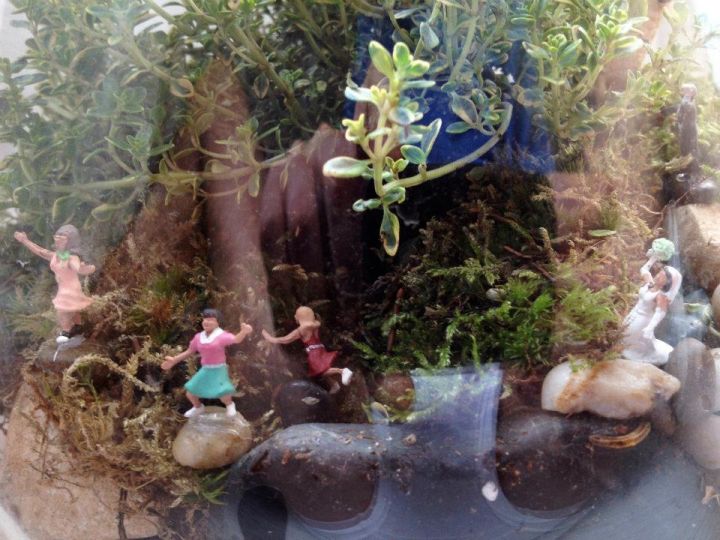 Each pot tells its story, funny, cheerful, unique, in this small garden where the elements are alive, they grow and require our attention, develop instant dictated by the imagination.
Enough 'spray of' water to feed our microcosm, close your eyes and imagine that our characters live and grow with us.