From the refined creativity of Bartoli Design comes the dramatic Drapé Soleil armchair for Laurameroni it has been modified: 2022-12-06 di
From the creativity of Bartoli Design, with a specific focus on craftsmanship, comes the Drapé Soleil armchair for Laurameroni, presented at Salone del Mobile.Milan 2022.
Round, wide and welcoming, theatrical and contemporary, Drapé Soleil dominates the scene with its unmistakable, iconic and refined look.
As with the other products in the Drapé collection - linear and round sofa, bed, pouf and armchairs - this new complement is also characterized by the elegant and abundant drape of the upholstery, the result of a precise and meticulous tailoring that designs its soft shapes and makes each piece unique and unrepeatable, creating a rich and informal aesthetic at the same time.
An armchair capable of communicating emotion and expressing the professionalism of the designers, the craftsmen and the company.
As told by Anna and Paolo of Bartoli Design: "We are organized like a modern Renaissance workshop, a team in which we compare, discuss and everyone brings their own contribution, their creativity and specific skills. This is why we are able to tackle projects by always giving the company we work with first and foremost a voice.
The understanding with Laurameroni has lasted for more than 20 years during which we have expressed, product after product, the artisan skills of the Brianza area, where the company is based.
A theme that we address by creating models, such as the Drapé collection, which are immediately attributable to the specificity of Laurameroni where the use of long-standing processes and the poetics of Bartoli Design, based on essentiality and balance, merge".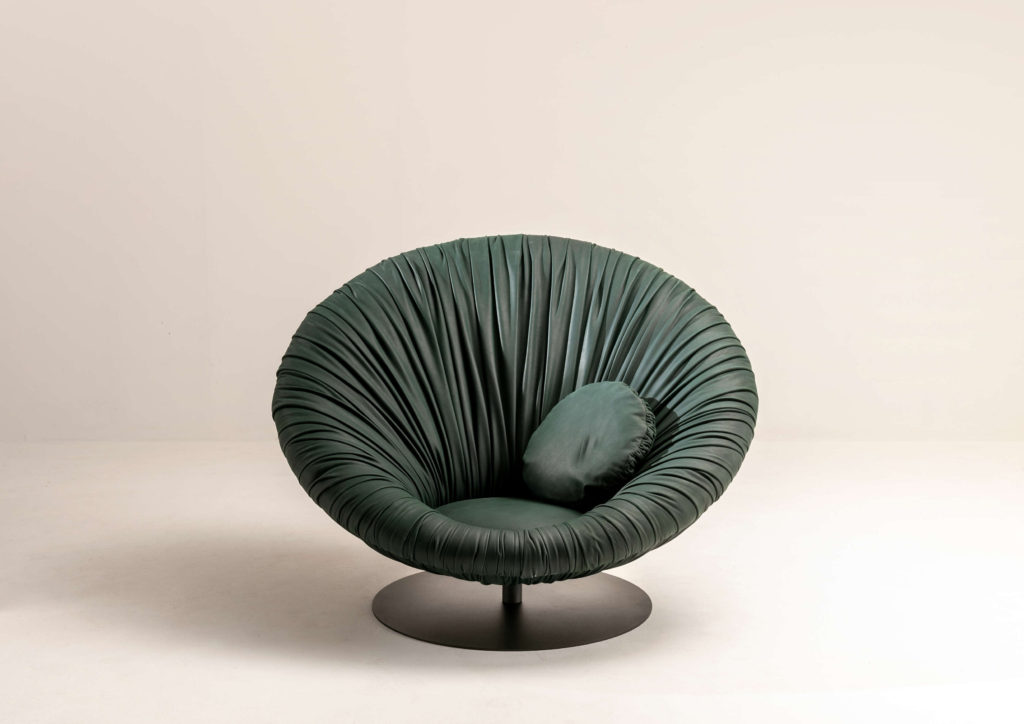 www.bartolidesign.it