Dainelli Studio for Artis Rubinetterie. Boccaccio series 7 it has been modified: 2022-07-23 di
The collaboration between the important architecture firm and the Brescia-based company began with an interesting collection with a metropolitan flavor.
In recent years, Artis has made the transition from a small family business rooted in the Brescia area to far-sighted taps, always ready to broaden its horizons through important collaborations.
The Boccaccio2022 collection was born from the partnership with Dainelli Studio, also strengthened by the initiatives implemented during the Fuorisalone 7. Characterized by a play of sharp angles and cylindrical shapes, the series of mixers evokes a visual effect that is as austere as it is harmonious, presenting itself as an icon of elegance and technical precision. The decisive profile, with a "masculine" aspect, of the design is accentuated by the ribbing: the particular processing that embellishes the lever recalls the details of watches and luxury lighters, giving class and tactile pleasure.
The Boccaccio7 collection now offers a complete range of solutions for the bathroom, which also offers configurations for the washbasin in the high version, for the bidet, for the shower and for the bathtub. It is also customizable through refined finishes, including different types of gold (matt, brushed, brushed pink), and brushed nickel. Conceived for contemporary and metropolitan bathroom environments, the project by the Milanese architecture studio summarizes its continuous search for always new aesthetic and formal solutions, in full synergy with the mission of Artis.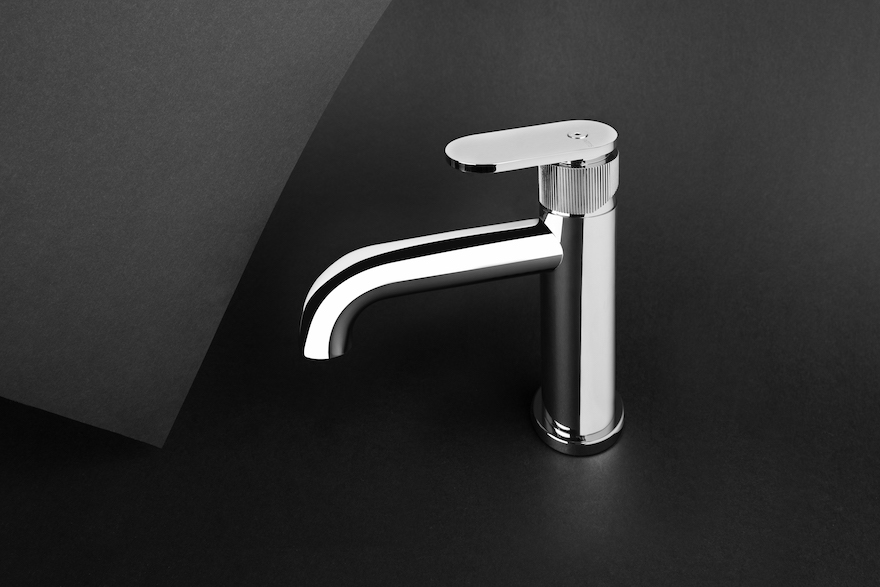 www.artisitaly.com