CONNECTED, a session public interactive, design Claudio Cammarata it has been modified: ‭2015-02-11 di
CONNECTED is a project born during the VII edition of Rethinking The Product by the creativity of the designer Claudio Cammarata.
An interactive public session integrated with technological elements such as wireless charging, light panels for reading, for the blind panels, loudspeakers.
An intelligent system that adapts to the needs of the space in which it is inserted, making the communication experience more effective and immersive. An urban island tailored to the Smart City, on which to lean, interact, dialogue, navigate.
Connected is a place of rest and encounter, information and dissemination point. Complemented by a wireless charging system and a solar panel (photovoltaic) that allows recharging of mobile phones and tablets, the 2 loudspeakers and a music stand with tactile maps in relief and colored that depict the history of the place in which it is inserted and with a lighting system along the sides.
Connected is a tool for understanding urban spaces and for using the environment in which it is located and an interactive link between the user and the surrounding environment at all hours of the day and night. At night the luminous line that defines it draws and signals the space. The structure is made of iron modeled with the laser cutting technique, the covering is in aluminum foil.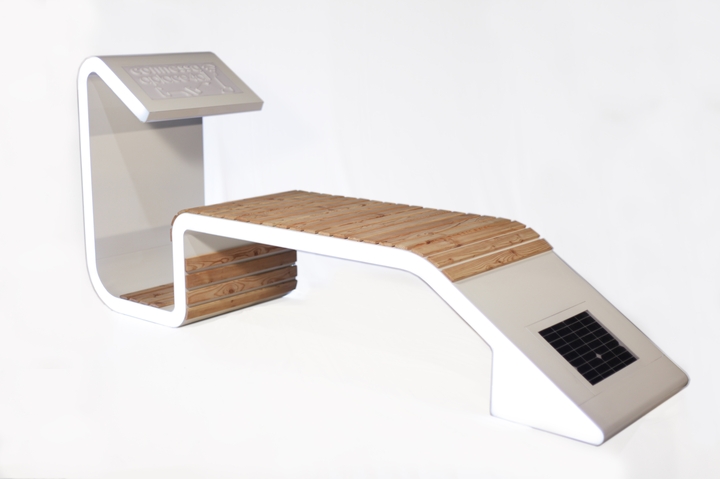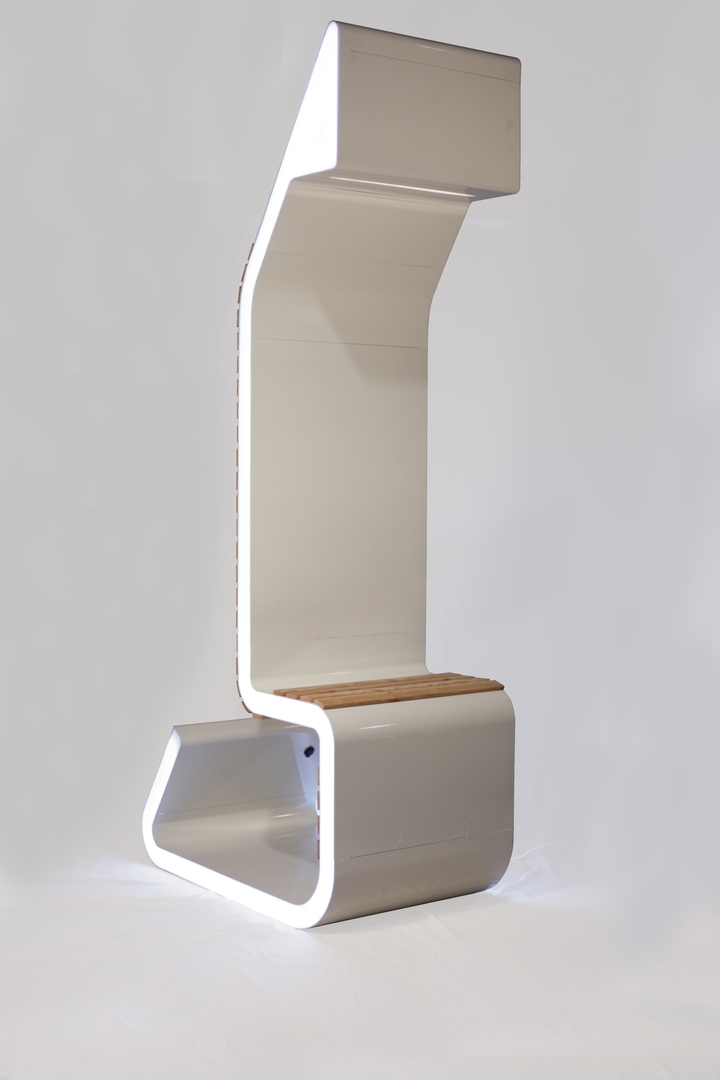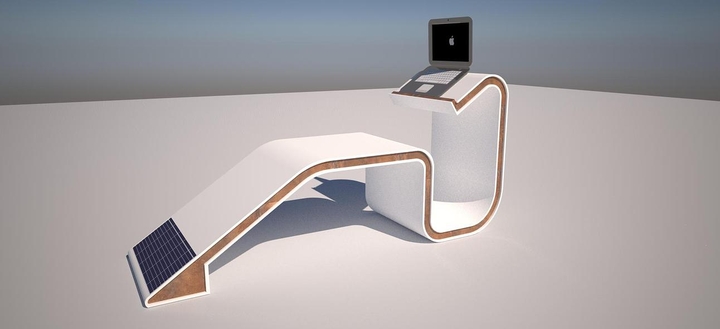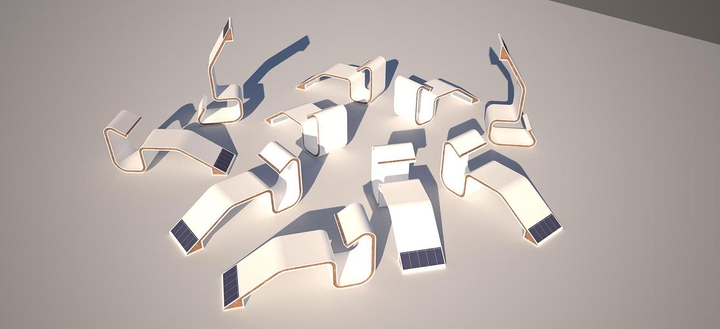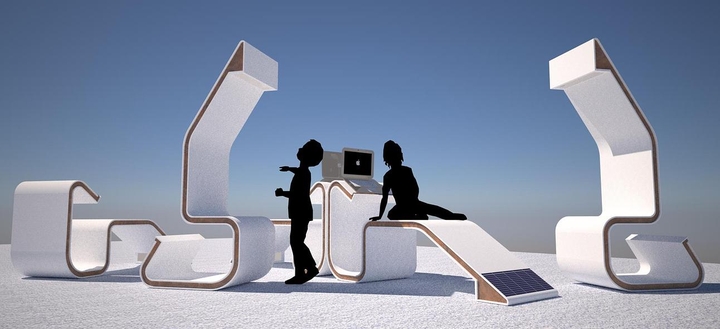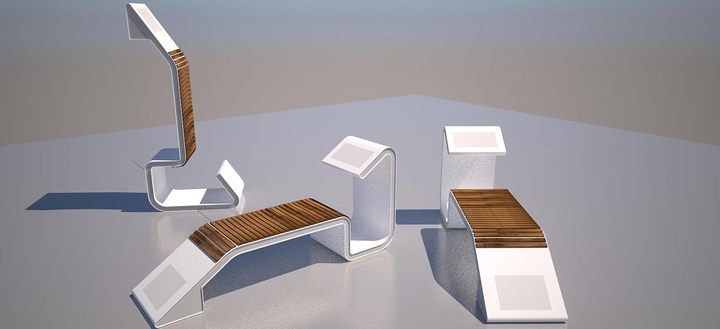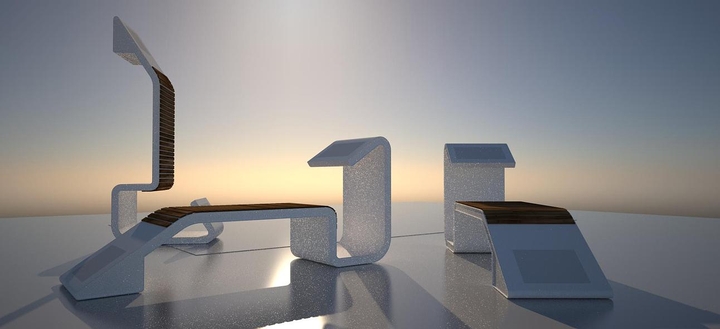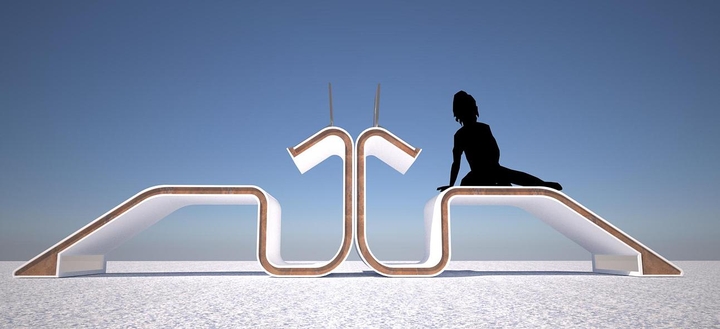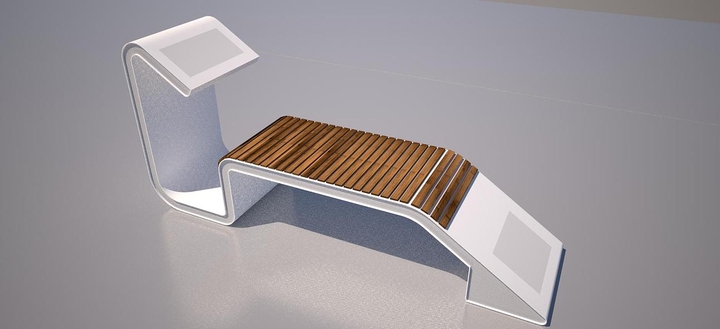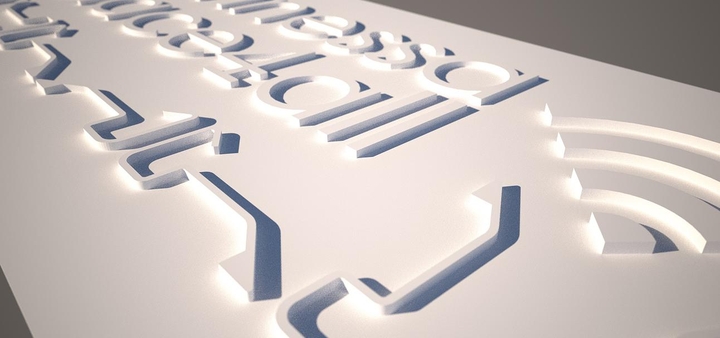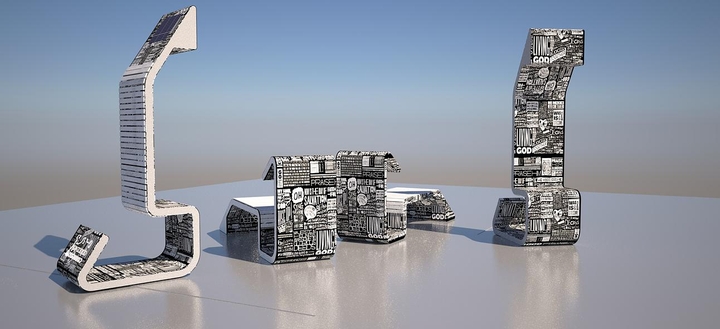 More information here