CODE - collective design / CASUAL, flower vase it has been modified: 2012-11-13 di
CASUAL is the flower vase in borosilicate glass blown lamp designed by Leonardo Rossano collective CODE
Codice is the idea around which a group of designers want to self-produce furnishing accessories, to express a design that renews the form-function relationship in a conscious and attentive way to materials and shapes.
Codice integrates different personalities, but united in the intent to communicate - outside of market logic - a vision of today's design.
Casual is a flower holder inspired by the expressive potential of blown glass whose peculiarities it enhances. Conceived for the self-production of the Codice group, it is made by skilled craftsmen. Characterized by organic and fluid shapes that crystallize in the purity of glass.
From furniture and products designed for several Italian and foreign companies, Leonardo Rossano, presenting novelties also at the Salone del Mobile in Milan 2012, engages in the design of objects with hand-crafted, shaping a material millennial through contemporary forms.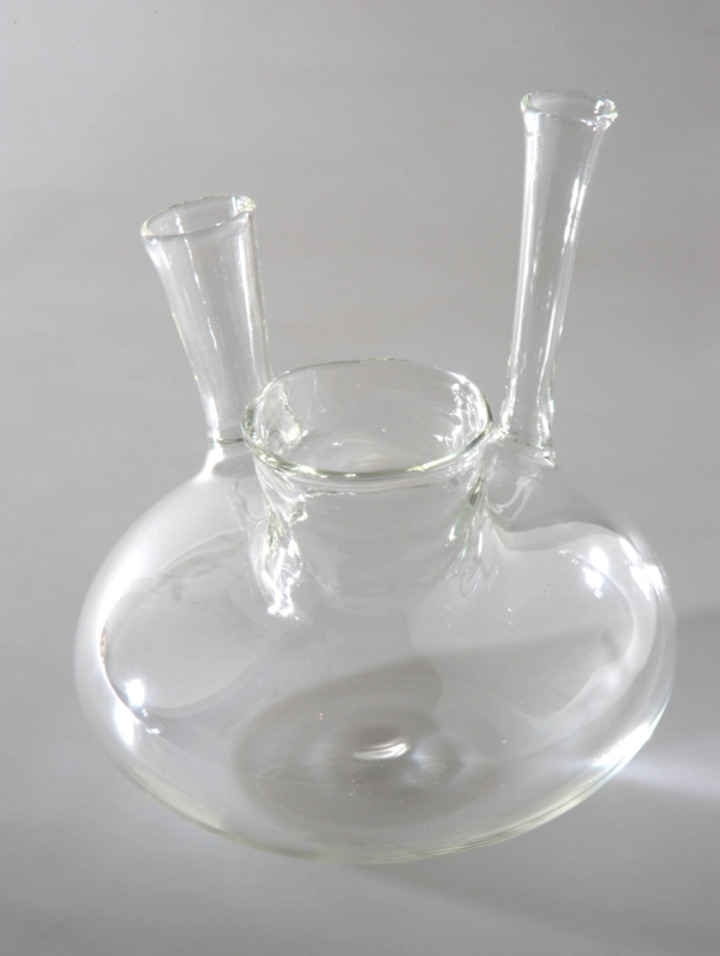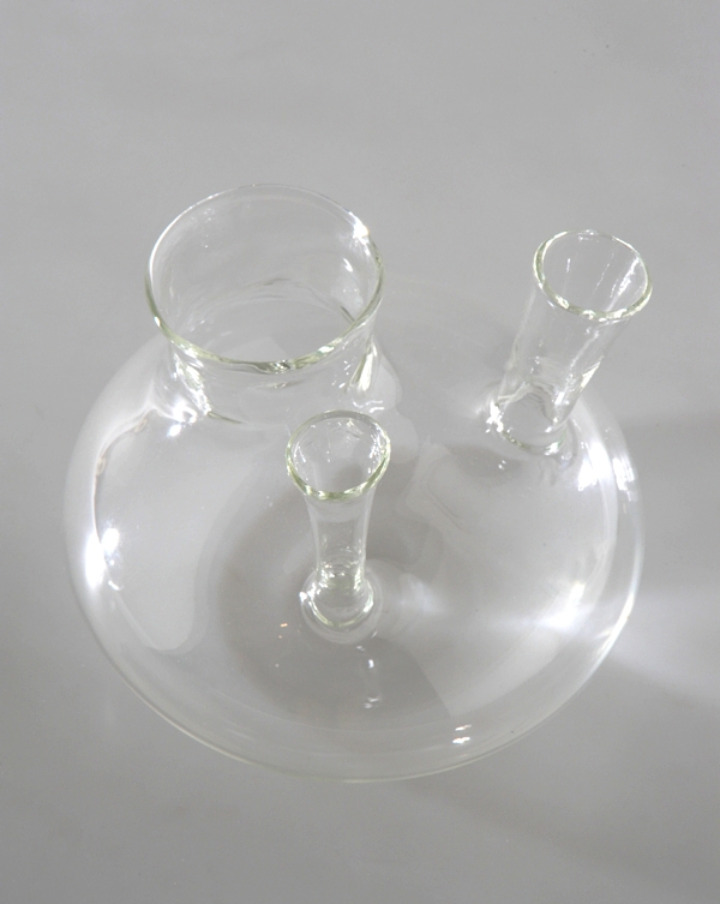 for more information: www.codicedesign.it