CANDY: the ecological chair for children that stimulates creativity designed by Enrico Azzimonti it has been modified: 2023-05-27 di
CANDY is a children's chair with a design inspired by nature and made with ecological materials. Designed to stimulate creativity and sensory interactions, CANDY allows children to actively participate in the assembly and use of the chair.
The concept was inspired by the observation of natural elements and their shapes shaped by nature itself over time. Candy is based on a conscious life principle that respects the environment around us and is dedicated to children, tactile language and sensory interactions. Candy is designed through combinable elements that encourage children to actively use their hands in all stages of interaction: from assembling the product's components together with their parents, to using its textile accessories or storage unit.
The curved shape of the seat has an iconic design that allows children to play safely and stimulates their creativity. Under the removable cover, the chair is suitable as a container for small objects or toys, in a perspective of extreme versatility and freedom of use. The cover can be made of recyclable plastic like the shell or a padded cushion with recyclable technical fabrics in different colours.
The backrest, made of beech, is fixed using a wooden screwdriver designed to be easily used by children, as well as the wooden screws for assembling the backrest. CANDY is made of FSC certified wood, recyclable plastic polymers and ecological fabrics, respecting raw materials and the environment.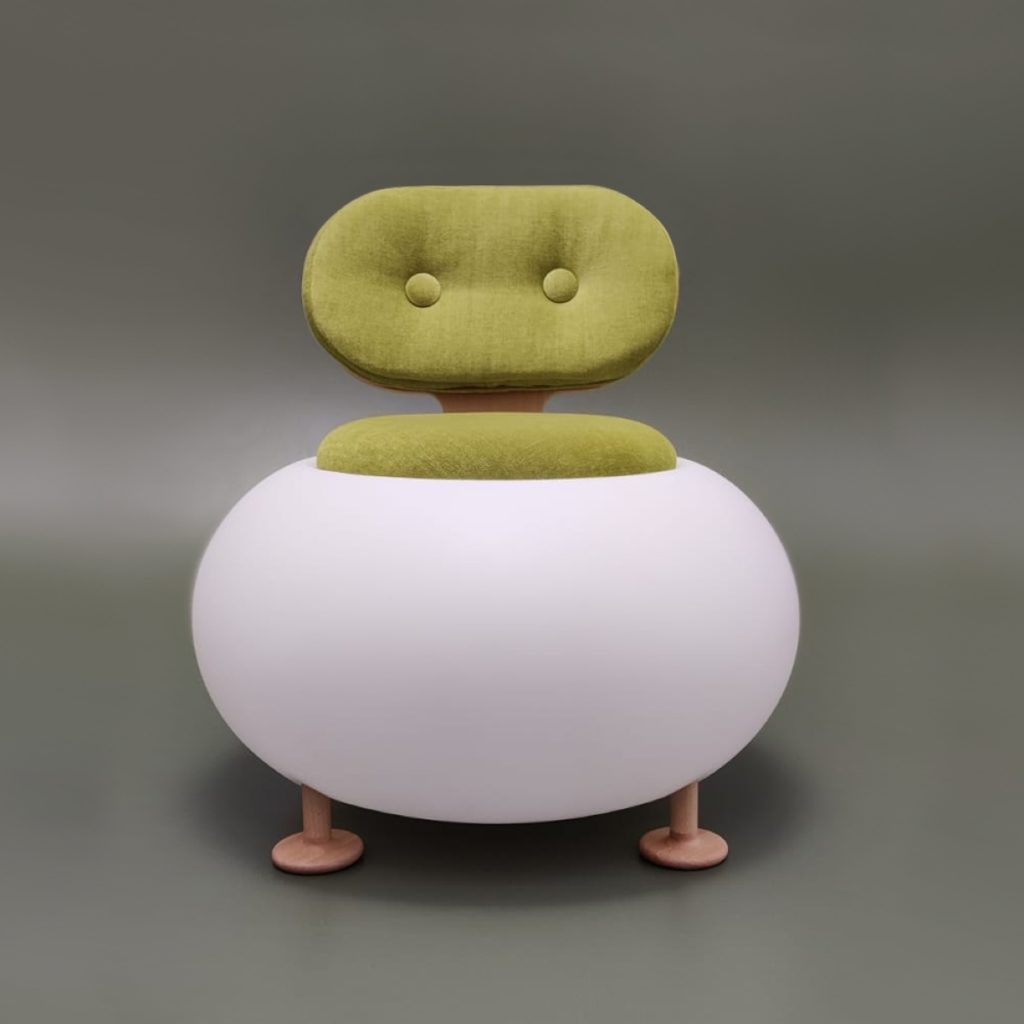 project info
Company/Firm: ANFA
Designer: Henry Azzimonti
Web URL: view