Volkswagen Camper 1965? Tent Camper solution it has been modified: 2014-05-19 di
You adore the Volkswagen Camper, you have dreamed for years to drive it, to buy it, to travel with it ...
some of you may already have realized the dream, for those who do not have the possibility… here is the solution an original Volkswagen Camper Tent.
Imagine mounting it in the middle of a music festival. This pop-up tent is incredibly easy to set up - the tent does all the work for you.
Available in many colors - and even in children's sizes in pink and blue! The adult size has two internal rooms - separated by a zipped wall - and can comfortably accommodate four people. It is very spacious inside.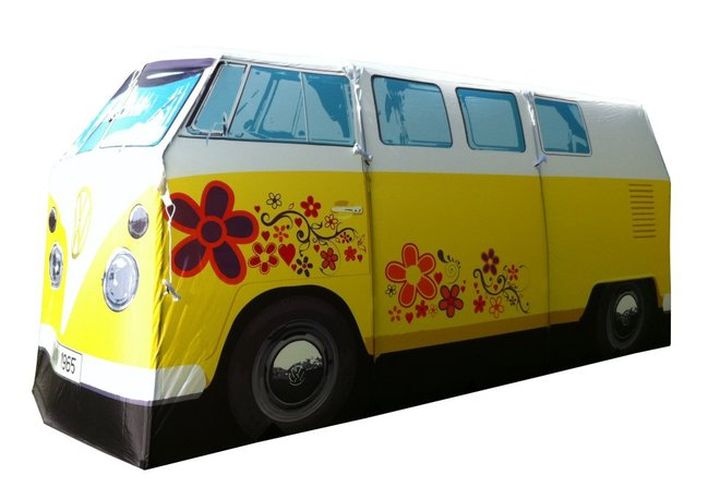 Buying such an item is buying a time machine and a tent - in one!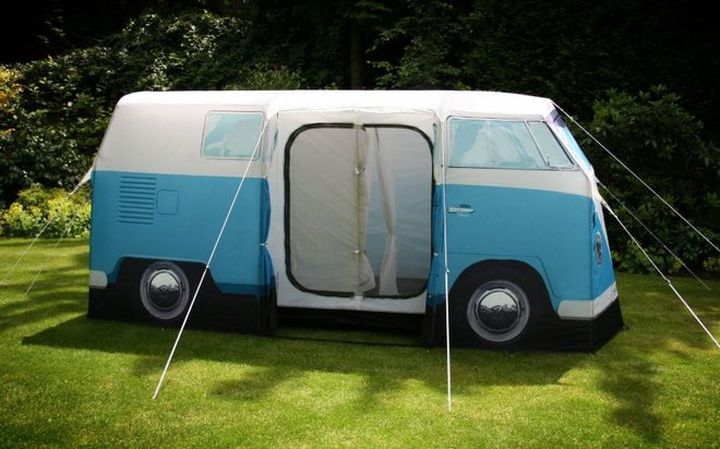 More information about: www.firebox.com