Brando & Co / DAILY-review at Milan Design Week 2011 it has been modified: 2011-04-09 di
DAILY-review by Francesca Bonfrate and Daria Casciani presents, on the occasion of Design week 2011, within the DESIGN IN VETRINA event promoted by DDN, BRANDO & Co
Woven with colored ropes, Brando & Co is an archetypal armchair that supports bedside cushions made with simple and natural materials, inspired by ancient traditions.
Brando & Co is an experiential armchair that inspires spontaneously pleasant gestures and sensations: touch, caress, hide, hold and pamper yourself, discover new ways of furnishing and feel good.Minimalist and colorful, Brando expresses itself through traditional languages ​​and through skilful hand-made works such as intertwining ribbons and sewing stitches.The cushions accompany Brando and are characterized by special ecological padding for comfort and well-being: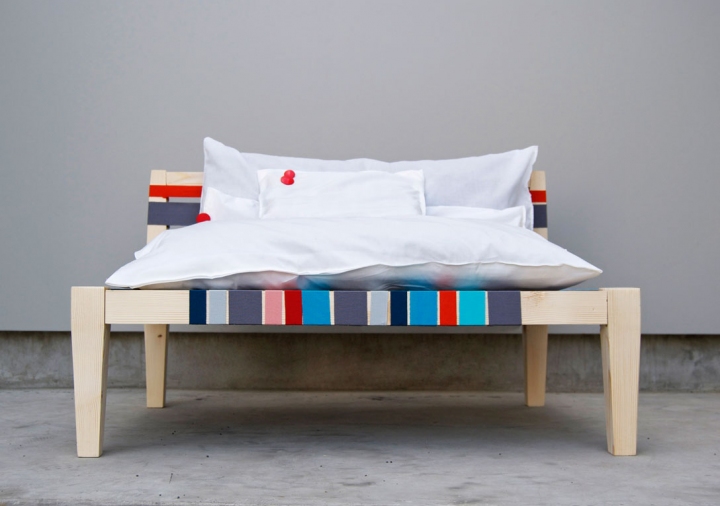 CO1 is a pillow stuffed with cherry pits that supports the head, massaging and offrecalore or cool in your hands, thanks to a special pocket. The cherry stones have chevariano properties depending on temperature: heated on a radiator for about 10 minutes, Alung retain the heat, cooled in the freezer, used to refresh or relieve the pain of bumps and bruises;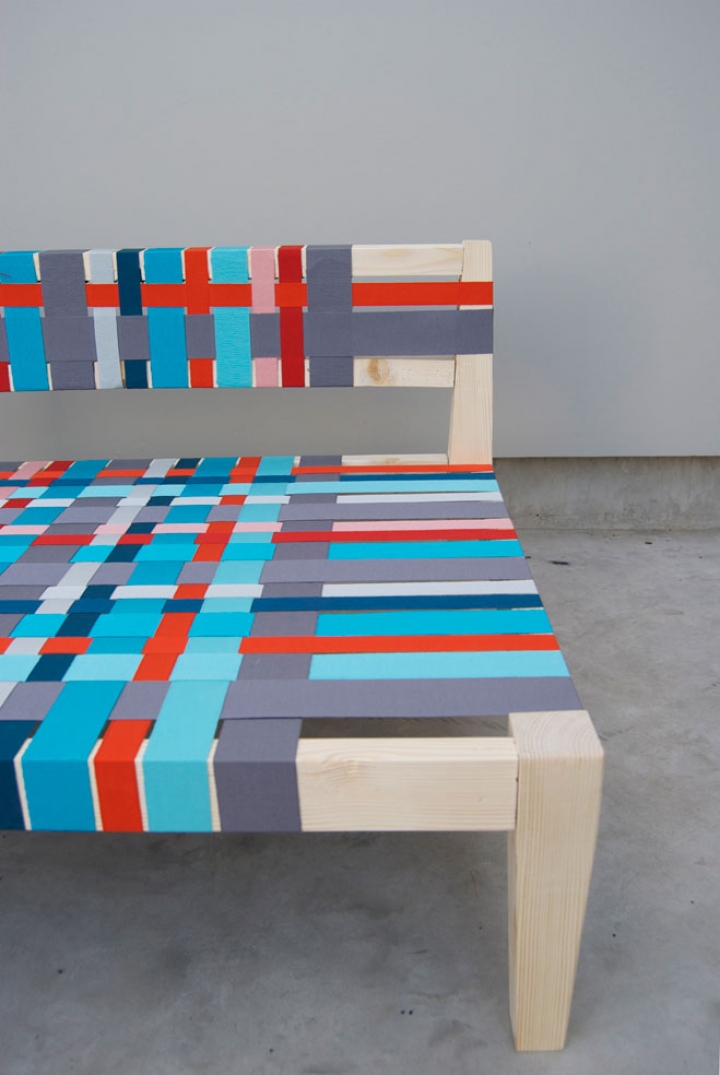 CO2 uses the same principle of the accumulation of the temperature of the seeds to keep you warm or alfreddo the cervical area, relieving stress and muscle tension wearing a elegantecolletto relaxing;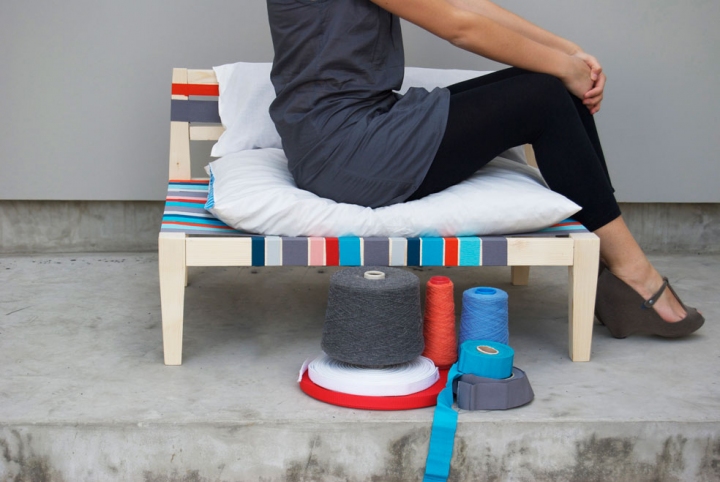 CO3 is a pillow stuffed with wisps of hay for the comfort of the back and the welfare of vierespiratorie. Releasing fragrances and aromas of the mountains, the warm hay has relaxing, cleansing, stimulating and draining.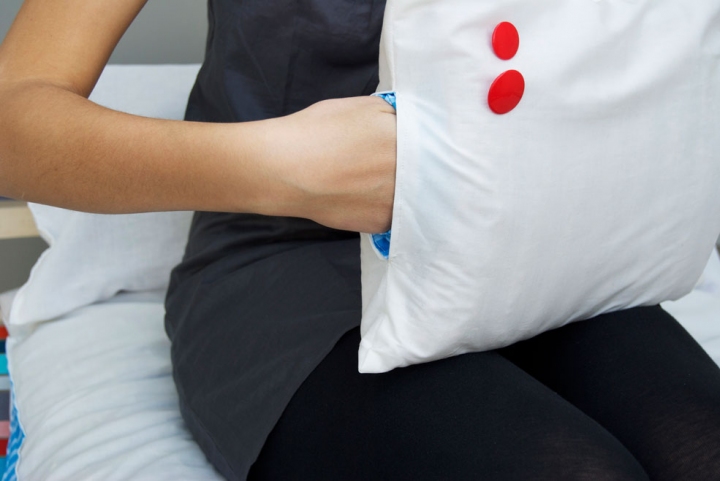 CO4, full of hay relaxing, hides a secret pocket that protects and repairs daglisguardi prying objects, trinkets and all the things that you would want to get rid of.