Beam Table / Luis Alberto Arrivillaga it has been modified: 2012-02-13 di
Beam Table, Is the new name of the table used for the commercial launch planned by Luis Alberto Arrivillaga for MDFitaly and that last year won the "Cristalplant + MDFitaly design contest".
A rectangular table with great visual impact characterized by the rounded corners of the plan that are combined with solid wood legs. The top is made of matt white Cristalplant® with solid wood legs with a rounded trapezoidal section and tapering available with teak finish, oak and wenge-stained oak.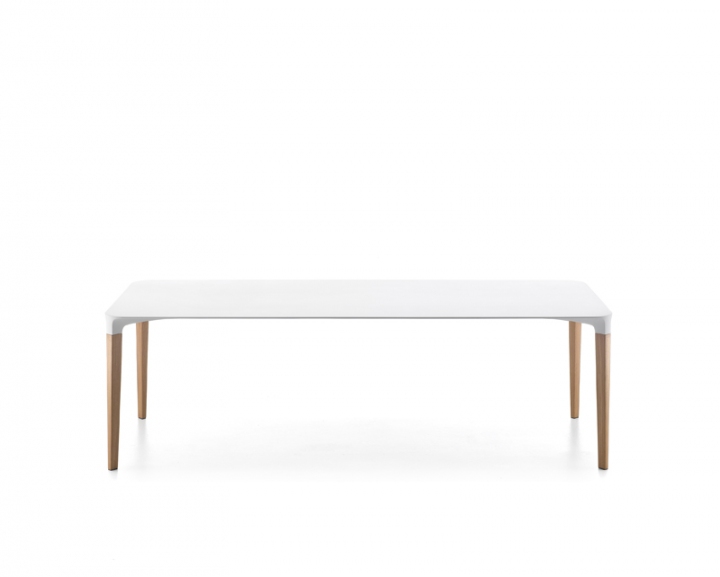 Born in Guatemala in 1980, Luis A. Arrivillaga studied Mechanical Engineering at the Rafael Landivar University and graduated in 2005. Soon after he moved to Milan in search of new goals and results. He attends the Master in product and interior design where he has the opportunity to collaborate with some prestigious brands such as Centro Stile Alfa Romeo, Alias, Serralunga. Etc. During 2006 and 2008, he enrolled in various laboratories such as Hi-tec / Low-tec for Microsoft, followed by Matali Crasset, and Nutella followed by Odoardo Fioravanti.
Beam Table is currently available at any MDFitaly