Bang & Olufsen BeoPlay A3 / let your iPad make itself heard it has been modified: 2012-05-16 di
Bang & Olufsen is a Danish company that has been producing high-tech audio-video systems with an absolutely unique design for over 80 years. The new BeoPlay A3 sound system adds a stunning soundscape to the iPad experience by synchronizing with the iPad itself to keep you updated every time you move with great sound every time.
The deceptively simple design of BeoPlay A3, by Danish designer Steffen Schmelling, elegantly hides everything you don't need to worry about behind a black frame cut out of aluminum. After inserting the iPad, BeoPlay A3 is ready to show you the great audio definition and stereo separation if you decide to take it with you.
BeoPlay A3 is a multifaceted device that allows you to take advantage of all the portability options of the iPad. It is lightweight and can be used sitting or lying down, the rounded edges are beautiful to see and handle. Leaning on a table, it allows you to switch between the horizontal position for replying to emails and the vertical position for scrolling through playlists.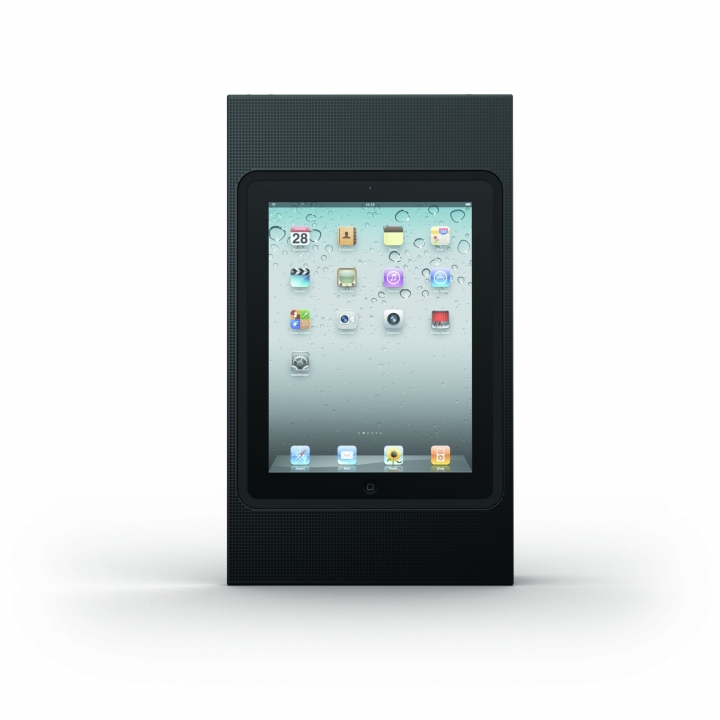 By placing BeoPlay A3 on a table or desk, the iPad turns into a theater for watching videos alone or with friends or sharing a multimedia presentation with a colleague.
With BeoPlay A3, Bang & Olufsen introduces Adaptive Stereo Orientation ™ which recognizes broadcast programs and selects which of the four BeoPlay A3 speakers to activate to provide the best listening experience based on how the iPad is being used at any given time .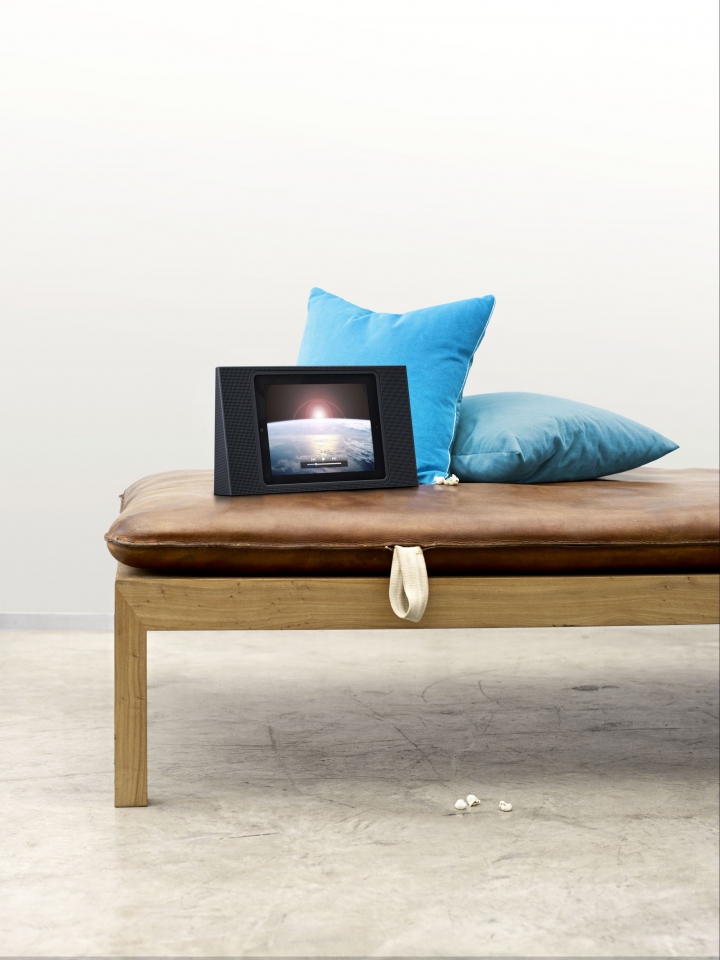 Weighing only 1,5 kg, BeoPlay A3 was designed to make music mobile. The battery is able to maintain tuning for five hours and is self-charging when the iPad is connected to the mains.
BeoPlay A3 is available in black for € 549 at selected partner Bang & Olufsen stores or in the online store B&O PLAY from the end of May 2012.