Bang & Olufsen / B&O PLAY V1: Furnishing with a TV is even easier it has been modified: 2012-05-17 di
B&O PLAY launches its first television, BeoPlay V1 to give space to unprecedented positioning options and leave you free to decide where and how the flat screen can become part of your life. The design is linear, the image exceeds all expectations and the audio is surprisingly authentic.
Who says that a flat screen TV has to influence the choice of the positioning of the other elements in the room?
Bang & Olufsen's B&O PLAY launches BeoPlay V1, its first television, designed to offer flexible placement possibilities, stunning sound and excellent picture quality. BeoPlay V1 disengages the viewing experience from the wall, allowing you to control your spaces. Its appearance is minimalist, almost industrial in terms of form, function and choice of materials.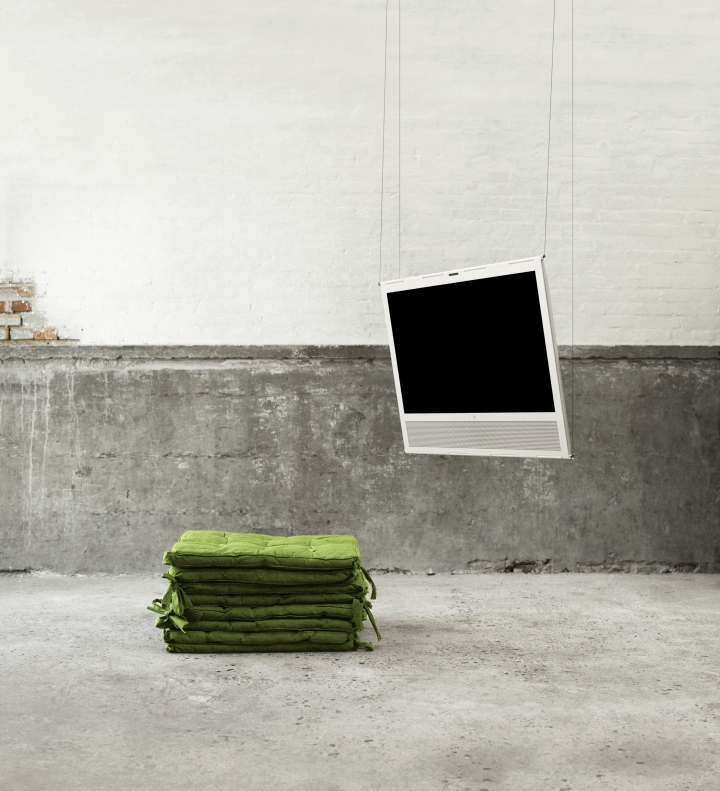 Various positioning possibilities ...
Designed by Anders Hermansen, BeoPlay V1 has its roots in the essential style of industrial aesthetics and Scandinavian craftsmanship. The pulverized steel cabinet and soft to the touch, combines clean lines with a high-level metal workmanship. The speaker grille is molded under the screen, directly into the cabinet, and the stainless steel stands connect simply and unobtrusively to the four corners.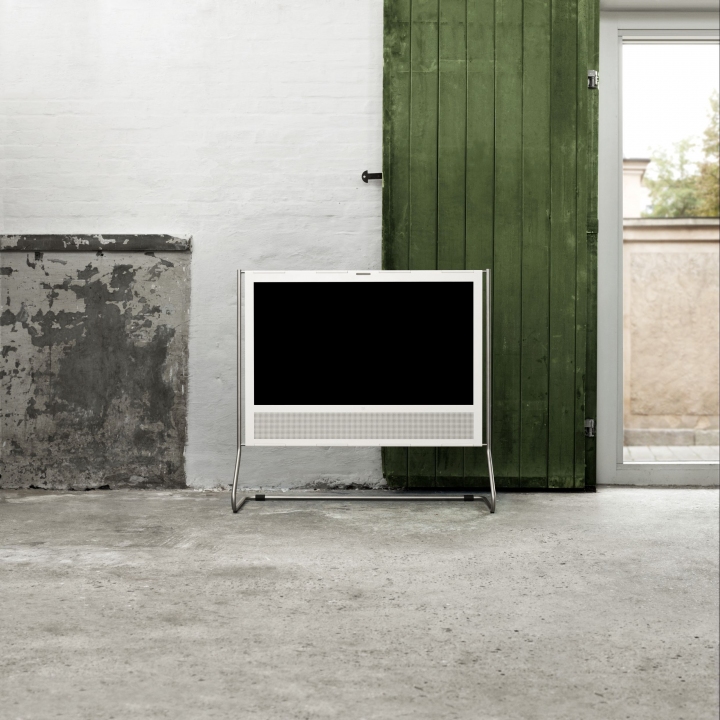 ... Simply an aesthetic pleasure
With the LED screen, a powerful video system, ICEpower Class D amplifiers and easy connectivity, BeoPlay V1 has all the features to deliver the best listening and viewing experience anywhere. The compact design of the audio system is able to match many surround systems with external speakers, subwoofers, cables and amplifiers which add to the flexibility of BeoPlay V1.
Living with BeoPlay V1, true to the Bang & Olufsen tradition, is as easy as falling in love with it. BeoPlay V1 has several built-in connectivity options. You can change the fabric of the diffuser under the printed grille to add a touch of your own color to choose from between red, yellow, green, silver and dark gray. The dedicated remote not only makes it easy to set up and move from one channel to another, but it can also manage third-party devices such as DVD players and digital recording devices, so you can control everything from a single location. BeoPlay V1 is naturally compatible with Apple TV2 and has a space for the 'set top' device inside the rear of the TV cabinet, hidden but always accessible.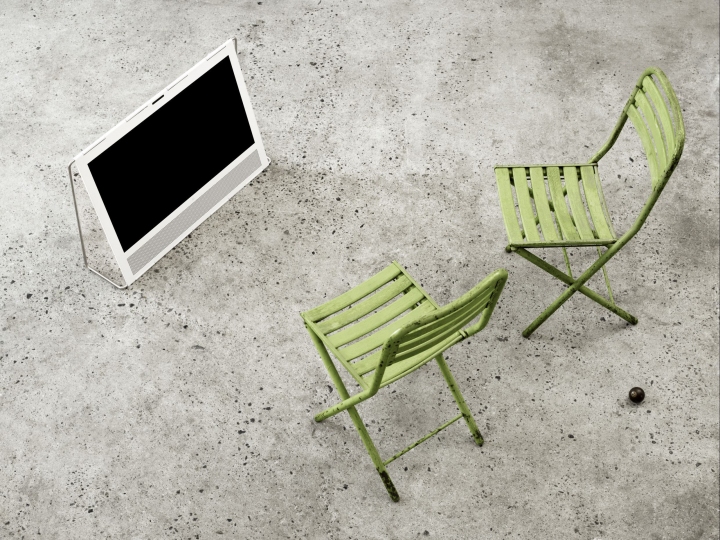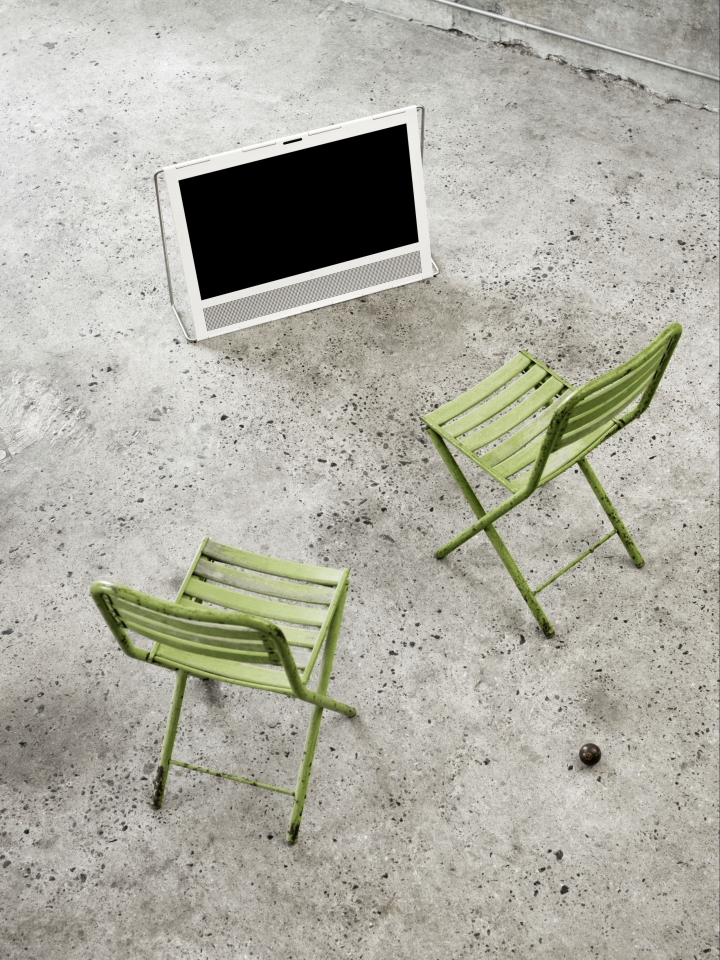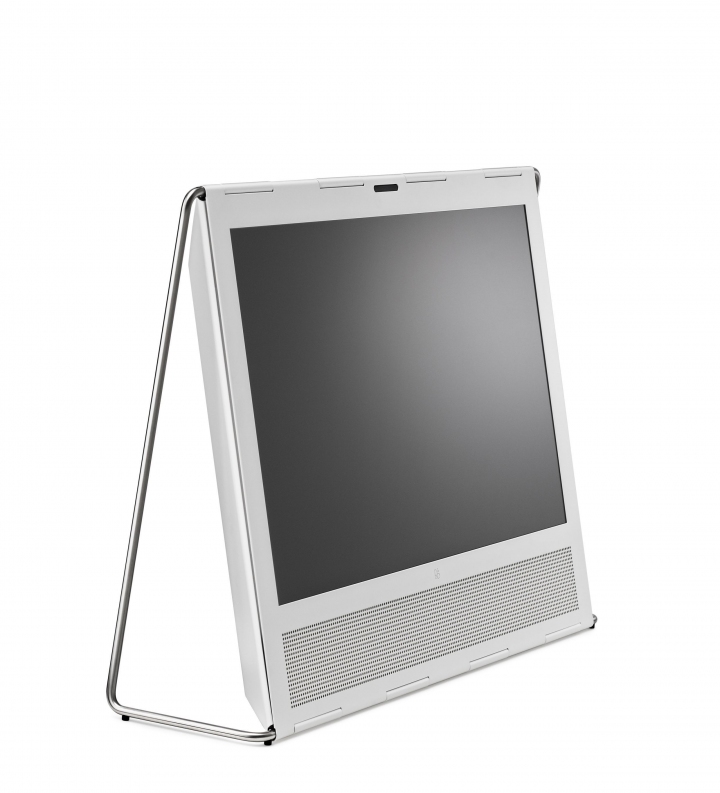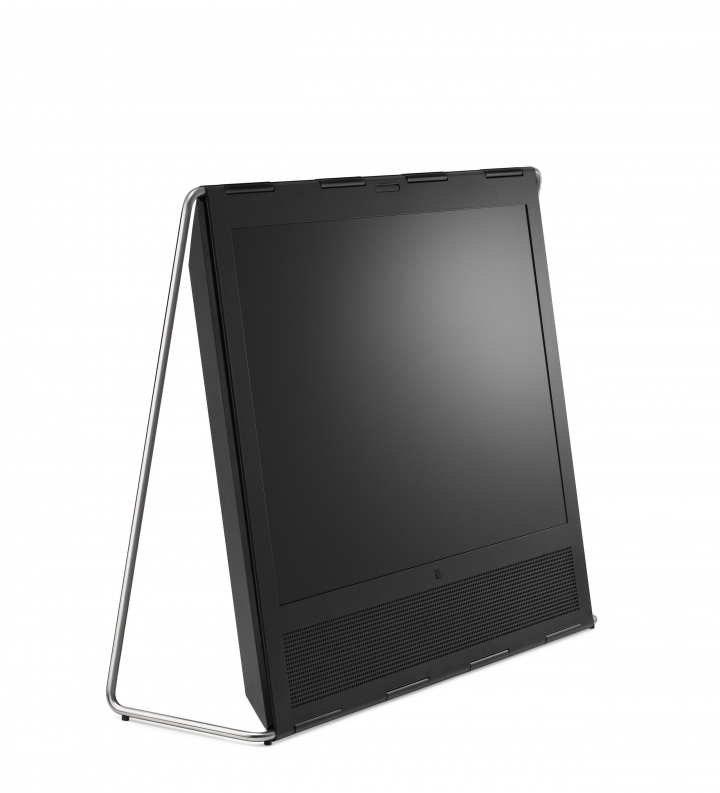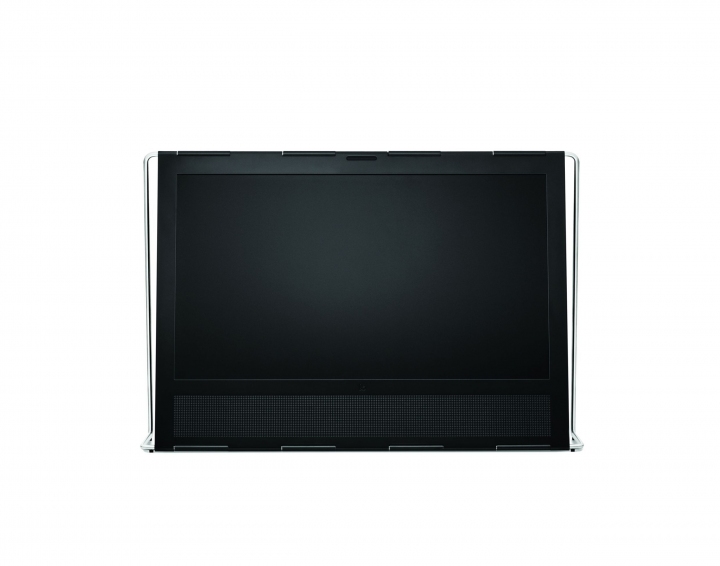 BeoPlay V1 is available in 32 "and 40" formats, in white or black. Prices starting from EUR 2.399. Available exclusively in Bang & Olufsen stores in Europe from 2 May 2012 and worldwide from 1 June 2012.
More information here