AUGE21 / Kitchen and parametric design it has been modified: 2013-05-15 di
The installation Parametric Design di AUGE21 tells a growing tendency also in the furniture industry, the evolution of the product tailor-made (bespoke tailoring). An exhibition that brings together a series of projects designed to explain the concept of transposition of the design, an opportunity to make known to industry insiders, architects and designers, the potential of the product parametric.
In the furniture industry notice the switch from one type of standardized production to a personalized production, differentiated elements potentially unique; is a new approach to design and production through the introduction of the concept of variation and differentiation changes the system design-manufacturing.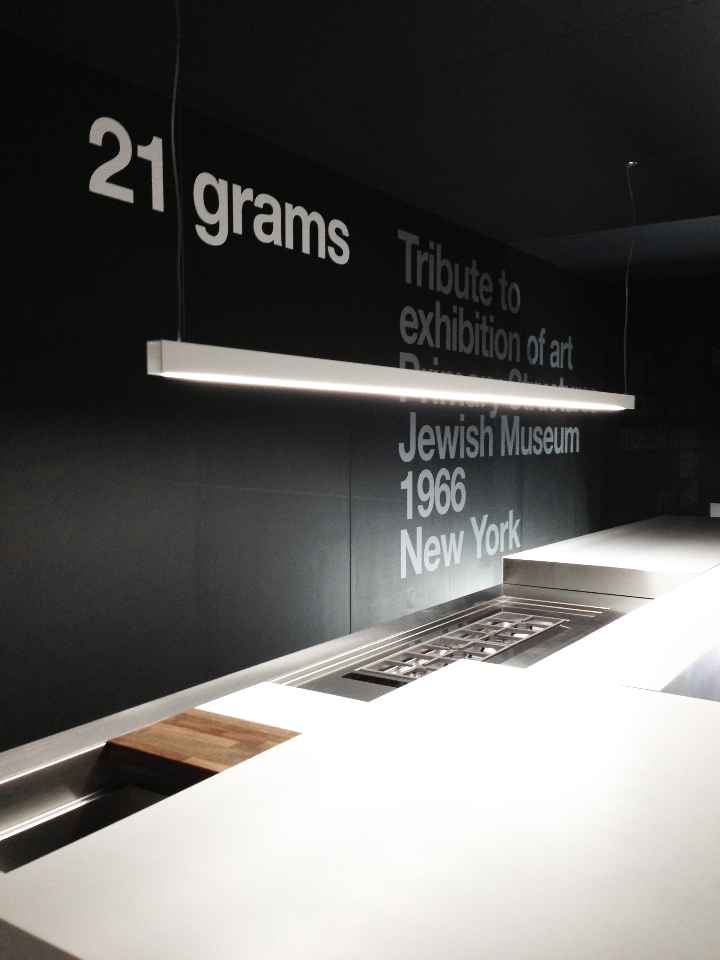 AUGE21_parametric design provides an opportunity to stimulate a design mentality that starts from a model that finally takes into account the specificities of a country like 'Italy, where the variety is our main feature and distinguish ourselves will never be a quantity numerically high, but very, very specific and of the highest quality.
AUGE21 is the first company structured on the transversal application of the concept of parameterization, its system constitutes a totally integrated parametric solution of design and production: the installation of the 21grammi product, an almost sculptural work positioned in the center of the room, is the plastic representation.