Area Declic, Milan Design Week 2012 it has been modified: 2012-04-15 di
A new image of internationality and the insignia of the contract: this proposal Area Declic for the 2012 Salone Internazionale del Mobile focused on a photo of New York to underline the international significance of the company's products. In this frame some news will be previewed.
California, design Mino Bressan / Thesia Projects
Relax: this spirit is born the series CALIFORNIA, to put around a swimming pool, indoor or outdoor, or in the garden, but also at home - especially the rocking chair, why not?
Sunbed and Rocking chair are in technical mesh fabric stretched over the metal structure. The proposed colors are white or black, as for the Flora cockpit chair, presented last year and designed by the same studio. Here is what Mino Bressan and Donatella Santangelo from Thesia Progetti say about their creations: "We tried to design objects with a life cycle that does not lead them to the end of their existence in an incinerator but rather in a simplified system of reuse of their components. Flora and California are linked to a few constitutive and disassemblable elements: a metal frame painted with biocompatible paints and a totally biodegradable upholstery fabric. The mesh itself is a reusable element thus obtaining the reduction of composite materials and the simplification of the construction system. "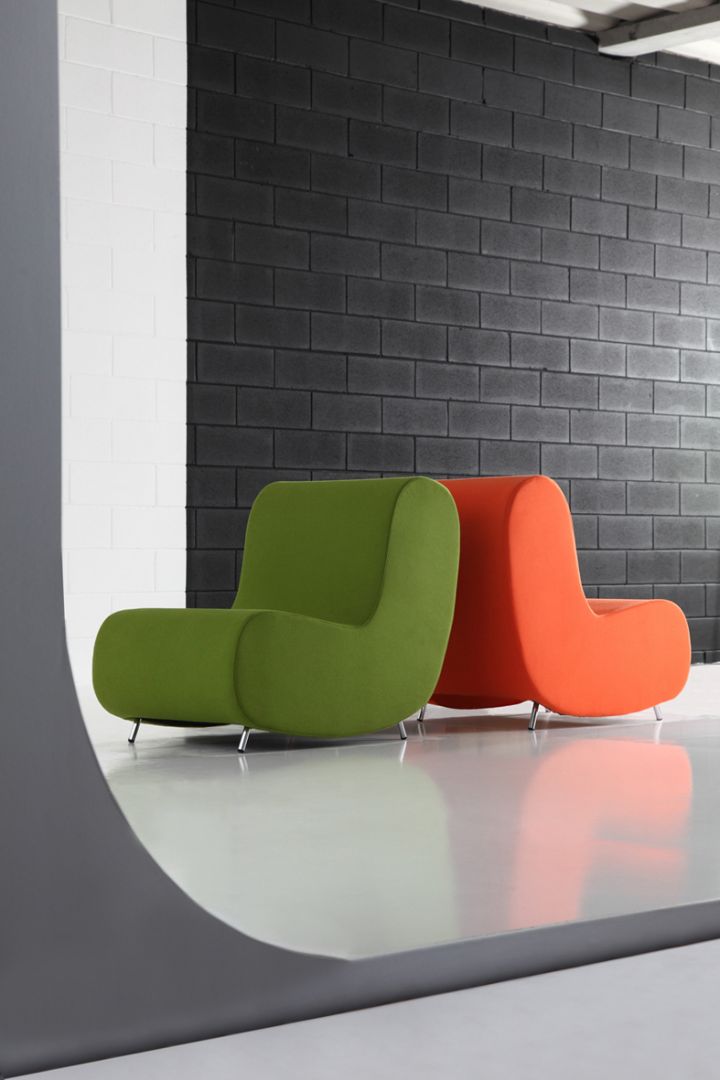 Simple, design Giulio Cianfarra
Lounge literally means living room, but it is also that background music that you listen to while having a drink between a chat and another. In many places there is an area furnished with soft seats on which to "loiter" (from the English verb to lounge on). SIMPLE is "simply" functional: a module that allows you to compose an infinite sofa and, at the same time, be a comfortable armchair, rocking on occasion or equipped with a footrest.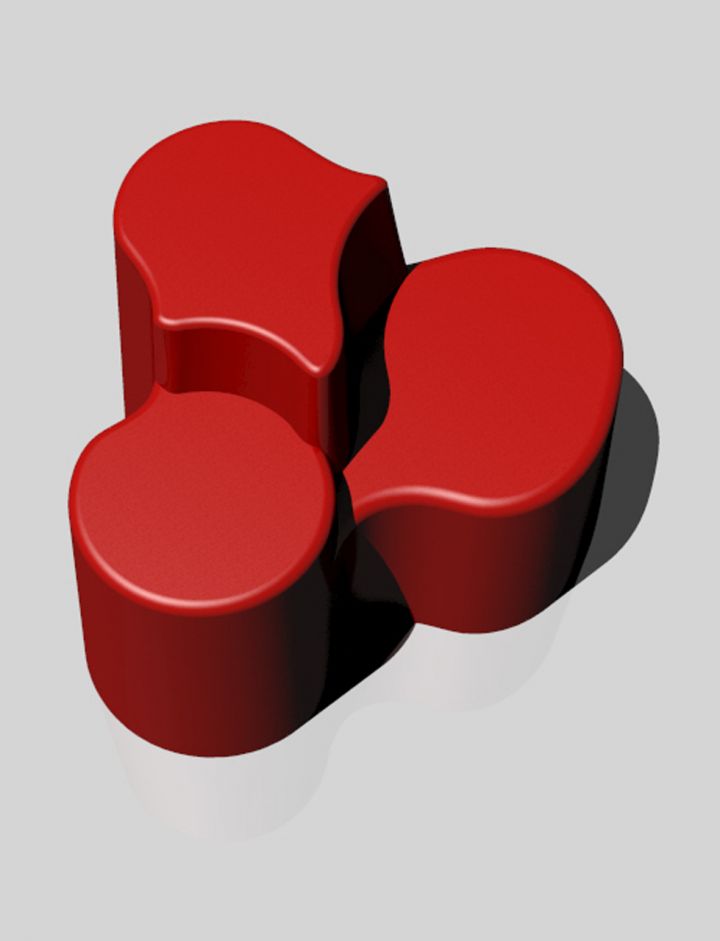 Island, Area Declic Design
ISLAND presents a new technology: it is a multifunctional monobloc made of painted polyurethane, resistant to rain, snow, sun. Above all, it is soft. The appearance is that of seats made by rotational molding, but offers unprecedented comfort. The shape is also unusual - a colorful island at three heights, to seat adults, old people and children. We imagine it in the transit areas, very colorful, having fun in those places that are not places but connections between places, preferential lanes whose purpose is to connect. Airports, stations, shopping centers: ISLAND invites you to stop but is made to withstand the wear and tear of time and use.