Transmitter Design Competition it has been modified: 2019-08-23 di
New product design contest on Desall.com: AUTEC and Desall invite you to design a new wireless portable remote control for controlling hydraulic machinery and cranes.
AUTEC is looking for a new wireless portable remote control that can be used with just one hand, for the control and movement of various self-propelled machines, hydraulic cranes from trucks or similar lifting equipment, used in worksite areas by operators specialized.
For more information: https://bit.ly/TransmitterDesign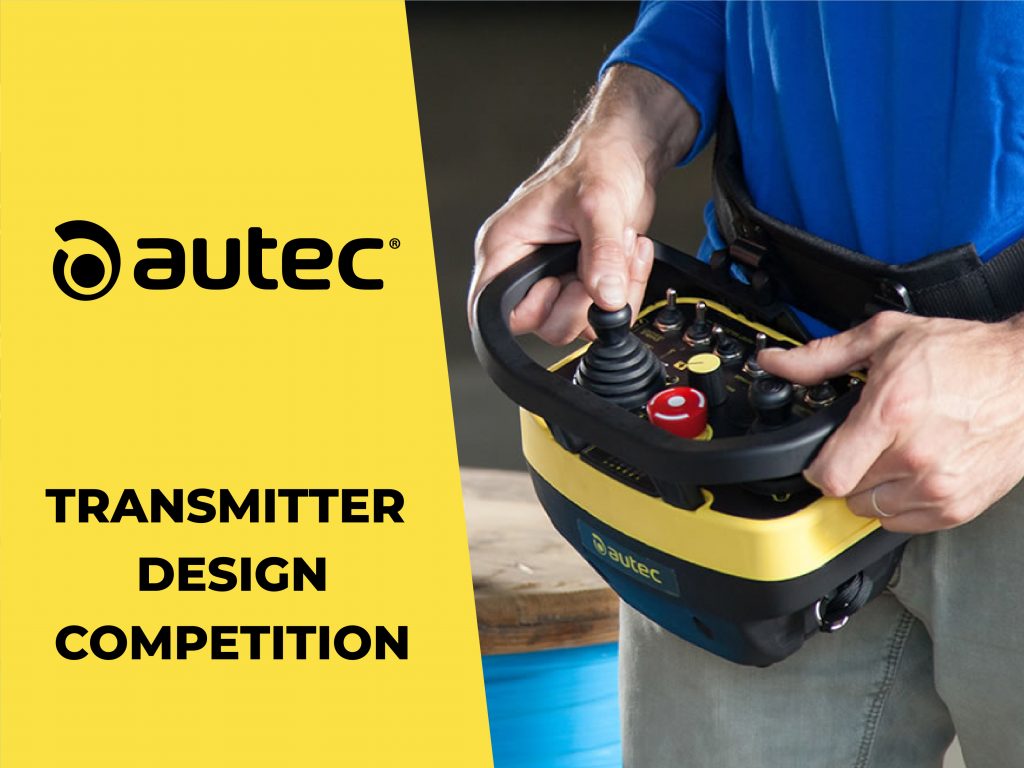 Calendar
Upload phase: 30 May 2019 - 10 September 2019 (1.59 PM UTC)
Customer rating: from 10 September 2019
Winning announcement: approximately by the end of November 2019
Total Awards
5000€
Participation in the contest is free and open to all creatives (of equal or greater age to the 18 years).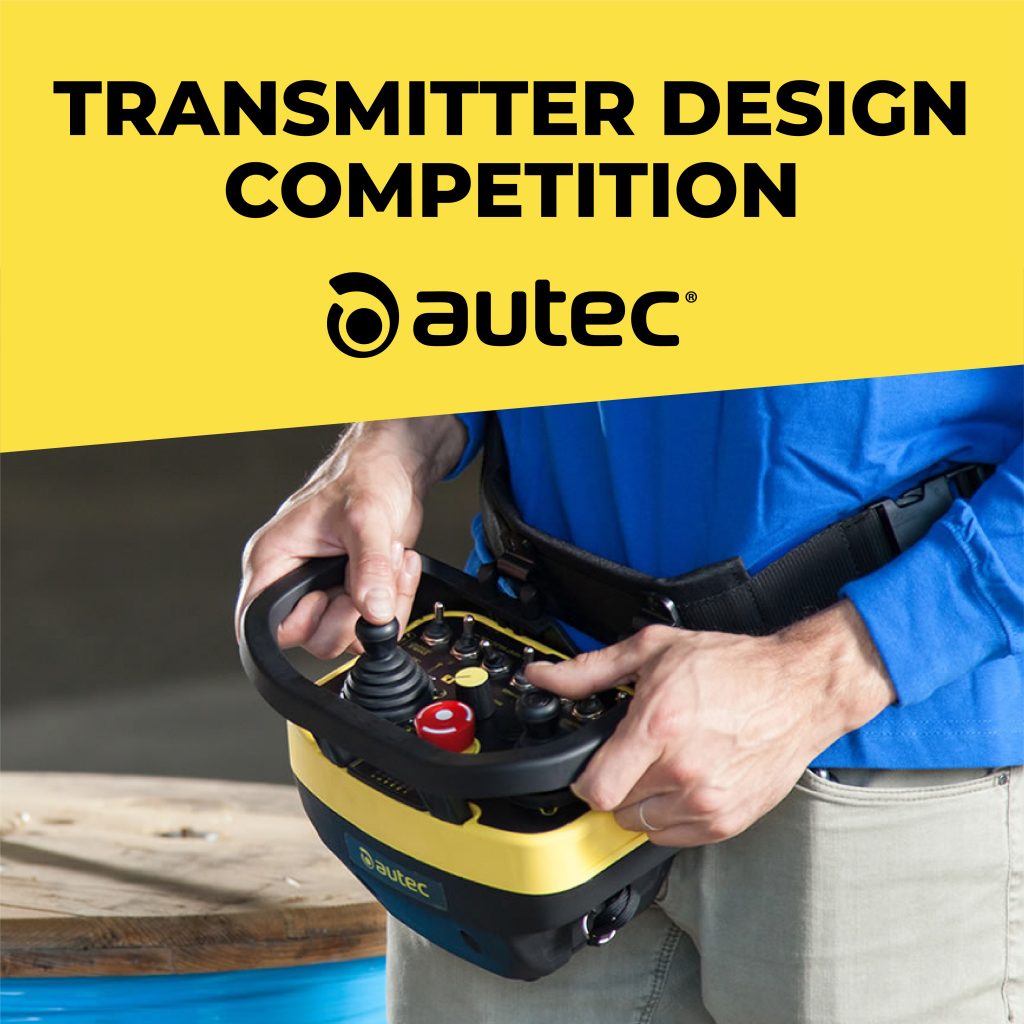 AUTEC
AUTEC is a leading manufacturer of wireless control devices, with certified safety functions, used for the remote control of self-propelled or fixed-position operating machines for construction, steel industry, maintenance and logistics in general. The site for development and production is in Vicenza, at 100 km from the Venice airport hub in Veneto, while the group companies for technical, logistic and commercial support are located in Germany, Spain, Korea, China, North America and Brazil. AUTEC produces "Made in Italy" products by integrating the management of business processes, in particular design and production, guided by the values ​​of reliability, robustness and safety.
Desall
Desall.com is an open innovation platform dedicated to the world of design and innovation, which offers companies a participatory development tool that involves an international community from all over the world in the creative process. Today Desall.com counts more than 100000 creatives from over 210 countries and has activated collaborations with international brands including Luxottica, Whirlpool, Electrolux, ALESSI, Enel, Leroy Merlin, KINDER, Barilla, illy, Chicco, Mondadori and many others.
Thanks to the contamination between different cultural backgrounds and different creative sectors, the Desall community is able to provide high-value design solutions for each stage of product development required by the client company, from the concept to the product design, from naming to packaging.