Proclaimed the winner of the contest SLIDE shapes to find a new concept of furniture it has been modified: 2014-11-28 di
Among the projects 278 candidates through the platform Desall for the contest "SLIDE shapes"Won first place Alpestudio with Totem, a hanger / container objects for the home, the distinctive character, ironic and multi-functional.
The contest was launched by SLIDE to expand its catalog with furnishing simple and functional to use in everyday life, even in the home. One way to differentiate themselves from objects produced until now, most destined to outdoor and public spaces.
For the contest were required to comply with the corporate identity that produces objects ironic and formally essential, sometimes bright, fully recyclable through the use of a single material (polyethylene).
The jury SLIDE srl has motivated the victory of the project stating that the idea has hit the target in response to the demands of the brief. Judged the product complies with the requirements of the concept, functional and with a good chance of finding consensus on the market. The strengths are its multi-functionality and easy implementation with the technology of rotational molding using a single mold.
The prize is the inclusion of the product in the catalog SLIDE, with the signing of a contract of Royalties for designers, but the company reserves the decision on whether or not to produce the object.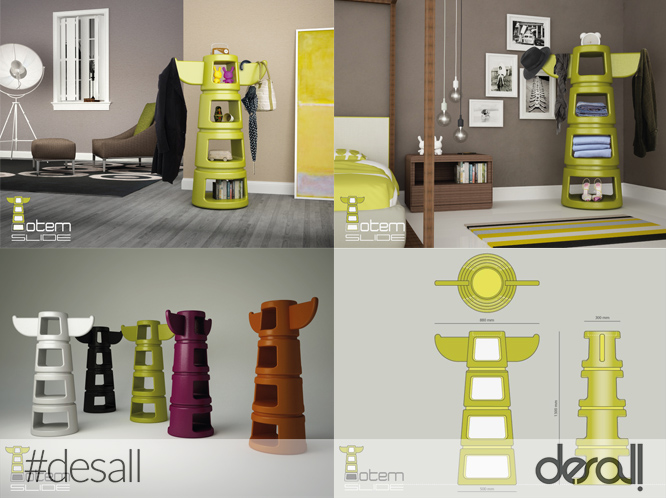 For more information click here