Cap Innovation Contest it has been modified: 2019-08-20 di
New product design contest on Desall.com: Giflor and Desall invite you to design an innovative cap for the cosmetics, personal care and food sectors, offering a new user experience
Giflor is looking for innovative concepts for a new cap for the cosmetics, personal care and food sectors, able to replace the type of flip top cap widely used in this market. The objective of the contest is to study a hinge-free solution that differs from the competition in terms of usability, user experience and functionality.
For more information: https://bit.ly/GiflorContest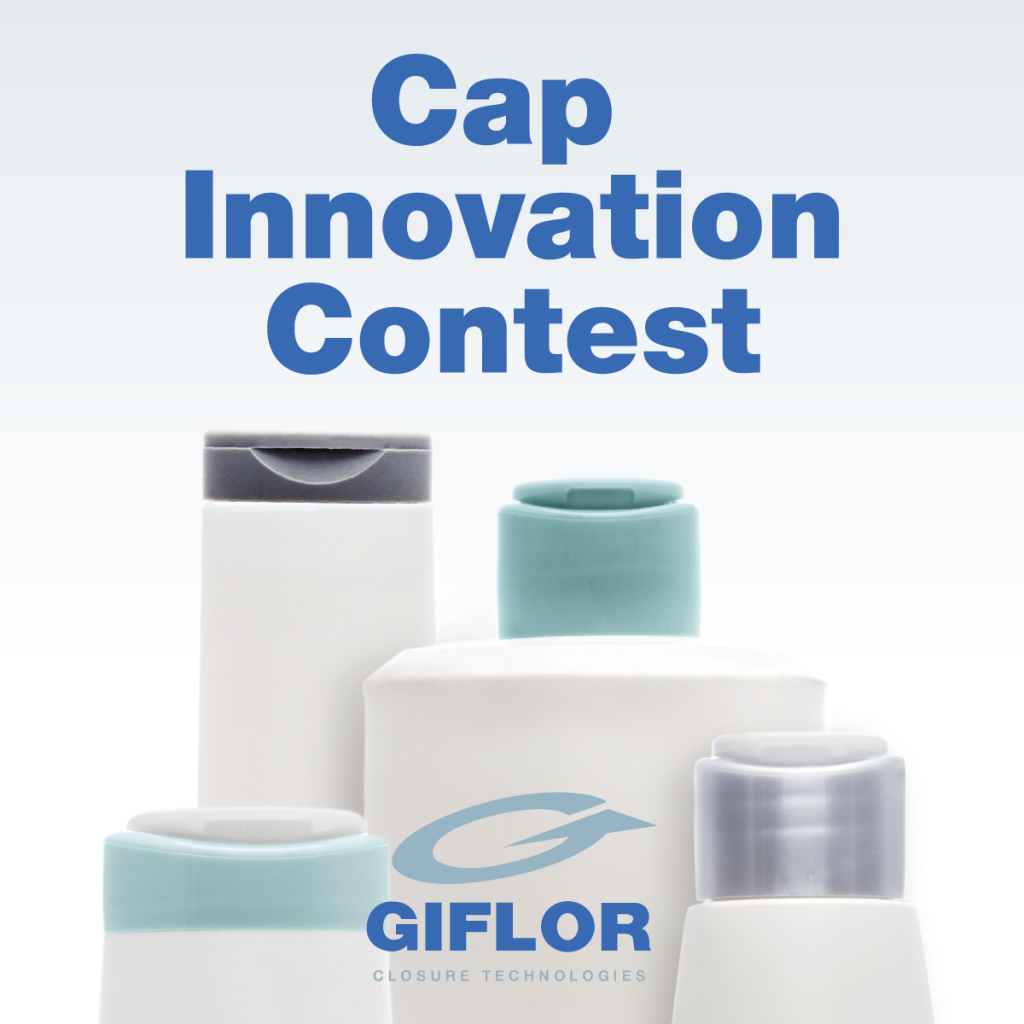 Calendar
Upload phase: 15 July 2019 - 30 October 2019 (1.59 PM UTC)
Customer rating: since 30 October 2019
Winning announcement: approximately by the end of December 2019
Total Awards
4000€
Participation in the contest is free and open to all creatives (of equal or greater age to the 18 years).

Giflor
Italian design, cutting-edge technologies, maximum flexibility, excellence in service and sustainability: all this is Giflor Closure Technologies, an Italian company specialized in the production of plastic caps with injection molding.
For over 40 years, Giflor's innovative locking systems are aimed at different markets and product sectors, both nationally and internationally. From cosmetics to personal care, from food to parapharmaceuticals: Giflor caps are now part of the daily lives of millions of people around the world, standing out for their pleasing aesthetic impact and ease of use.
Giflor is a constantly evolving reality, but its goal has always remained the same: to respond perfectly to customer needs.
Desall
Desall.com is an open innovation platform dedicated to the world of design and innovation, which offers companies a participatory development tool that involves an international community from all over the world in the creative process. Today Desall.com counts more than 100000 creatives from over 210 countries and has activated collaborations with international brands including Luxottica, Whirlpool, Electrolux, ALESSI, Enel, Leroy Merlin, KINDER, Barilla, illy, Chicco, Mondadori and many others.
Thanks to the contamination between different cultural backgrounds and different creative sectors, the Desall community is able to provide high-value design solutions for each stage of product development required by the client company, from the concept to the product design, from naming to packaging.