XYZ Technologie Culturelle / multimedia installation at the Gran Museo del Mundo Maya
it has been modified:
2013-05-21
di
X Y Z e Xavier de Richemont have designed this installation visual and multimedia on the facades of Great Maya World Museum in Merida, Mexico.
The installation is a kind of large fresco animated offering visitors the opportunity to immerse themselves in the narrative literally evoking the Mayan culture in a narrative that crosses the birth of the Earth, the history of mankind, and the emergence of contemporary societies.
The system consists of 16 high-definition projectors that create the animated band, to which must be added architectural lighting consists 70 projectors that emphasizes the shape of the building, similar to the trunk and the foliage of ceiba tree, sacred to the Maya , managing to reproduce the movement of the leaves of the tree at night.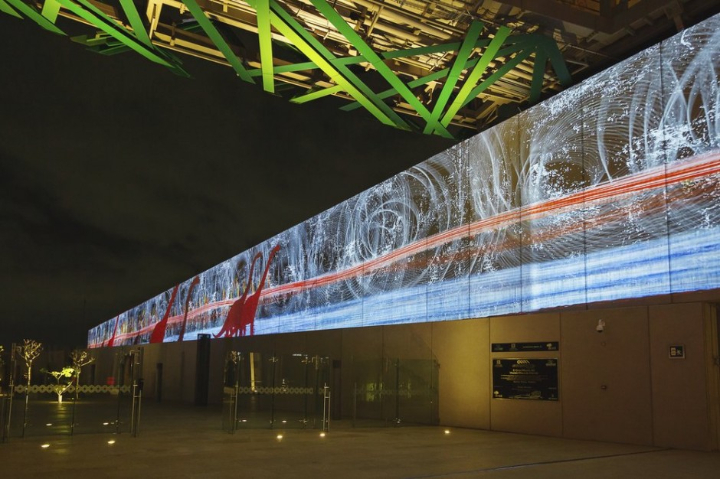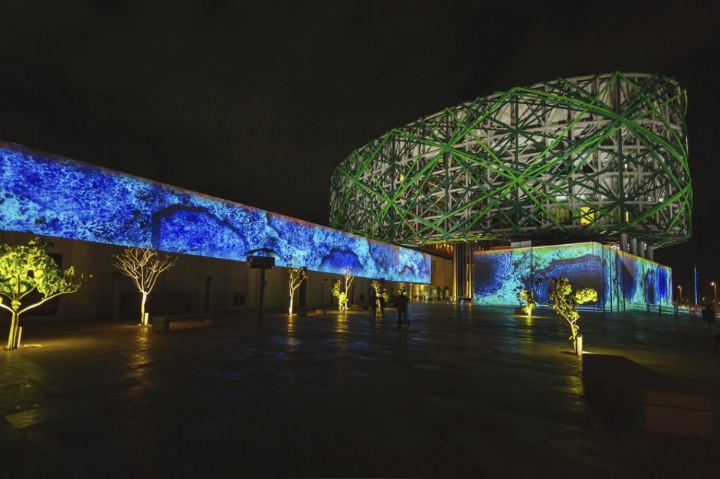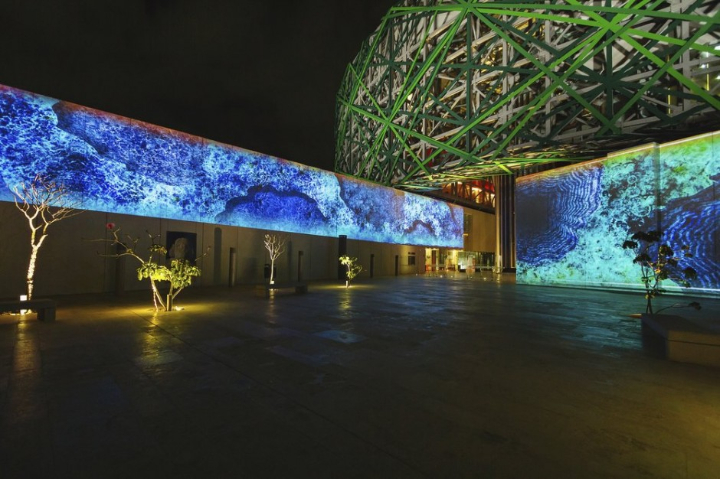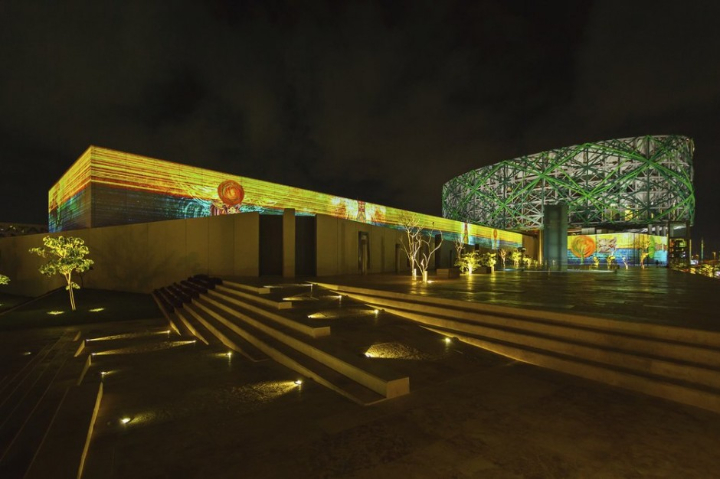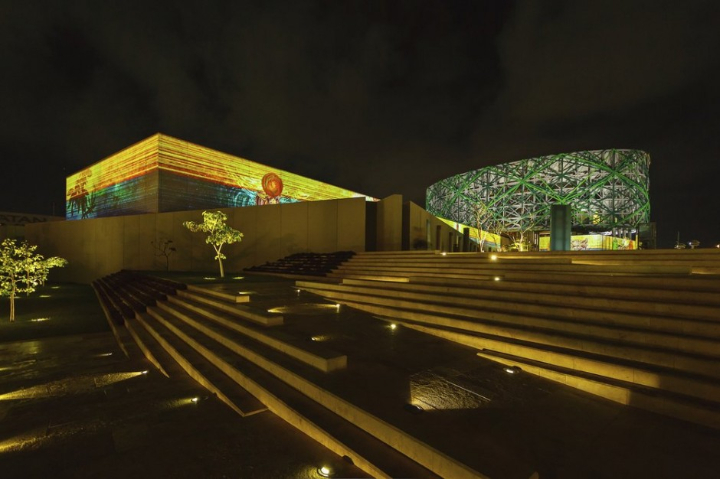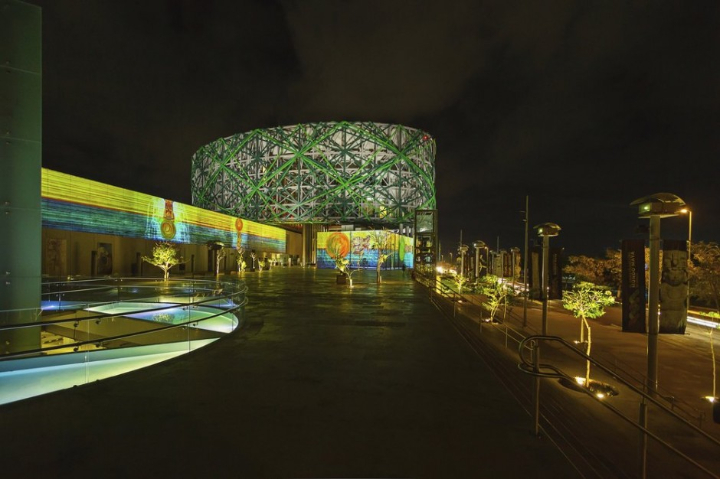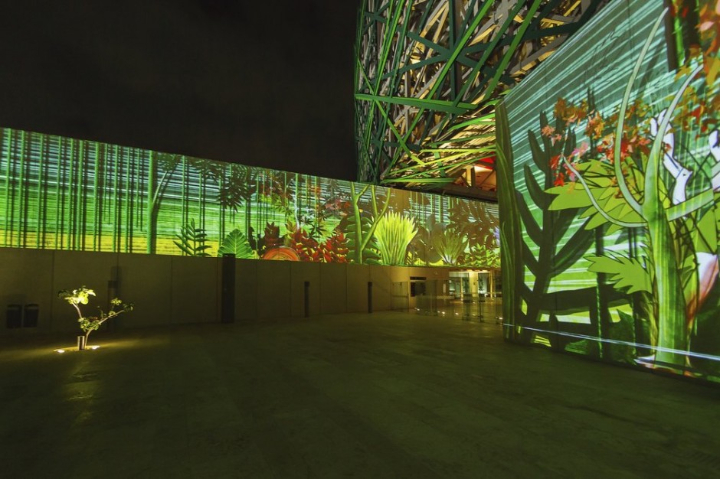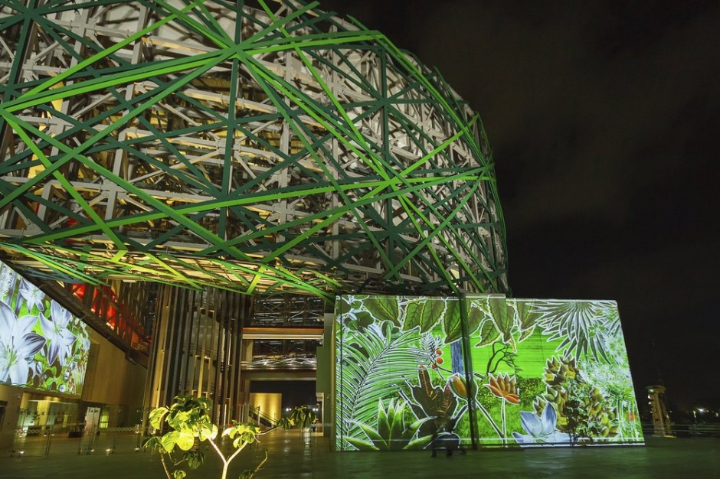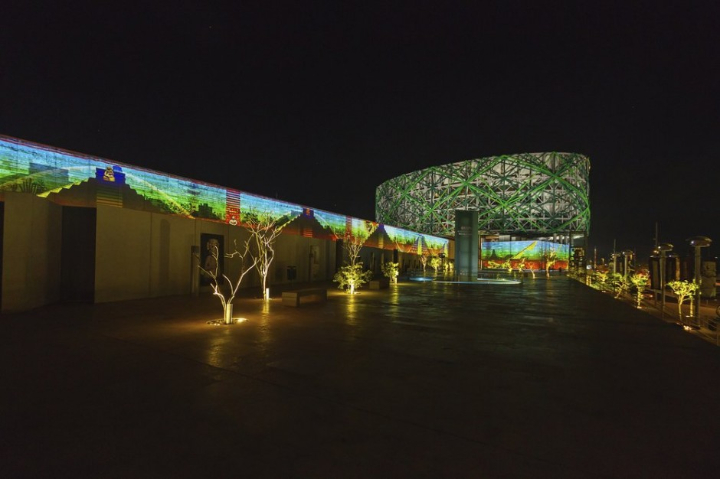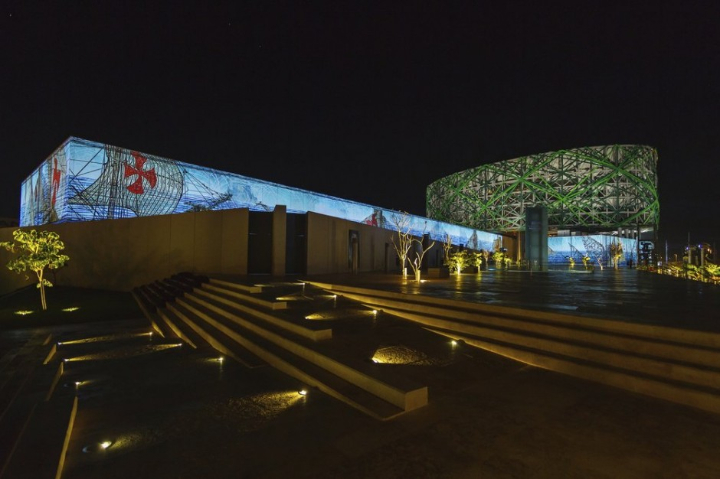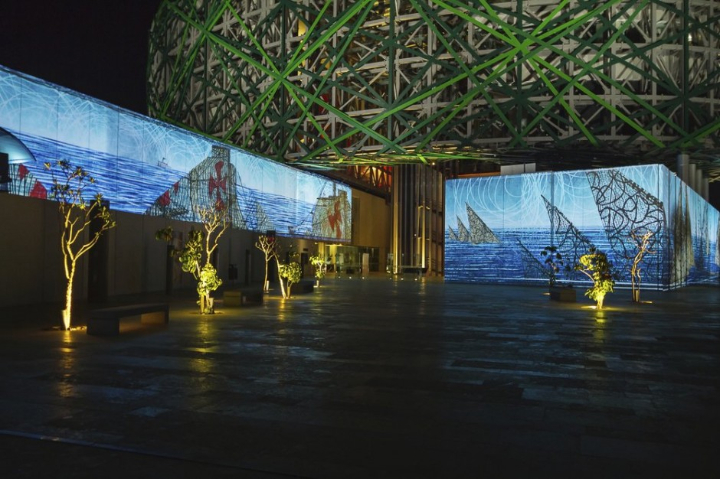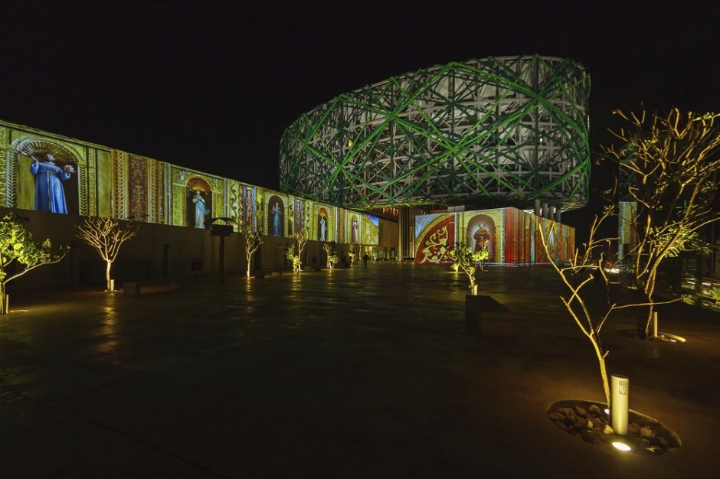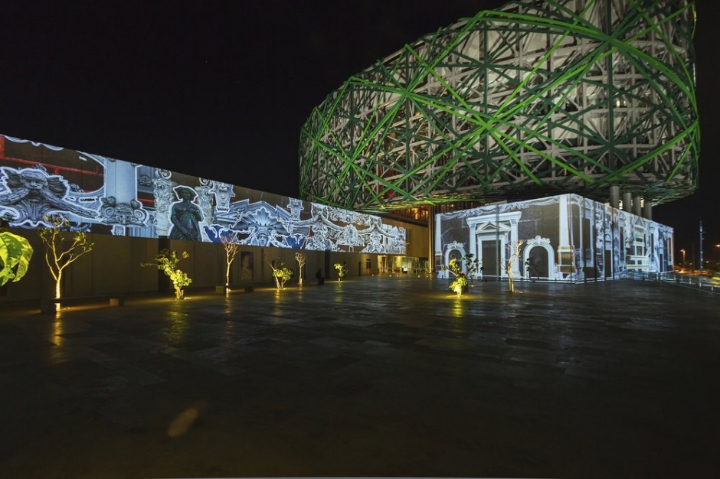 Photo Credits: Tamara Uribe