Your car is dirty? do not worry we think Scott Wade to clean it! it has been modified: 2014-11-14 di
Have you ever felt the need to draw on car windows dirty? I bet you, those who have never tried to scribble on the dust layer of a window.
We all love to put a fun "wash me!", Or even draw a family of stick figures on the window. Ben Scott Wade, also known as "The Da Vinci of Dust" and "The Dirty Car Artist", is simply an artist who has made this his passion.
He uses the dust accumulated on the car's window or rear window to create intricate masterpieces. Its vast portfolio features numerous re-creations of some of the most famous works of art, including Leonardo da Vinci's Mona Lisa and Johann Vermeer's The Girl with a Pearl Earring.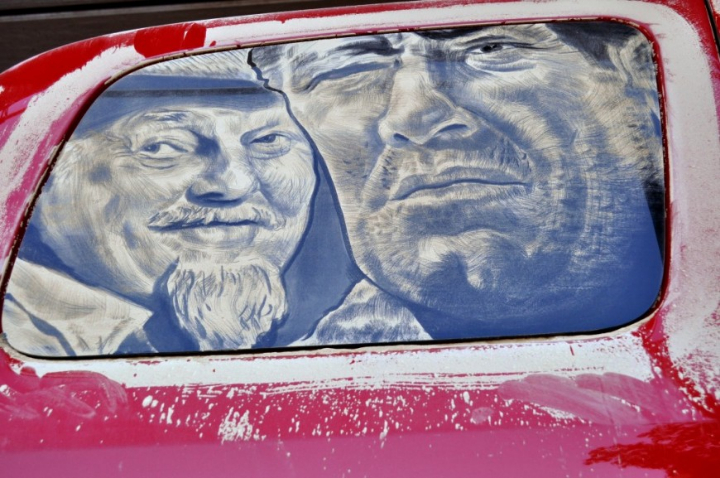 It's weird, dirty cars are so much a part of our culture and when we see them we say, "Oh God, how dirty it is, I have to go wash it." But if we are able to turn it into something beautiful, then this challenges our perception of what is beautiful and what is not.

From a young age, Scott couldn't resist drawing on the windows of dusty cars. Being the son of an amateur draftsman, Scott began drawing from childhood, and dirty windows were his canvas. One day, as a joke, Scott took a stick and chewing gum and started using them as a tool. The result was fantastic; so he came up with the idea of ​​using a real brush. After much experimentation, he discovered his style and method.