Heike Weber / Art installation carried out with a permanent marker in a Café in Prague it has been modified: 2013-03-22 di
This interesting art installation di Heike Weber was made in a café in Prague. The artist has given colors and dimensions to the floors of the room using a permanent marker. If you look closely, you notice how the lines of the plan tend to create undulating surfaces,
that catch your attention for a long time. The cafe is titled 'BODENLOS', which literally means 'losing the ground under your feet', hence the choice of wavy patterns.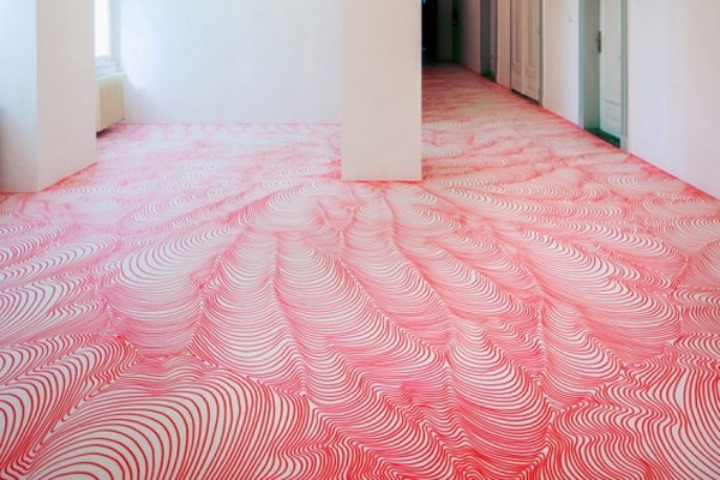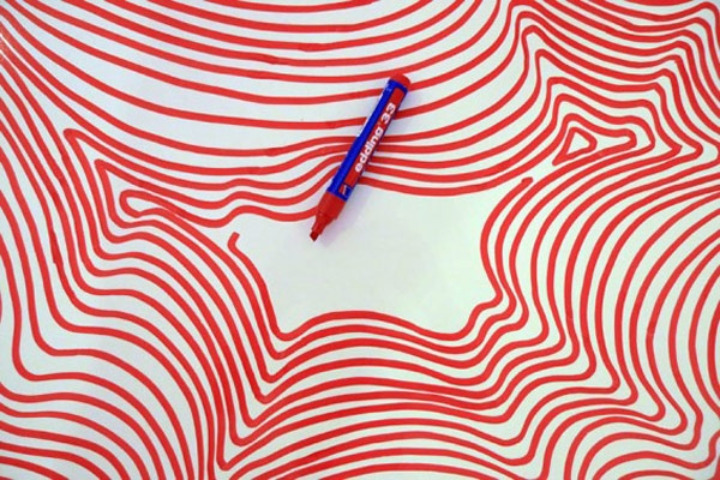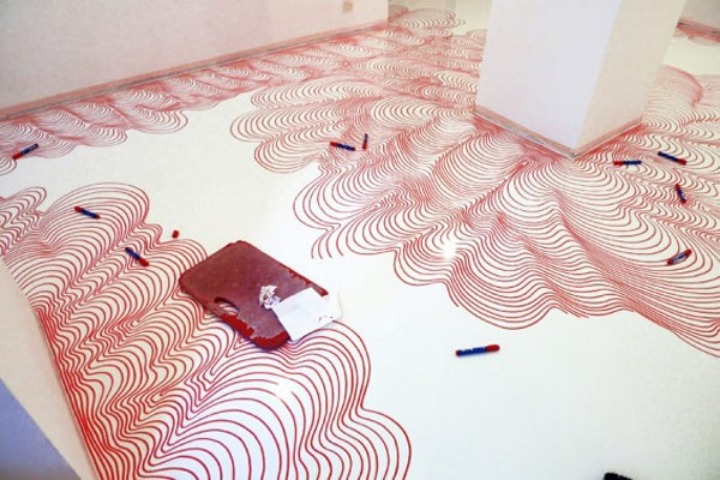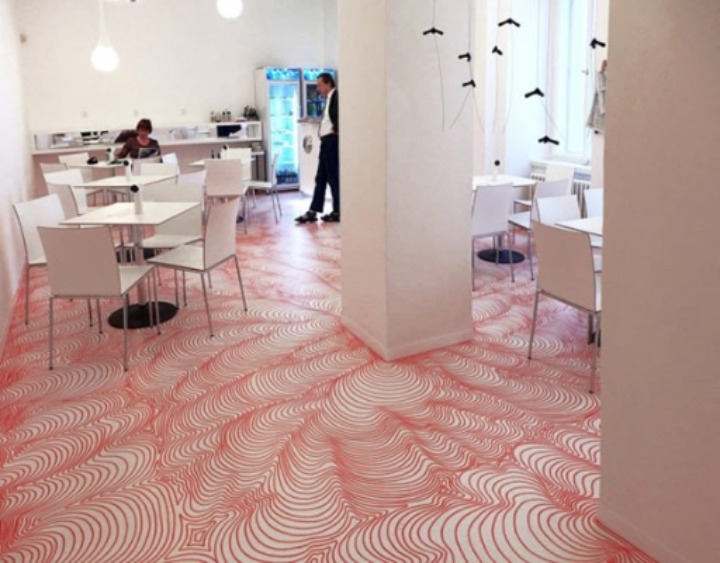 Снаружи раздался шум отъезжающего грузовика, но в какую сторону он уехал я не понял.
Справа высокое, узкое зеркало, "Парапсихология"обрамленное зеленым.
спросил тот, лаская пальцами камень.
Эта сеть была предметом постоянной критики со стороны вице-президентов, которые в один голос твердили, что солнечные корабли плохо слушаются руля, слишком архаичны, чтобы их можно было принимать всерьез и слишком медленно движутся.
Это мое приключение, и я сам назначаю здесь правила!
Покупай себе еду и вино сам, на свои собственные деньги!