Emmanuelle Moureaux - a floating 100 color volume> it has been modified: +2013 09-22-XNUMX> di
Emmanuelle Moureaux hangs 100 paper colors, the installation created forShinjuki creator party 2013.
The title '100 colors' are the number of colors that the designer used in the work, the colors of the catalog of Takeo, producer of Japanese paper. Emmanuelle hung 840 paper generating a volume rainbow floating in the air.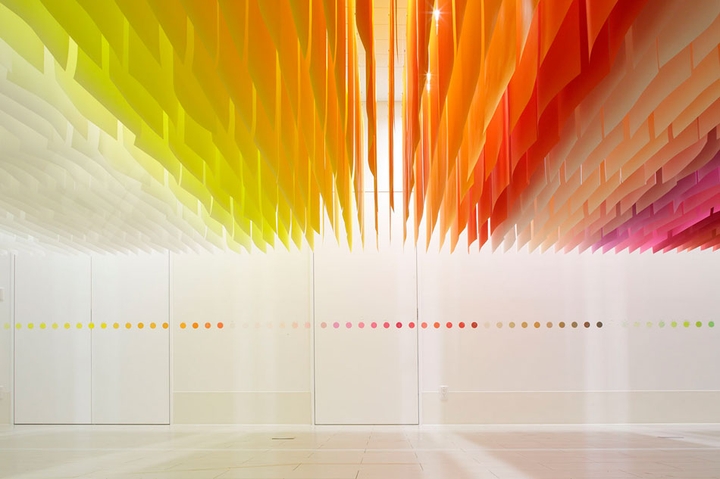 Visitors are stimulated in multiple ways to interact with installation: The chairs, bean bags, placed loosely in the work,
allow you to appreciate the color variations from several points of view; 100 colored circles, The colors of the sheets, are placed on the wall
and visitors to the exhibition will be invited to place small stickers around those preferred, the space behind is transformed into another work
art, separate and independent, designed by the visitors.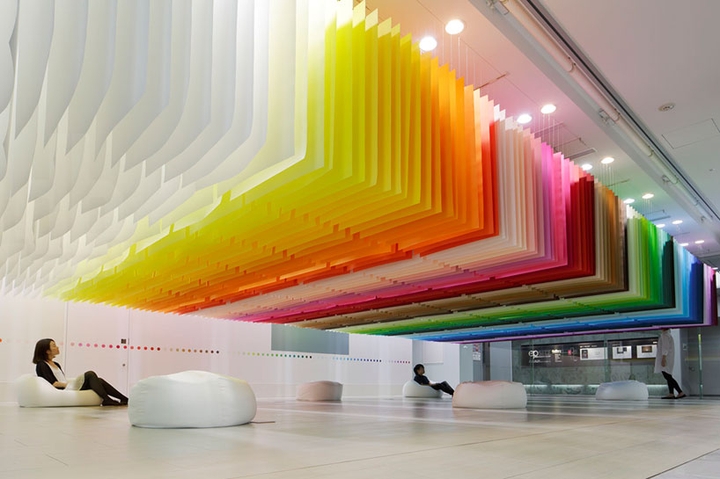 " When I arrived in Tokyo for the first time, I was fascinated by the colors that pervaded the city streets, it was at that
Because I decided to move to Japan. An impressive amount of shop signs, overhead power lines, the flash
blue sky interspersed by volumesof buildings, all these things together, they created 'overlaps' three-dimensional vision
of the city. The overflow of the most various colors invadedthe streets, gave strength to the space and generated a complex depth.
These indelible experiences of colors and overlaps have been the inspiration and the essence of my design concept 'shikiri', which
means dividing the space with colors. "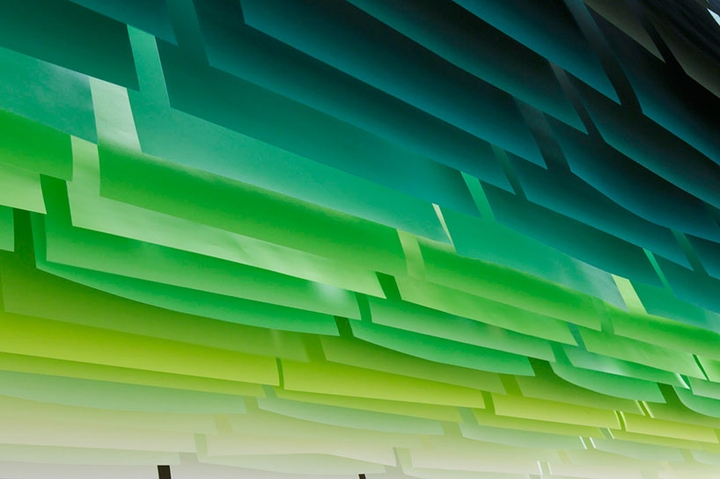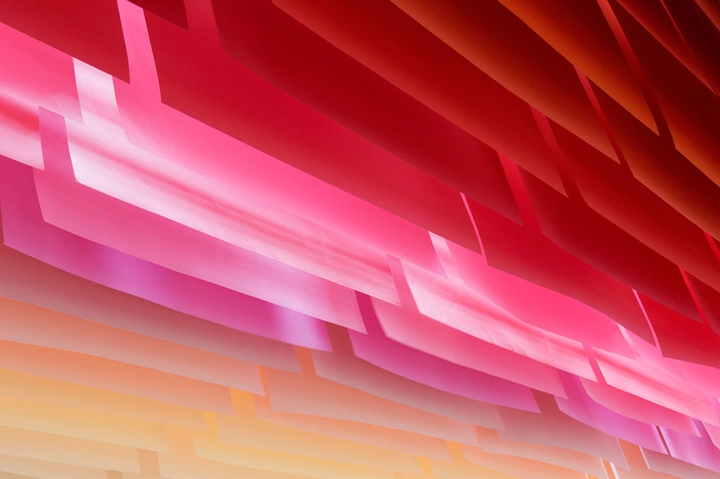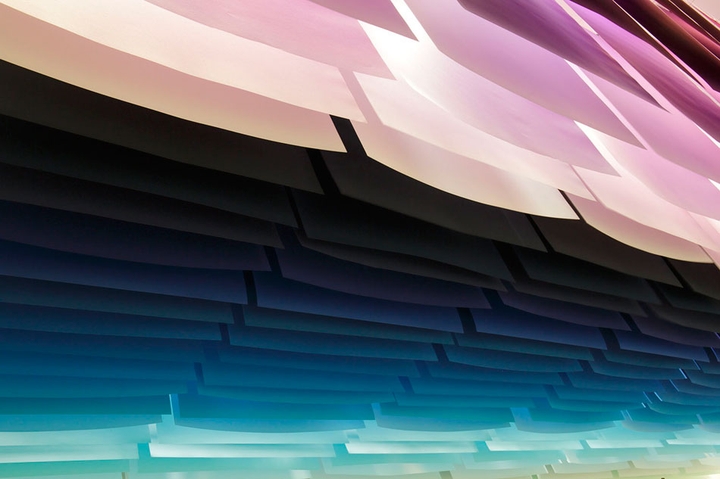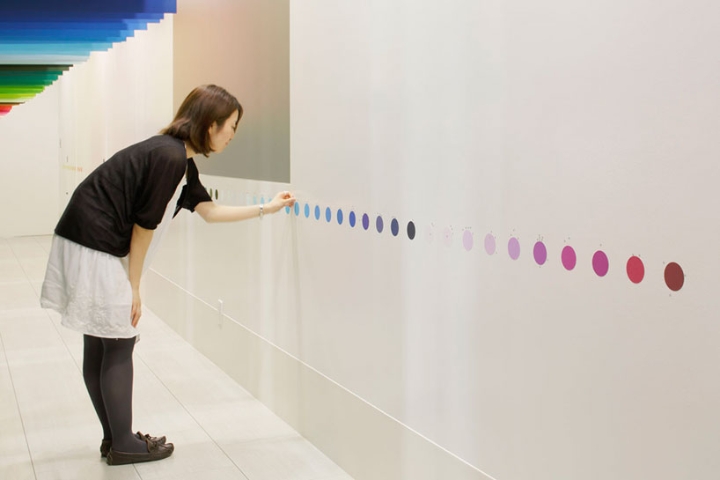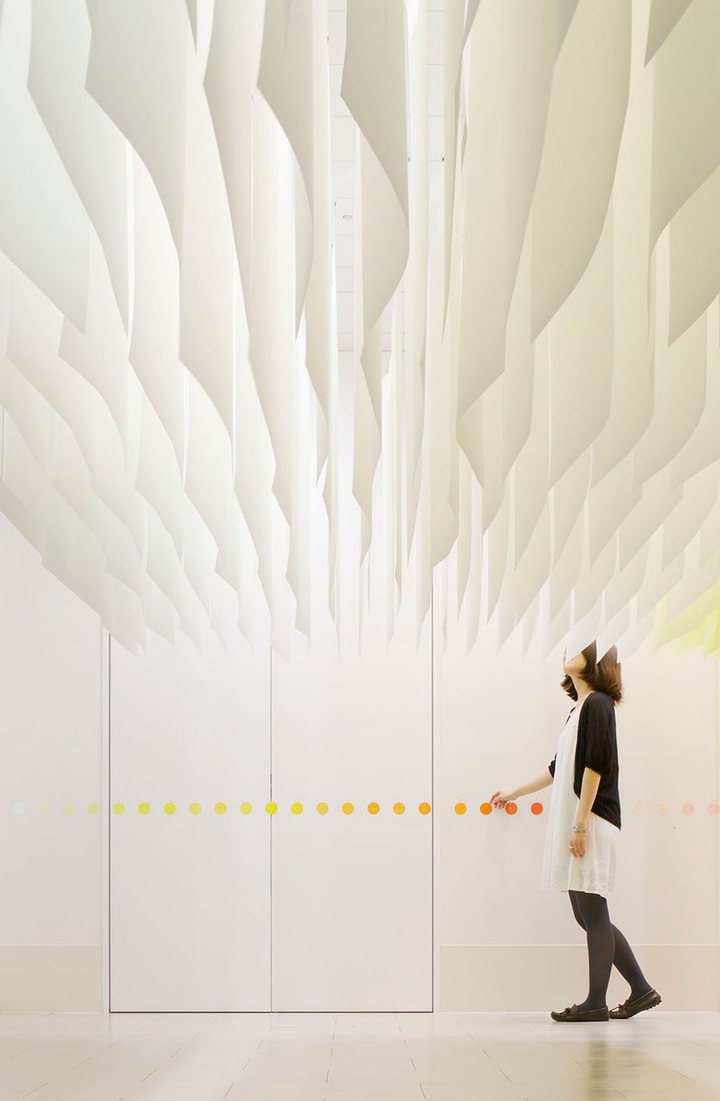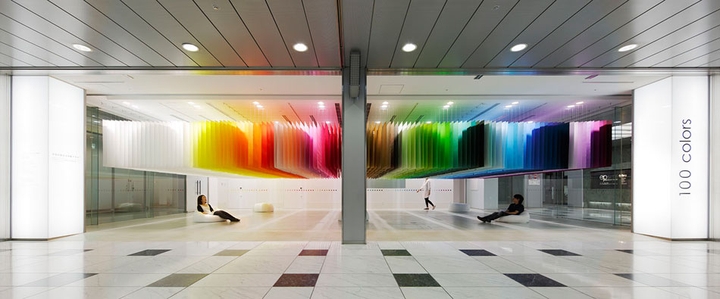 Entrance of the installation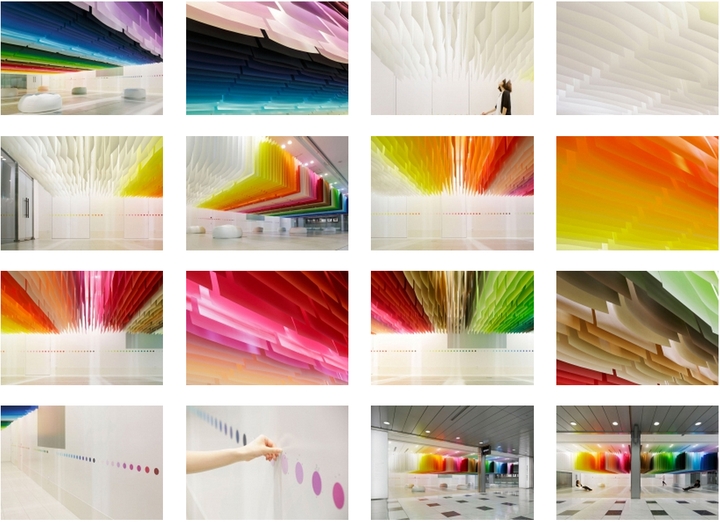 Emmanuelle Moureaux
picture Daisuke Shima / NACASA & partners