BANKSY AND THE STREET IN A WORK OF ART NORWEGIAN SKURKTUR
it has been modified:
2019-07-11
di
CMYK - WALL THREE DIMENSIONS
In 2009, Skurktur, a small design collective based in Trondheim, Norway, realizes CMYK: A colorful rain hits a grown man and a child, resulting in them completely different reactions.
La colored rain running down the wall of the building, the flat shapes of man and the child, obvious references to the work of the famous English writer Banksy, Interact perfectly with drops of water and the umbrella that protrudes from the wall.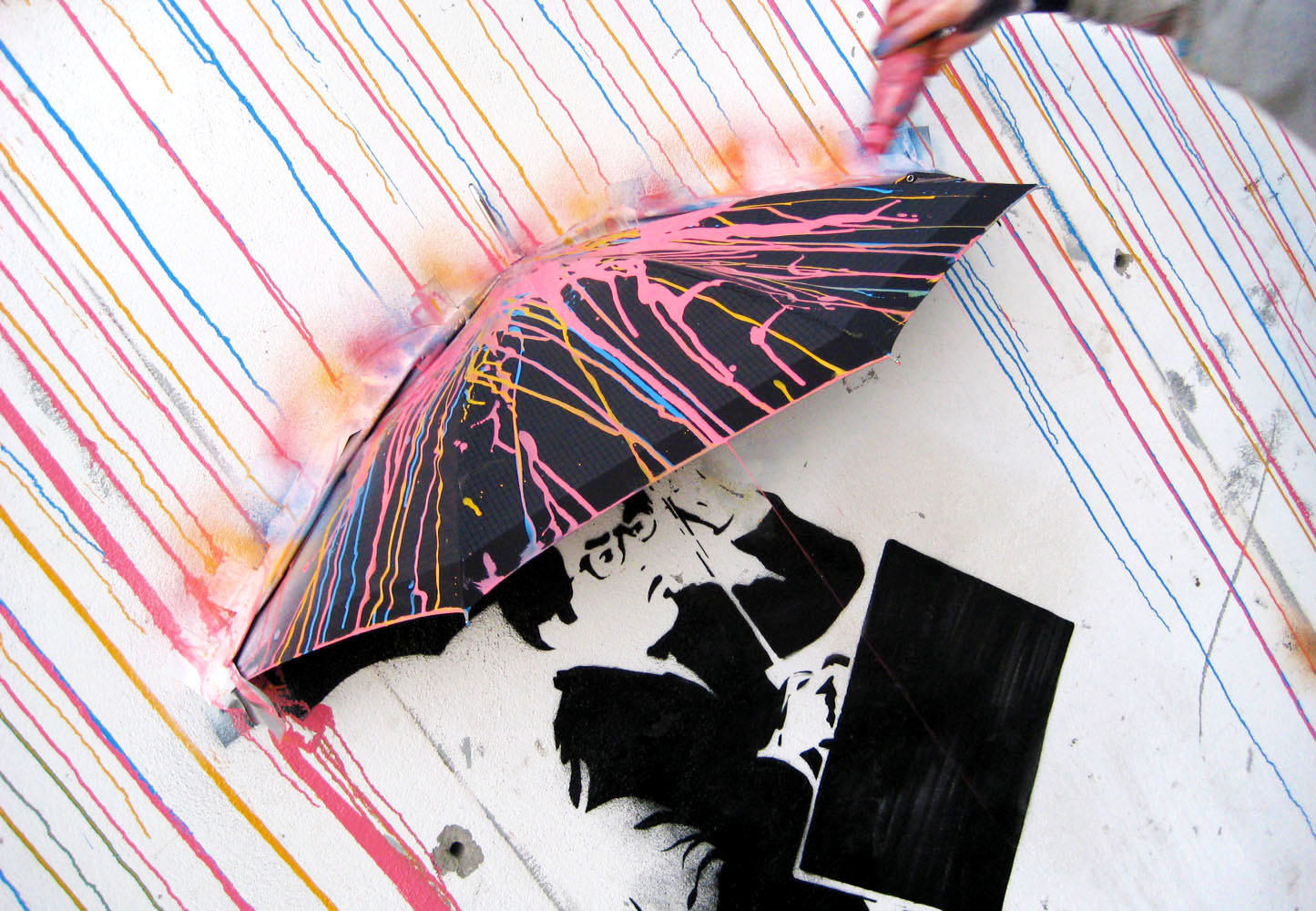 The man hurriedly seeks a shelter, the child stands with open arms, embraces every drop of rain with great joy and enthusiasm.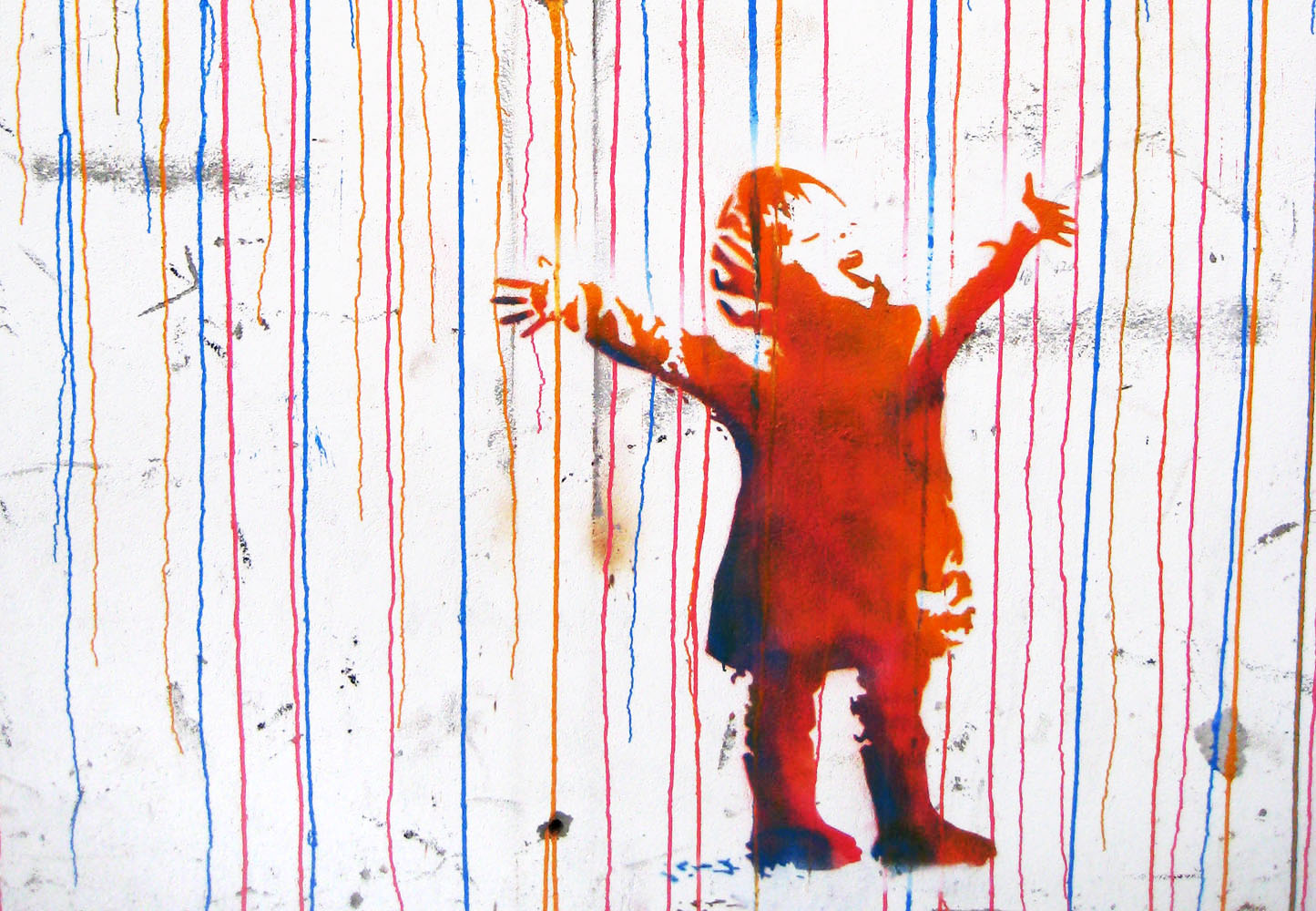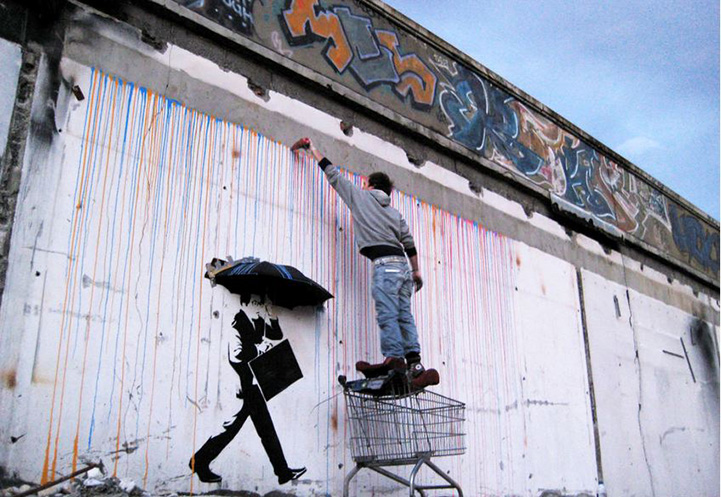 In 2012, the movement of political and economic reform Italian "Restart from You", has used the work for its own promotional camapgna.
the Street art of Skurktur is "dense" social criticism and satire, as well as all the work of the great Banksy.