Among the stars with the tent Roomoon
it has been modified:
2014-11-14
di
The company has produced a Hanging Tent tent suspended air dedicated to those who do not want the traditional camping, but certainly the glamp (glamorous camping).
Call Roomoon room, is a portable tent-shaped ball that hangs between the trees.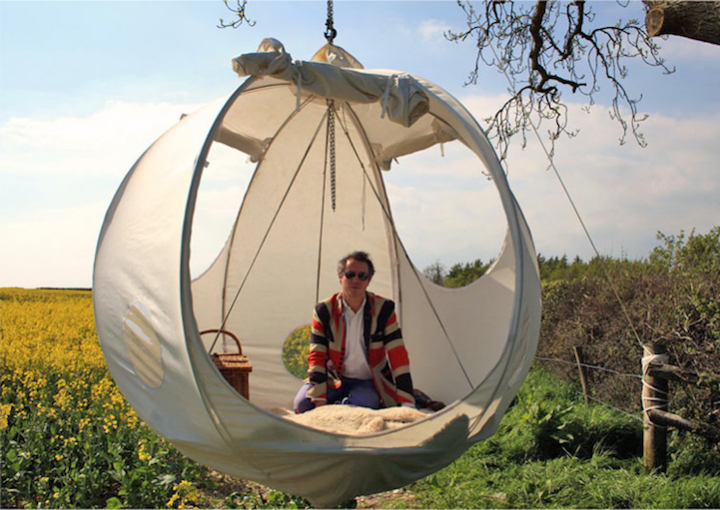 Rufus Martin designed the roomoon as a project for school, then went on to develop the tent, which is now available worldwide.
Its frame is made of stainless steel and is designed to for easy transport in campsites or festivals. The floor is made of light pine wood, and every roomoon is handmade and tailored to meet your needs. Its minimalist interior includes ornaments such as pillows, carpets, poufs, and integrated LED lights.
After the tent was assembled, it is hoisted upward with a special system of pulleys.