ArchiWorkshop / Glamping tents
it has been modified:
+2014
di
These tents are designed to be ArchiWorkshop for a Yang-Pyeong camp, in South Korea, have been made with a cloth that is resistant to UV rays, water and fire, each tent double layer is provided with sofa beds specially designed and toilet separated by walls .
The interior is adorned with works created by a Korean artist. The overall result is a well-lit and elegant setting.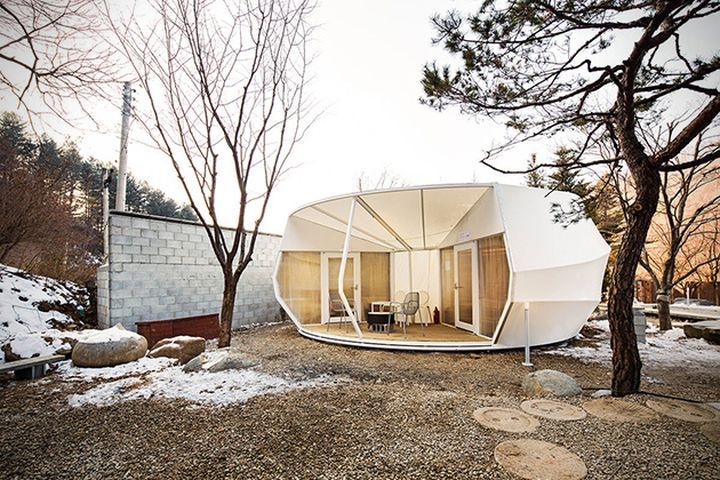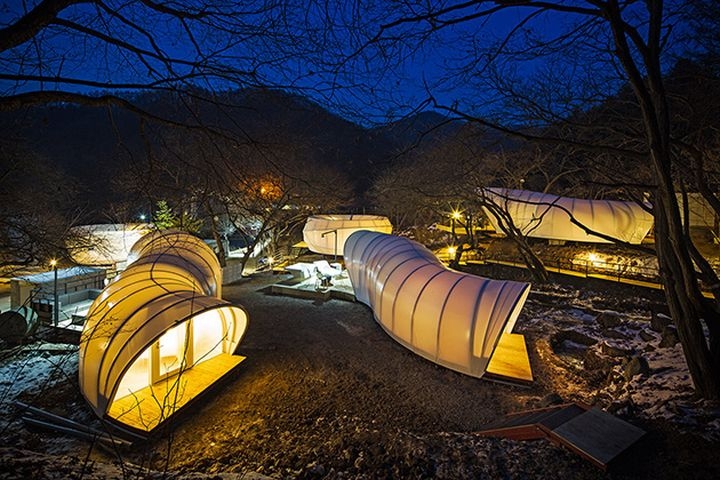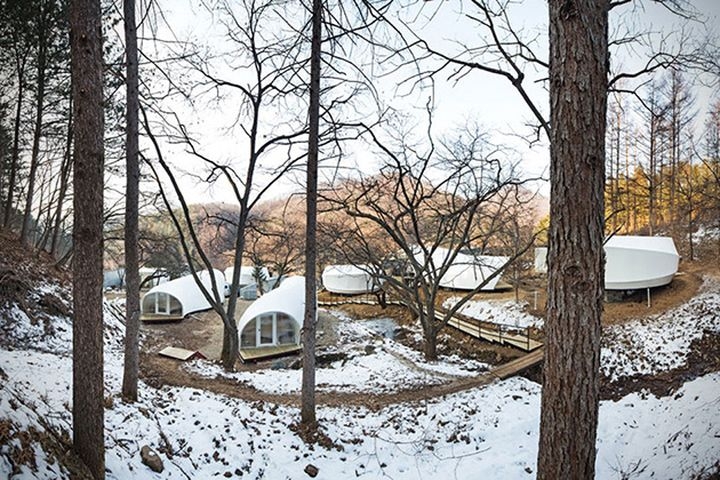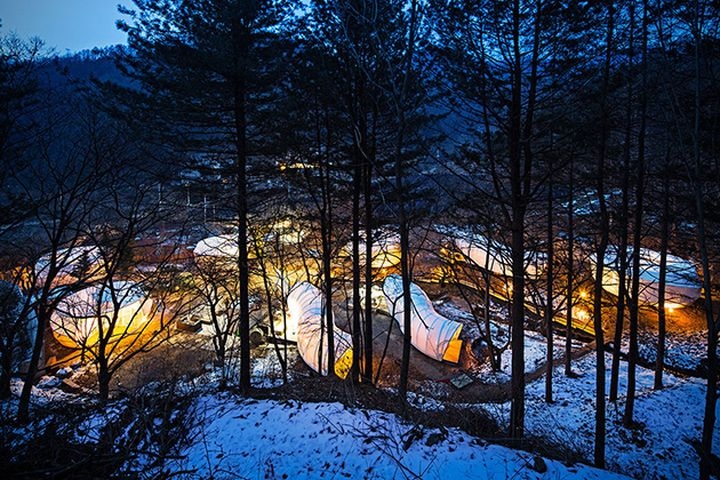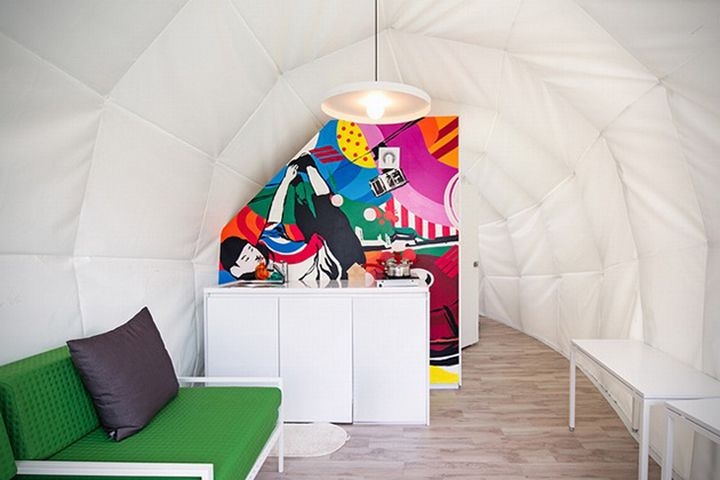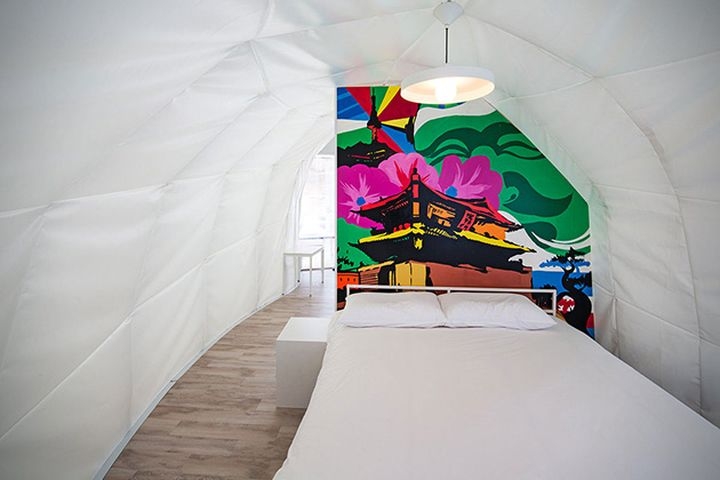 More information about: archiworkshop.kr