A splendid historical and photographic work of the English Jonathan Andrew, Based in Amsterdam, focuses specifically on buildings and bunkers at the time of the Second World War in Europe.
SDM Products Selection, a selection of design products able to improve the liveability of indoor and outdoor spaces, while at the same time expressing a mood.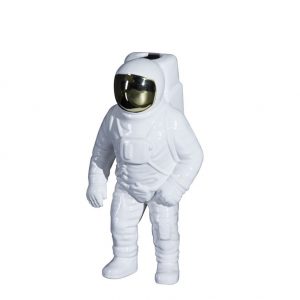 Starman vase, Diesel living with Seletti
An abandoned military bunker in Holland has been transformed into a striking landmark by RAAAF | Atelier de Lyon. Used from 1815 until 1940, the area in which the structure is located is a strategic military zone to protect the cities of Muiden, Utrecht, Vreeswijk and Gorinchem. Located near the shore, this seemingly indestructible bunker has been sliced ​​open, revealing its interior.