An endless paddy field of 16sqm is the setting designed by BBMDS for Rice Almo Cibus 2014.
Let's dress your business. This is the payoff of a brand, to Publistand, the Group Arrangements, Which for over 40 years best interprets the needs and strategies of their clients in order to provide their exhibition stands that could best represent the image to the outside. And once again, we can say that Publistand have hit the target. And we will see it "live" to the Made Expo 2013From the 2 5 October at the pad. 7 Milan Rho Fair.
SDM Products Selection, a selection of design products able to improve the liveability of indoor and outdoor spaces, while at the same time expressing a mood.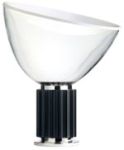 Taccia LED lamp, Achille Castiglioni for Flos
The architectural firm based in Livorno 70m2 presents TRACK 7 | obscurely
7 track It is a collective of young photographers from the 2007 showcases choral works in which individual individuality coexist harmoniously; a growing group looking for unconventional exhibition methods and with a common passion for music and literature. With their latest installation obscurely, 70m2, in via Poggiali 10 in Livorno, Inaugurates a new season of events.