A home-style Colonial
it has been modified:
2015-03-30
di
Carl Hansen & Son in preview at the Salone Internazionale del Mobile 2015 proposes the complete Colonial collection:
the famous Colonial Chair is affiancan Colonial Colonial Sofa and Coffee Table. The Colonial becomes a complete collection, a symbol to approach minimalist and functional design of Wanscher.
Few people know that Ole Wanscher, the designer of the Colonial Chair, had planned and even designed a two-seater sofa. However, the sofa was only produced in small quantities. To complete the relaunch of the collection, Carl Hansen & Son today also presents the Colonial Coffee Table, with a simple and classic design with a square top.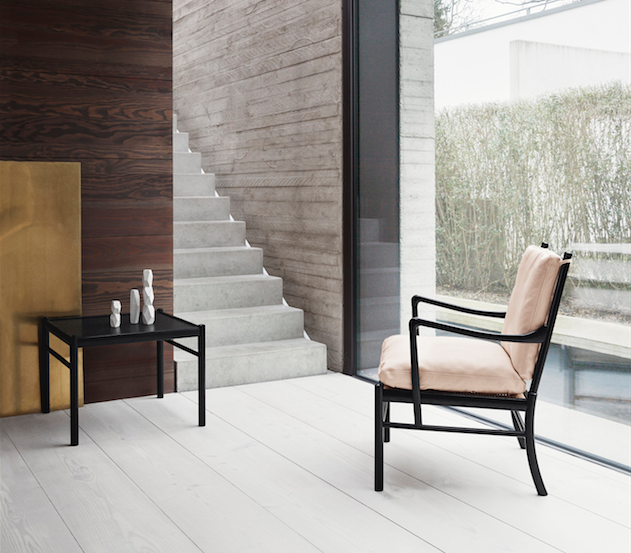 The dimensions of the sofa are contained and its expressive strength is due to the original and slender structure whose single components are held together by simple joints. A feature that makes Wanscher's design instantly recognizable is its sophisticated, slightly curved armrests. Like the Colonial Chair, the Colonial Sofa (model OW149-2) is available in walnut, cherry, oak and mahogany, with a lacquered finish, in soap or oil. The sofa is available with leather or fabric cushions.