A home-style Colonial> it has been modified: 2015-03-30> di
Carl Hansen & Son in preview at the Salone Internazionale del Mobile 2015 proposes the complete Colonial collection:
the famous Colonial Chair is affiancan Colonial Colonial Sofa and Coffee Table. The Colonial becomes a complete collection, a symbol to approach minimalist and functional design of Wanscher.
Few know that Ole Wanscher, the designer of the Colonial Chair, had planned and designed a two-seater sofa. However, the sofa was produced only in small amounts. A complete re-launch of the collection, Carl Hansen & Son today also presents the Colonial Coffee Table, from the simple and classic design with shelf square.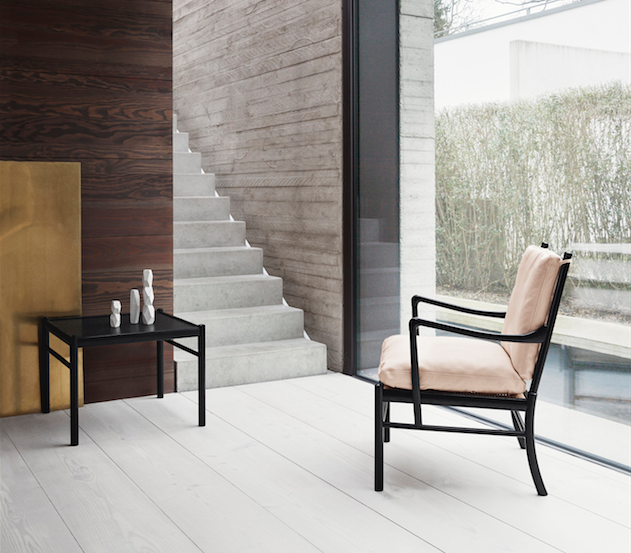 The dimensions of the sofa are contained and its expressive power is due precisely to the original structure and slender whose individual components are held together by simple joints. Feature that makes it instantly recognizable design Wanscher are sophisticated arms slightly bent. As the Colonial Chair, the Colonial Sofa (model OW149-2) is available in walnut, cherry, oak and mahogany, with a lacquered, soap or oil. The sofa is available with cushions in leather or fabric.