Little Gerla_marble vases collection by Paolo Ulian & Moreno Rats
it has been modified:
2015-05-06
di
What you can get from a marmetta × 40 40? From the marble tiles fished in dusty warehouses of our artisan companies?
What things can be made by cutting with a machine in water jet technology, assemblandone simply pieces without creating waste material?
Little Gerla, the last object created from this research, is a collection of 4 vessels of different shapes and sizes obtained from a single marmetta recovery cm. 40x40x3 without producing waste material being processed. With waterjet cutting the tile is divided into four equal pieces of cm. 20x20x3 and from each of these concentric rings are formed with a very thin thickness, approximately 4 mm which, superimposed and rotated between them, go to make the shapes of the four vessels. Lightweight pots as if they were made of porcelain, whose surface is characterized by the natural texture left by the cutting of the waterjet.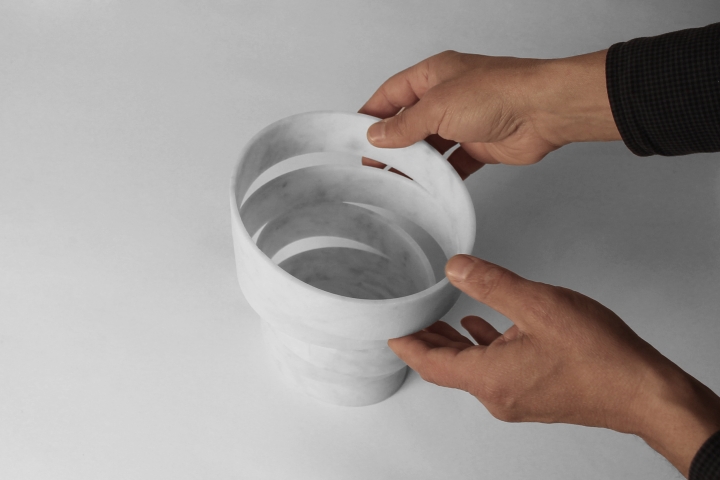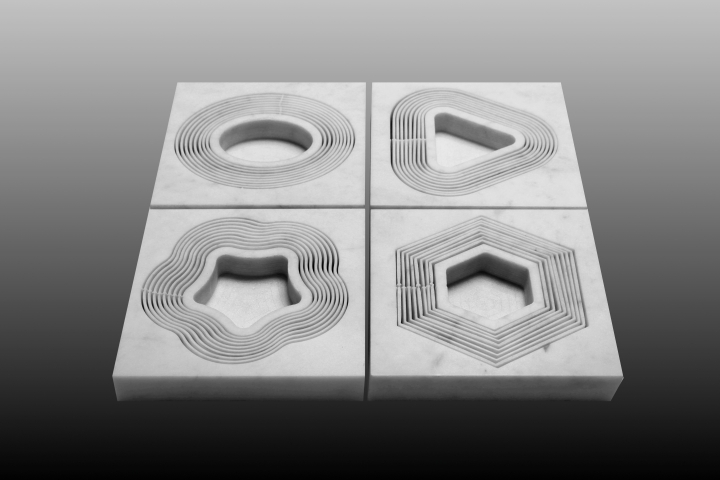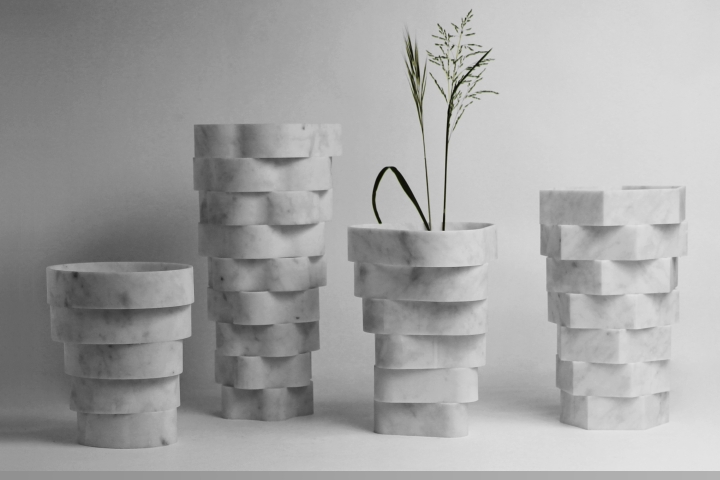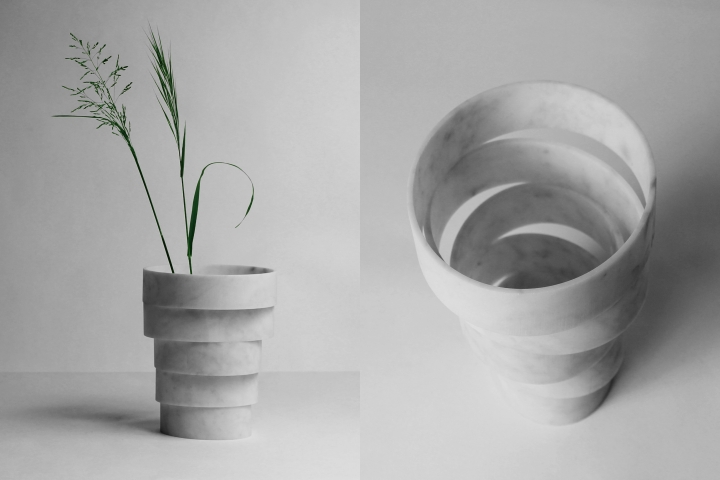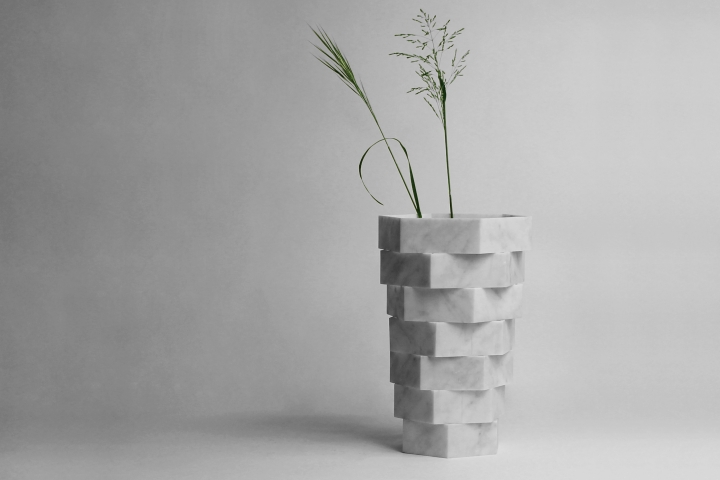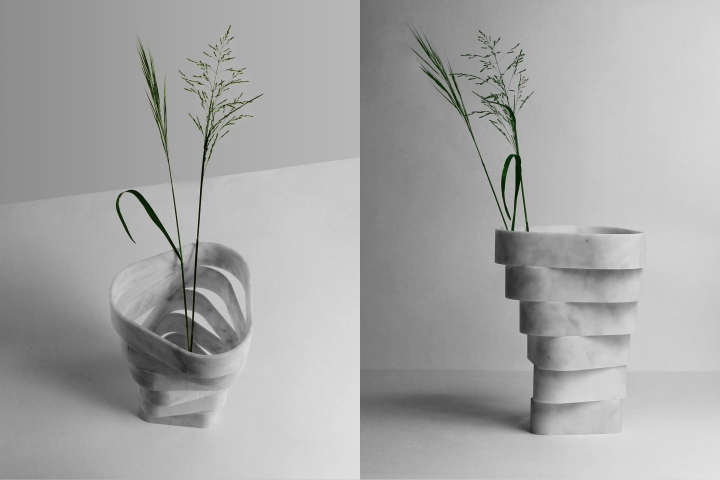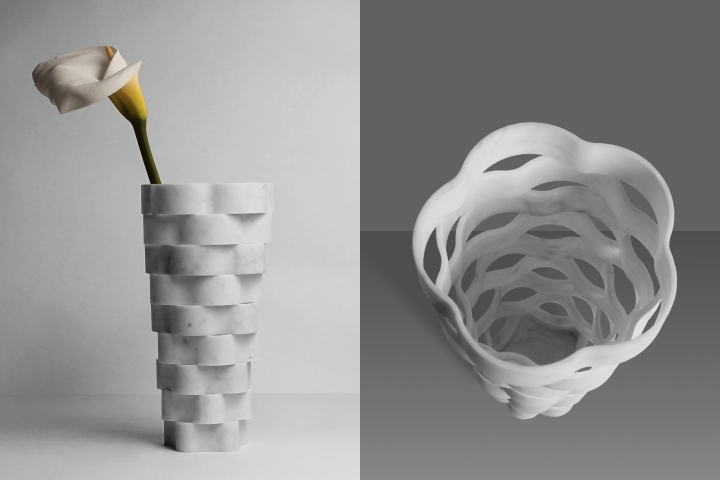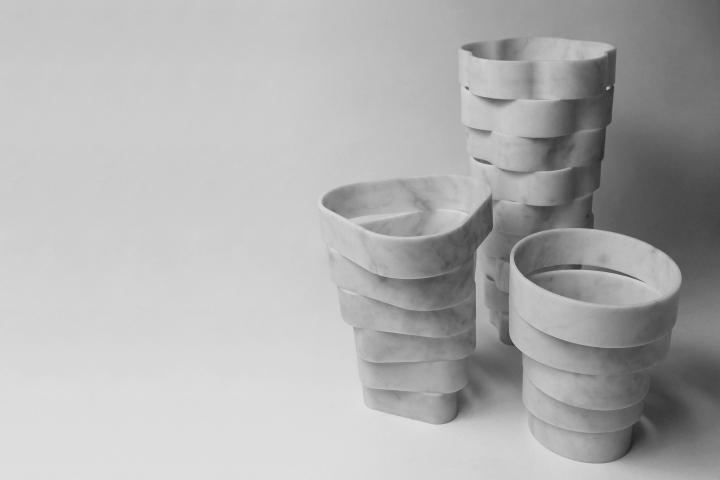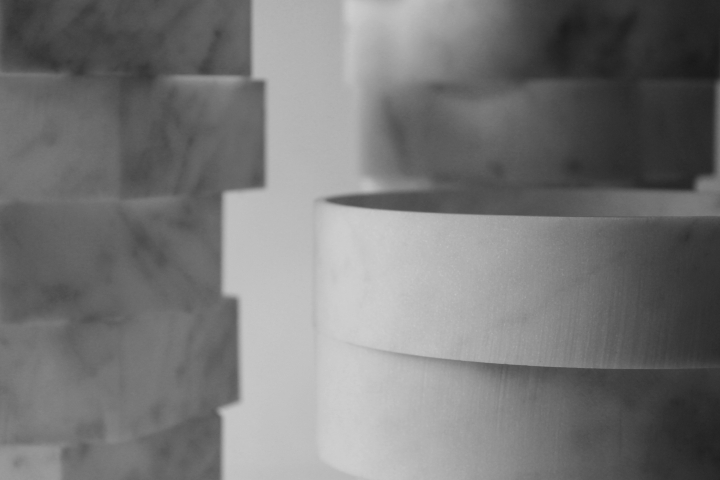 Limited edition 1 / 36
design: Paolo Ulian & Moreno Ratti
year: 2015
Size: 25 / 40cm height
photo: Paolo Ulian & Moreno Ratti