FIFTY the living program Zampieri kitchens, furniture exhibition preview 2015
it has been modified:
2015-02-19
di
Fifty is a furnishing program that living is a natural continuation of the kitchen collection of the same name, became part of the range Zampieri last year.
Exclusive materials and essential design, make Fifty living a collection of great aesthetic impact, able to connote elegantly informal environments in which it is placed.
Its characteristic features are:
door thickness important: 2,5 cm;
exclusive finishes Zampieri, as the staved door, obtained by combining strips of different widths and heights in oak flamed sandblasted and oxidized which, due to their different thickness, they create a three-dimensional surface; and the metal door, which has an aesthetic equal to the metal and is obtained thanks to the coating with iron powder. These special finishes are accompanied by stylish glossy and matt lacquered, while the oak flamed sandblasted and oxidized material is also available for the wing in smooth, always in four colors (natural, sand, ash and burned);
absence of handles: the opening elements are due to throat carved panels of the doors, an incision that emphasizes character compositions;
great customization options due to the great flexibility of base and wall units that allow you to create the living environment that best meets their needs, and the availability of wood paneling with metal structure and glass shelves industrial (modularity 60 and 120 cm) giving a emphasis Metropolitan compositions.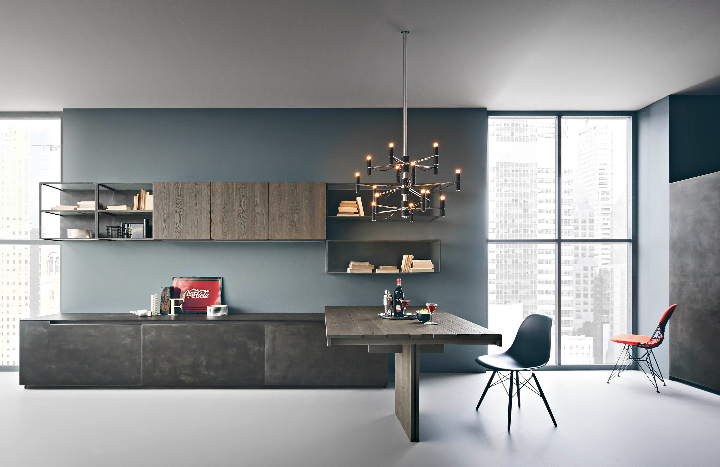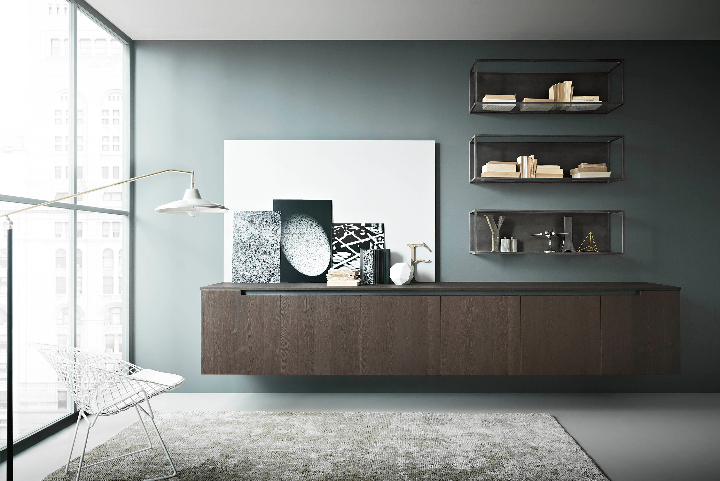 Design: Stefano Cavazzana
More information here