Design for 2015 goes international it has been modified: 2015-02-14 di
Design For 2015 is the fourth chapter of a story that speaks of people and objects and how they can be born a design product.
In a scenario in which the synergy between designers and companies is now a primary condition in the design circuit, the initiative of Promotedesign.it, Is even more cross.
For this year, the book-catalog highlights 300 concepts by 150 international designers presented with over 1500 images, and special contents. For the first time, both paper and digital inversion are seen, with texts in Italian and English. The volume also contains unpublished images and interviews, biographies and special insights dedicated to established companies in the design sector such as Bosa, Gufram and Pedrali, and to internationally renowned designers of the caliber of Adriano Design, Giovanni Levanti and Makio Hasuike.
Within this edition, in view of the upcoming Expo 2015, particular attention is paid to the very current theme of food design, at the center of the #With contest, A designer engaged with food, held in 2014 and which awarded the projects: Infobite by F. Buzzo, P. Giordano and S. Lambertoni; Food Design for Happy Living, by Chiara Ricci; Platefulips, by Tina Conforti.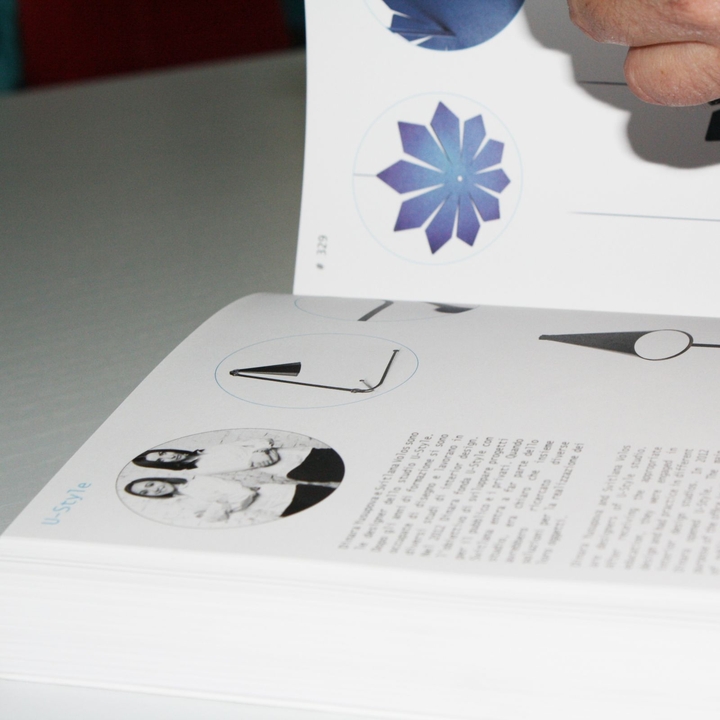 To offer greater visibility to creatives, this year's Design For awarded the three projects that most attracted attention thanks to their innovative and original character; Illuminasogni di Babaulab, a magical lamp for children capable of telling them fairy tales and audio books; Paper-Wood Horse, by Drill Design, a rocking horse built with layers of recycled paper alternating with wooden slats; X-plus by Xiaoxi Shi, versatile creation that can be used as a coffee table, shelf or stool. The three projects will be exhibited within the Din Design-in event organized by Promotedesign.it on the occasion of the next Fuorisalone, 14-19 April 2015.
Last big news of Design For 2015 15 will be to involve designers selected among participants who can attend free workshops to design food design. This initiative
it will be coordinated by Paolo Barrichella, international food designer, first to publish the theory of Food Design in Italy, and today, thanks to the results of his research, he is one of the most accredited opinion leaders on the subject; this intervention will be accompanied by that of the Bergamo-based company Mogi, operating in the coffee sector, born from the idea of ​​Monica and Gianluigi inspired by a long family tradition.
The appointment is therefore set for the Din-Design In event organized by Promotedesign.it during the Fuorisalone, 14-19 April 2015, within the space of via Massimiano 6 / via Sbodio 9, in the Lambrate area.