From the bedroom to the entire house, the evolution of new products Flou, preview Furniture Fair 2015
it has been modified:
2015-04-10
di
With the news 2015 Flou continues the evolutionary path that led her almost naturally to transfer the well-being that has always ensured to the sleeping area in every room of the house.
Not only products that are comfortable, beautiful and well made, but real collections that, in compliance with the most diverse needs and tastes, allow the customer maximum compositional freedom, following the well-established habit of enjoying the living spaces in a way no longer clearly divided: it rests in the living room as you work in the bedroom and vice versa.
It is the way in which Flou continues to offer Italian quality and wellbeing to markets all over the world.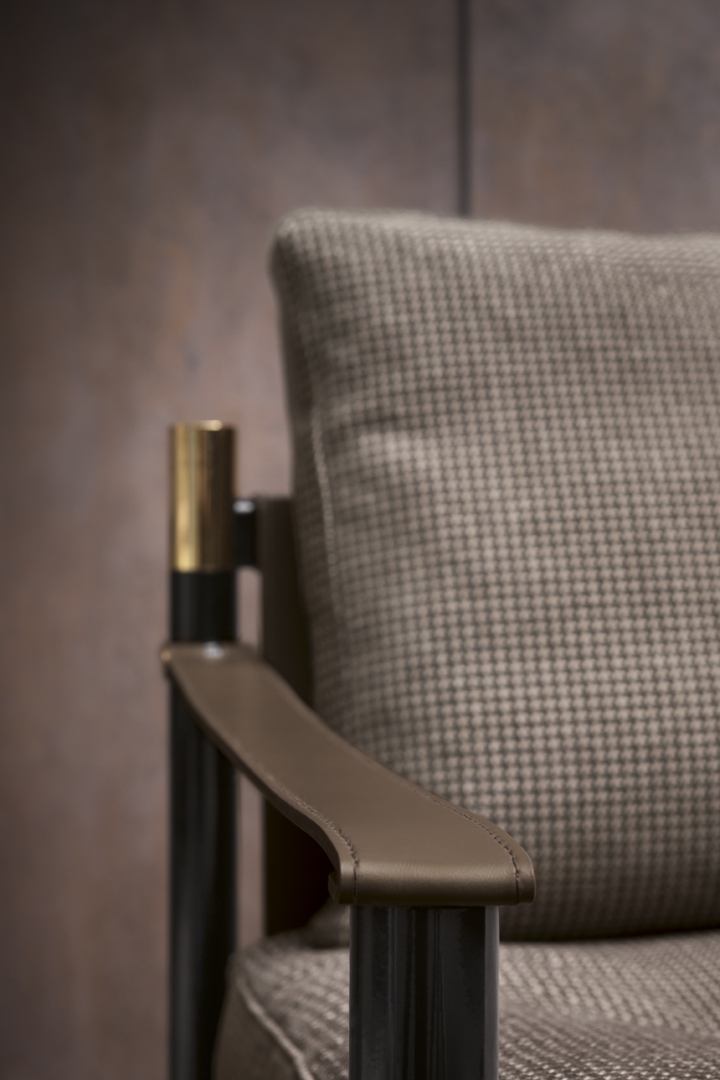 Armchair Iko, Rodolfo Dordoni, tubular steel gloss black with polished brass details in gold bath, Leather A 5. Pillows with removable cover Bon Ton 692.
In the Iko collection - double bed, mirrored console, small armchair, small table - the design appeal is combined with the purity of the shapes, the accuracy of the workmanship with the use of unusual materials such as steel treated with particular finishes and other precious materials such as leather, marble, brass.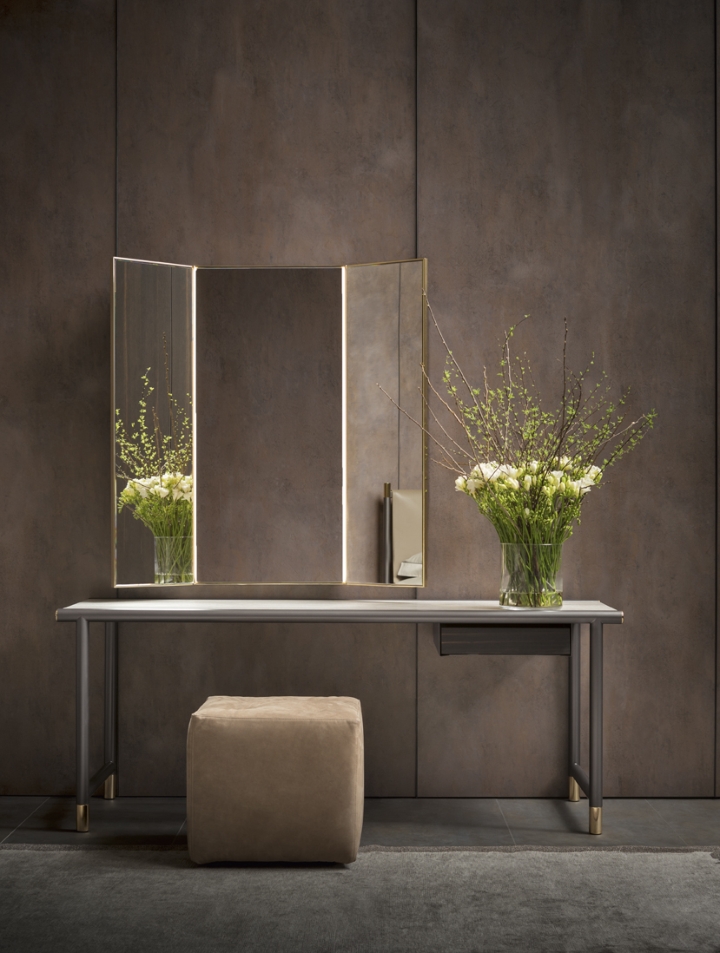 Iko console with mirror, design Rodolfo Dordoni. Tubular structure of burnished steel color and details in polished brass in the bathroom gold, ebony drawer. Marble floor mat Georgette Silk. Doze pouf with leather Natural 151.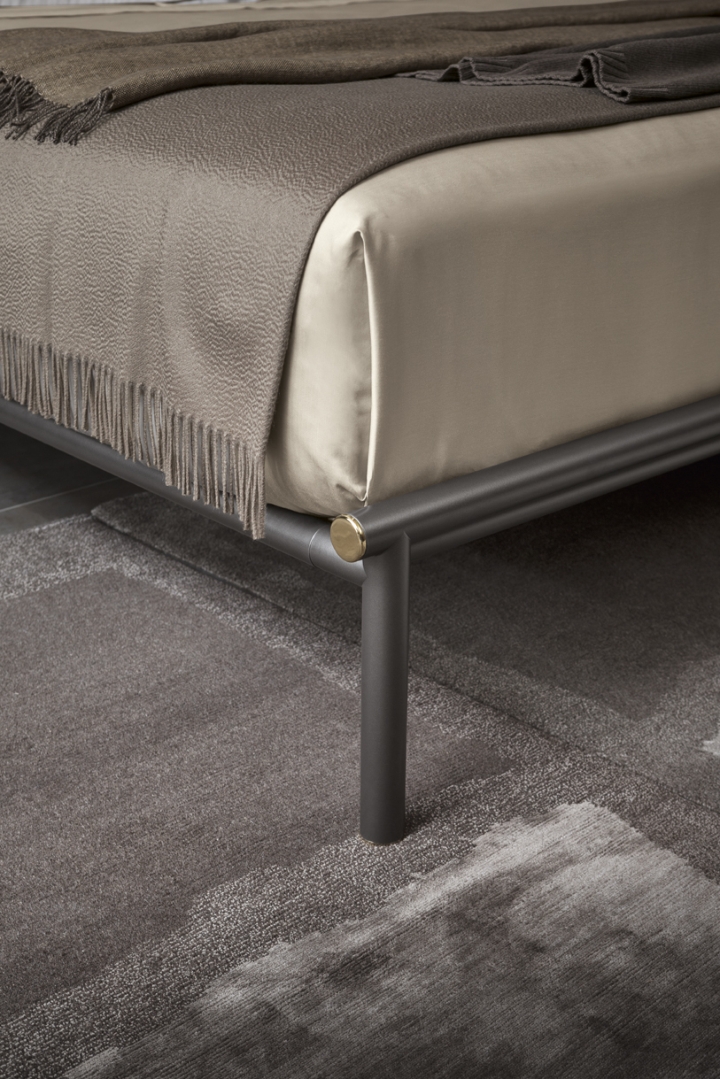 Read Iko, design Rodolfo Dordoni, tubular steel colored burnished and polished brass details in gold bath.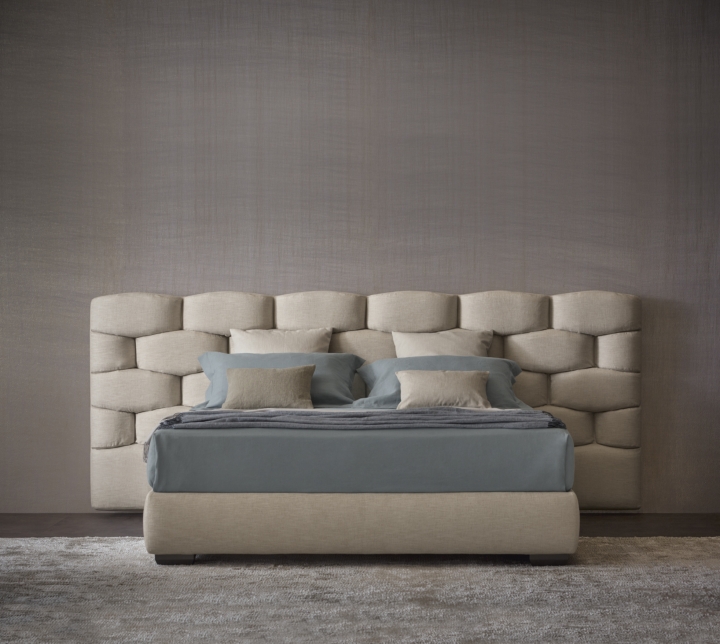 Majal bed, design Carlo Colombo, with padded lining Sof t 525. On the bed bedlinen True 7180, decorative pillows, cashmere plaid 364 and 365 plaid linen.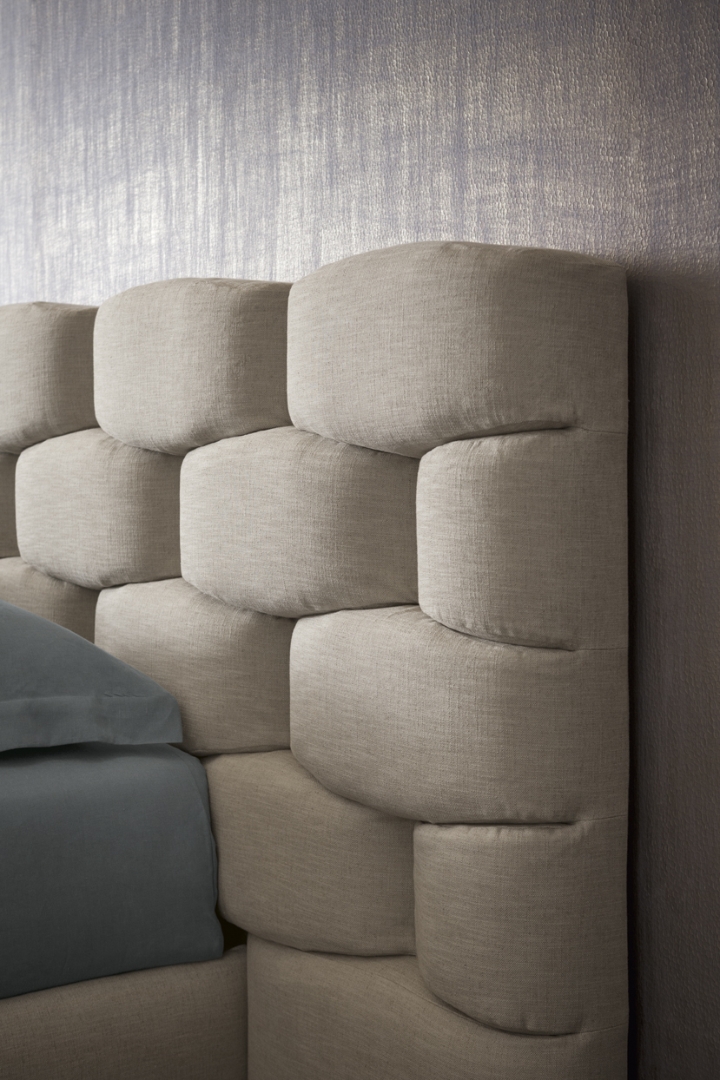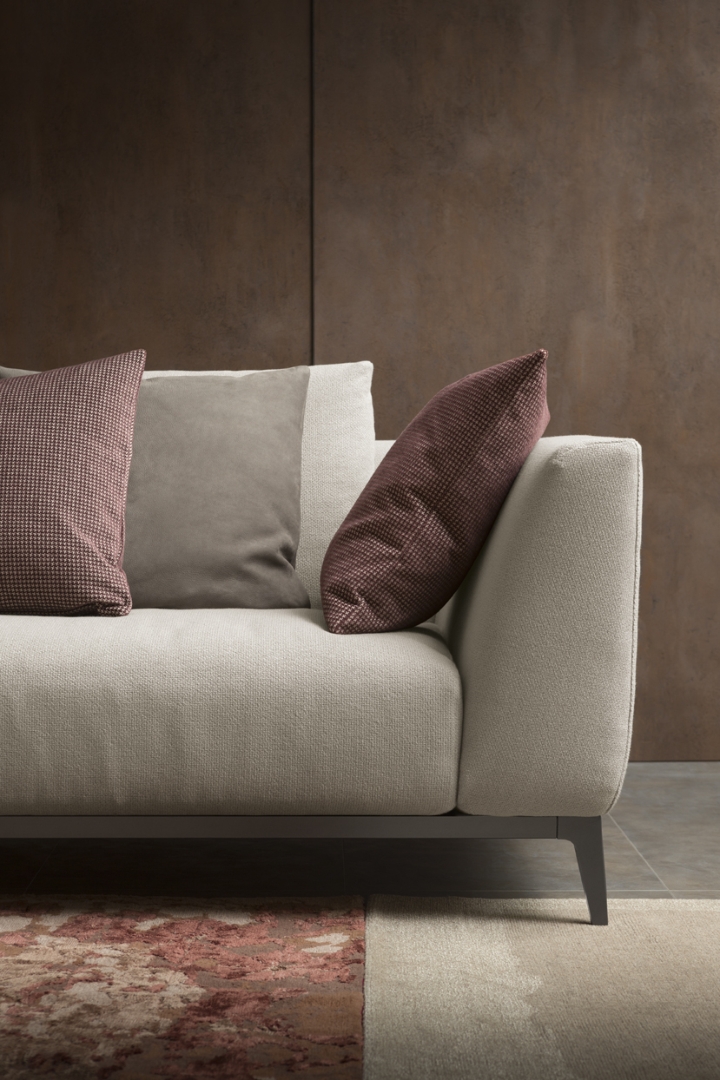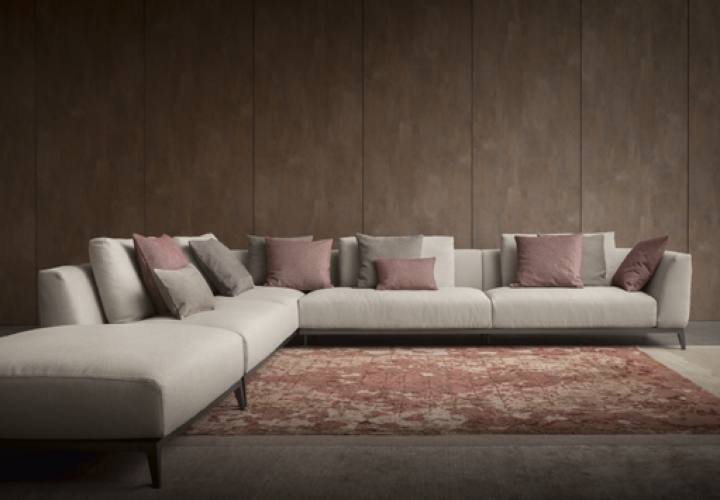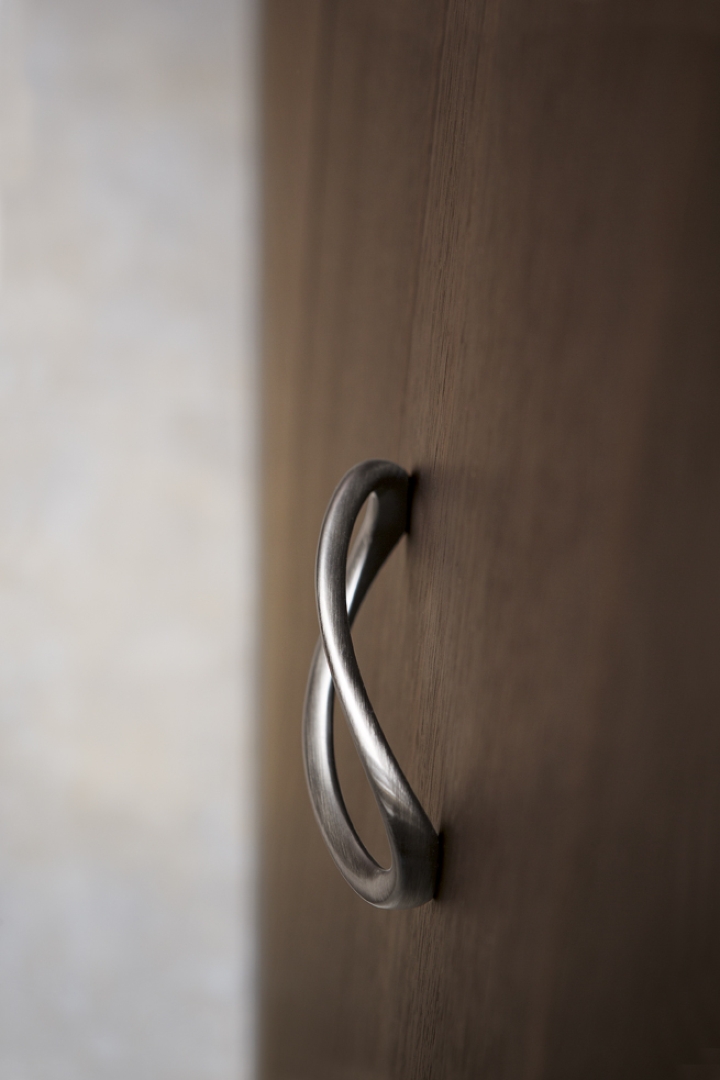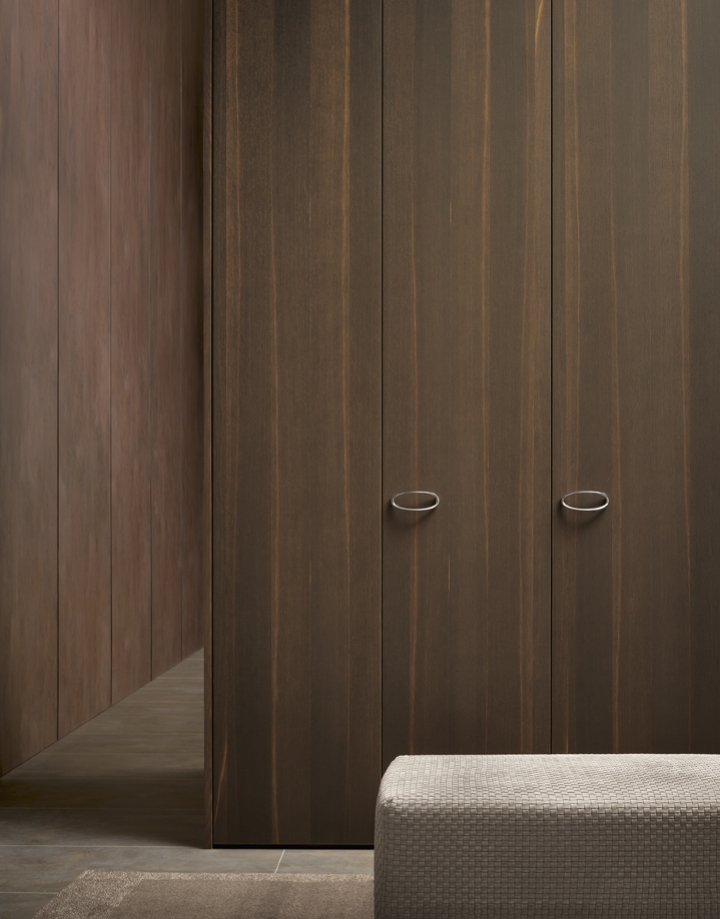 More information about: www.flou.it