CARLTON, the new Riccardo Giovannetti padded system GIOVANNETTI COLLECTIONS - furniture exhibition previews 2015> it has been modified: 2015-04-12> di
Giovannetti Collezioni, at the next Salone del Mobile in Milan 2015, presents Carlton, a new family of upholstered products and furnishings.
Carltonis a project that combines a strong technological innovation related to materials research. The partnership with the leading companies in Italy and in the world in the production of flexible polyurethane foam, gathered in the project Polyurethane E ', has enabled us to develop a number of seats which offer a high comfort with innovative structural performance.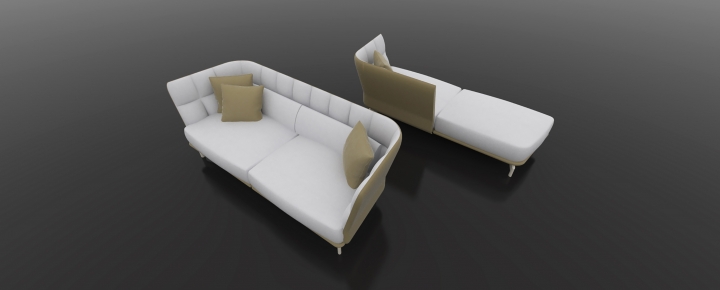 Carlton also proposes a new concept of dynamic and flexible furniture, thought to be able to characterize both domestic environments that public spaces: a padded multifunctional integrates multiple housing opportunities traditionally delegated to several pieces of furniture that are here instead concentrated in a single product.
Carlton also marks a new era of projects that the company has started with the art direction of Riccardo Giovanetti and that will gradually enrich the catalog of the brand with a series of new products with innovation and research.
Carlton will be premiered at the space Emporio - Opificio 31 31 Via Tortona in Milan, from the 14 19 April 2015, through a particular arrangement that will merge the historical memory of the company with contemporary projects.